Elections Canada promising more polls, ballots on First Nations
It is also accepting a wider range of identification online and in person.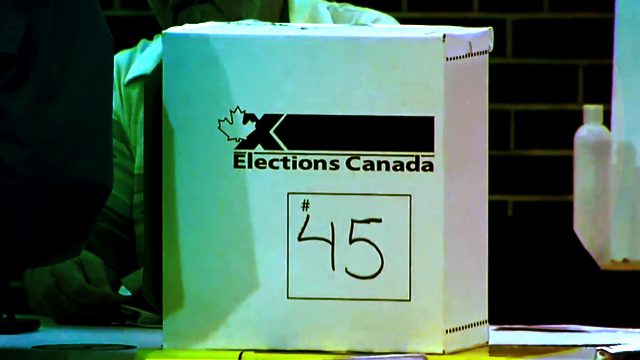 Elections Canada says it will have polls on 365 First Nations for an increase of 23 per cent over the 2015 campaign.
It will also distribute more ballots for the Oct. 21 general election.
"In the last election in 2015 there was a big spike in turnout in reserves and that contributed to some ballot shortages in a handful of communities," confirmed Lisa Drouillard, Elections Canada's director of outreach and stakeholder engagement.
There were polls on 296 First Nations and 14 ran out of ballots after Indigenous voting spiked at 15 per cent.
Drouillard said Elections Canada is preparing for the same or better voter turnout in 2019 by adding 69 polls on First Nations.
"There are more opportunities to vote and more polling places overall," Drouillard said from Gatineau, Que.
"We've changed the way we calculate where to put a poll to make sure that it's a little bit closer to the electors it's serving."
The agency used to supply ballots based on the number of names on the voters' list. Now, Drouillard said the returning officer (RO) will have extra ballots, which are closely monitored and come in books of 50, on hand as a backup – particularly in hard to reach places.
"Any RO planning for a remote poll will automatically make sure there is a higher number of ballot books allocated to those sites," she added.

Rudy Turtle (centre) is the NDP candidate for the riding of Kenora, Ont. (APTN file).
That's welcome news to NDP candidate Rudy Turtle, chief of Grassy Narrows First Nation, who wrote a letter in September detailing a list of "administrative failures" he observed in the 2015 vote to Chief Electoral Officer Stephane Perrault.
Four of the 14 polls that ran out of ballots were in Turtle's northwestern Ontario riding of Kenora. They were in Fort Hope, Onigaming, Whitefish Bay and Shoal Lake 40.
"First Nations people living in the electoral district of Kenora have faced serious barriers to exercising their democratic rights in the past," Turtle said in the letter shared with APTN News.
"…These kinds of situations undermine confidence in the electoral process."
Turtle received a written response from deputy chief electoral officer Michel Roussel saying Elections Canada did an "administrative review" of the ballot shortages.
And, Roussel said, the agency has beefed up communication with communities about how to vote in advance polls and on election day.
It is also accepting a wider range of identification online and in person, he added,
Drouillard said there is also more flexibility on where voters can cast their ballots.
"Up to Oct. 15 you can vote in any Elections Canada office, and it doesn't matter which office it is. You can vote in any riding," she said.
Elections Canada has also added a "find a polling place near me" button on its website, Drouillard added.