Winnipeg's Indigenous Rock the Vote hopes to make a difference again in federal election campaign
"We need to show that our votes and our issues are not to be ignored."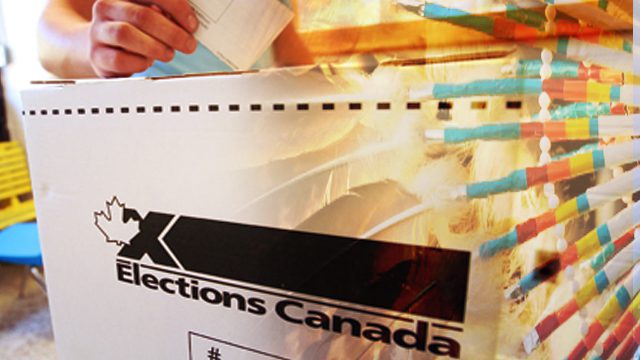 After being inspired by an act of racism, Winnipeg Indigenous Rock The Vote (WIRTV) is finding no shortage of reasons to keep rolling through the current federal election.
"People get interested if there's some kind of controversy," said Lisa Forbes, a volunteer voting educator with the group.
So far, the federal election campaign has delivered, she added.
"What I hear people talking about is (Justin Trudeau) buying the ($4.5-billion Trans Mountain) pipeline," she said.
"And his handling of the Jody Wilson-Raybould scandal."
While partisan issues are dominating today, Forbes says it was a racist outburst by the wife of mayoral candidate Garth Steeves in 2014 that first forged the WIRTV mission.
She said the group was founded by Jackie Traverse of Winnipeg.
"She said, 'Hey, let's get Indigenous people to vote so that we don't have to have a mayor who is OK with these racist attitudes,'" recalled Forbes, who said that inspired her and others to join.
Steeves lost the race to Métis candidate Brian Bowman, and while the group couldn't take credit for the defeat, it did lay to claim to educating Indigenous peoples about their voting rights.
Then, a few months later, former Conservative prime minister Stephen Harper said the issue of missing and murdered Indigenous women and girls wasn't on his "radar."
His refusal to fund a national inquiry collided with the Winnipeg murder of Tina Fontaine and WIRTV had another reason to tap the political power of Indigenous voters in the 2015 campaign.
"There was record Indigenous voter turnout," said Forbes.
"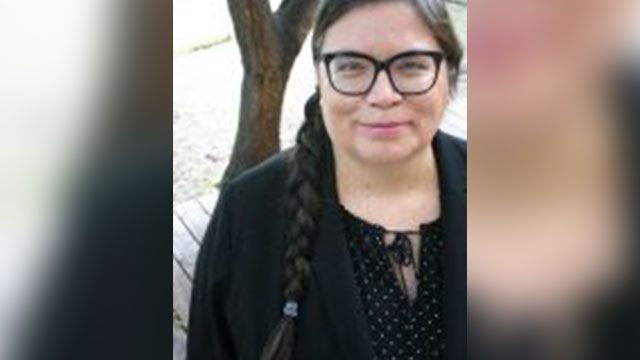 Indeed, Indigenous voting peaked at 15 per cent that election and was believed to have powered Justin Trudeau's Liberals to victory.
Now, in the 2019 campaign, it's Trudeau's decisions that are being dissected – at least on social media.
Wilson-Raybould was Parliament's first Indigenous attorney general and justice minister who resigned after conflicting with Trudeau over whether to prosecute SNC Lavalin. Her ouster and the party's commitment to deliver drinking water to all First Nations appear to be top of mind.
"Even if you don't believe in politics, our lives are governed by policy," said Ryan Beardy, in a post on the group's Facebook page.
"We need to show that our votes and our issues are not to be ignored."
First-time candidate Kraymr Grenke is making it a point to connect with Indigenous voters.
"I'm the first Conservative candidate to try and visit all First Nations in the riding," he said from Timmins-James Bay in Ontario where he's hoping to unseat incumbent New Democrat Charlie Angus.
"I believe there's eight, I've been to five or six of them (so far)."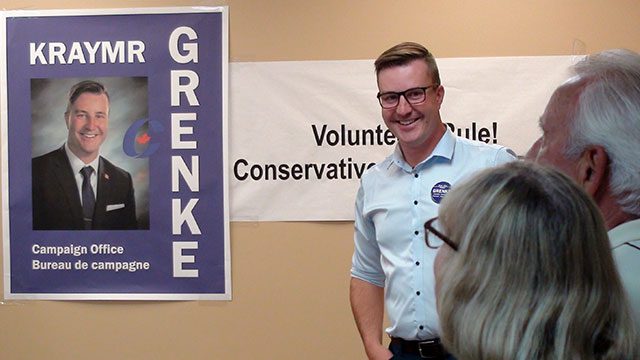 Kraymr Grenke is the Conservative Party candidate for Timmins-James Bay (submitted photo).
Grenke worked as an economic development officer for the Wabun Tribal Council – giving him a leg up on what voters are looking for.
"It's too valuable to not ensure everybody has their voice heard at the table."
Canada granted first people the right to vote in 1960 without risk of losing their status. Prior to that, they had to give up their status and treaty rights.
Forbes agreed it has been a complicated relationship.
But, in her workshops and online, she tries to keep it simple.
"I tell them what I.D. they need and where to vote," she said.
"We don't tell them how to vote."