First Nations voters could decide outcome in 63 'priority districts': AFN
They have the power to swing the vote in 63 "priority districts."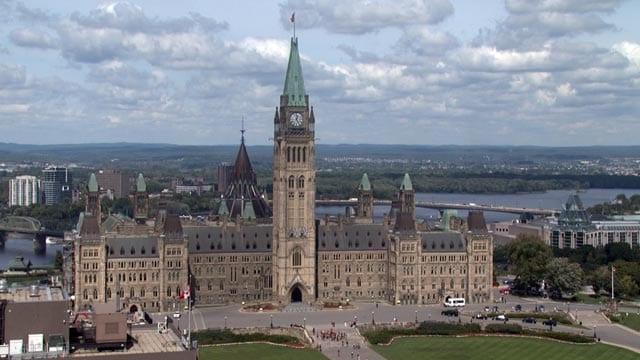 First Nations voters can do more than mark ballots in the 2019 federal election, the Assembly of First Nations (AFN) has found.
They have the power to swing the vote in 63 "priority districts," data shared with APTN News shows.
"Our people were not allowed to vote until 1960," said Prairie Rose, a poster on the Winnipeg Indigenous Rock The Vote Facebook page.
"It's time we continue our ancestors' fight. Take advantage of your right."
AFN defines priority districts as those where the First Nations population is larger than the 2015 election margin of victory (according to 2016 Census data), or where the population is within five per cent of the margin of victory and at least one per cent of the total vote eligible population in the district.
"From Nunavut to British Columbia across the Prairies all the way to Newfoundland, all the First Nation reserves, Inuit regions and Métis settlements leadership need to ensure their membership is registered to vote," Prairie Rose said, adding people also need proper ID and a way to get to voting stations on Monday.
In Manitoba, at least two Indigenous organizations have taken up the challenge.
"The process is simple and is your right," said Grand Chief Garrison Settee of Manitoba Keewatinowi Okimakanak, whose organization's website and Facebook page are full of election information.
"Your vote matters."
The Manitoba Métis Federation (MMF) is also encouraging its citizens to participate via its Métis Vote initiative, which includes texting reminders to MMF member and providing rides to the polls.
The MMF also surveyed voters and sent main political parties a list of Métis-specific questions. The Greens, Liberals and New Democrats responded.
"With close to 70,000 eligible voters, the goal is to work towards empowering and enlightening its citizens on Metis-specific issues," the MMF said in a release.
Here's the breakdown of the AFN's priority districts:
The Northwest Territories has one (its borders entail a single electoral district).
British Columbia has 15: Burnaby South, Cariboo-Prince George, Central Okanagan-Similkamee-Nicola, Chilliwack-Hope, Coquitlam-Port Coquitlam, Courtenay-Alberni, Kamloops-Thompson-Cariboo, Kelowna-Lake Country, Kootenay-Columbia, Mission-Matsqui-Fraser Canyon, Nanaimo-Lady Smith, Pitt Meadows-Maple Ridge, Port Moody-Coquitlam, Skeena-Bulkley Valley, South Okanagan-West Kootenay.
Alberta has five: Calgary Confederation, Calgary Centre, Edmonton Centre, Edmonton Griesbach and Edmonton Mill Woods.
Saskatchewan has four: Desnethe-Missinippi–Churchill River, Regina-Lewvan, Regina-Qu'Appelle, Saskatoon West.
READ MORE: Conservative Leader Andrew Scheer has more First Nations than any other leader – but do they support him?
Manitoba also has four: Churchill-Keewatinook Aski, Daupin-Swan River-Neepawa, Elmwood Transcona, Kildonan-St. Paul.
Ontario has 23: Algoma-Manitoulin-Kapuskasing, Barrie-Springwater-Oro Medonte, Cambridge, Carleton, Chatham-Kent-Leamington, Hamilton East-Stoney Creek, Hamilton Mountain, Hastings-Lennox-Addington, Kenora, Kitchener Conestoga, Kitchener South-Hespeler, London-Fanshawe, Niagara Centre, Nickel Belt, Northumberland-Peterborough South, Oshawa, Ottawa Centre, Parry-Sound Muskoka, Simcoe North, St. Catharines, Thunder Bay-Rainy River, Timmins-James Bay, Toronto-Danforth.
Quebec has nine: Abitibi-Baie-James-Nunavik-Eeyou, Chicoutimi-Le Fjord, Joliette, Jonquiere, Lac-Saint-Jean, Manicouagan, Montmagny-L'Islet-Kamouraska-Riviere du Loupe, Pierre Boucher-Les Patriotes-Vercheres, Salaberry-Suroit.
New Brunswick has one: New Brunswick Southwest.
And Newfoundland and Labrador has one: St. John's East.
READ MORE: Climate change and drinking water top Indigenous issues in federal election