Tsleil-Waututh leaders say they will do what it takes to stop Kinder Morgan pipeline expansion
British Columbia First Nation says it will do anything it can to stop Kinder Morgan pipeline.
( Tsleil-Waututh First Nation Sacred Trust Initiative Manager Rueben George on Parliament Hill Monday. "We'll do what it takes, period, to stop it." Photo: APTN )
APTN National News
With the federal government set to announce its decision on the expansion of the Kinder Morgan pipeline any day now, members of Tsleil-Waututh First Nation came to Ottawa Monday for one last meeting with Natural Resources Minister Jim Carr.
Their message to Carr was same as it's always been: They don't approve the expansion.
"We oppose this pipeline," said Tsleil-Waututh Sacred Trust Initiative Manager Rueben George. "We'll do what it takes, period, to stop it."
George said Tsleil-Waututh is confident the constitution will protect their rights and title in court, but didn't rule out direct action like what is unfolding in North Dakota where thousands of people have been protesting a the Dakota Access pipeline expansion.
George did say they would like to avoid it.
"Standing Rock – I believe Canadians and the government wouldn't want that. People are being shot. A lady's arm was blown off," said George.
"That's something that we would want to avoid. People are getting really, really hurt down there every single day."
It's not about today, but the future said Tsleil-Waututh Chief Maureen Thomas.
"We're looking for survival," said Thomas. "What else is there?"
The Kinder Morgan expansion would see a new 1,150-kilometre pipeline from the Edmonton area to Burnaby, B.C. and triple bitumen shipments to 890,000 barrels per day.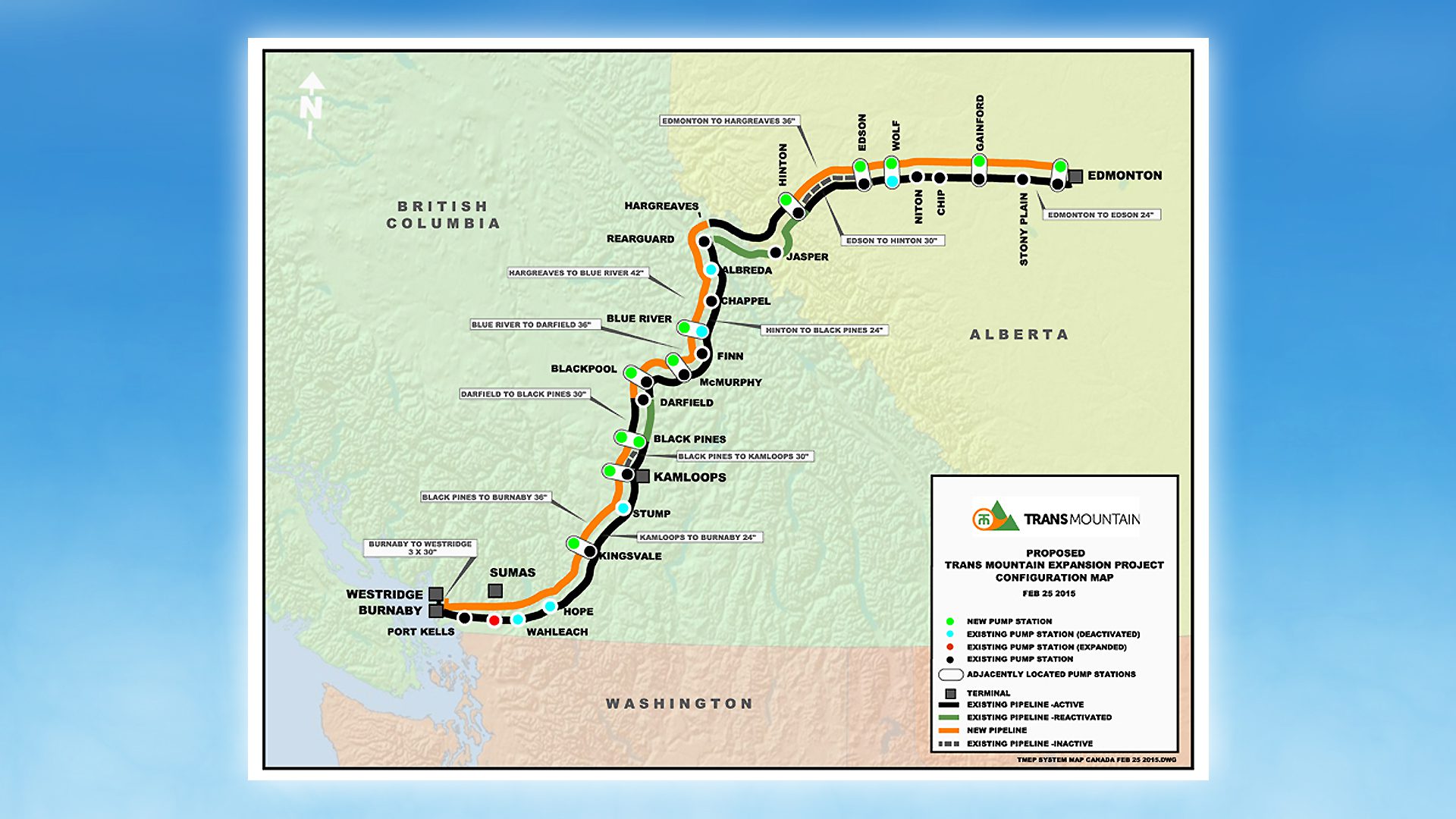 Thomas said they have had many meetings with the federal government over Kinder Morgan but that doesn't mean it counts as consultation.
"In their view, these meetings, have been consultation. In our view, these meetings haven't meaningful consultation," said Thomas, adding both sides remain 'far apart.'
Carr didn't say in the meeting, according to Thomas, when the decision would be made but said it had before Dec. 19.
"They need our consent," said George, and Tsleil-Waututh isn't giving it.
They said it's not about bringing the economy to a halt and disrupting lives of workers or people dependent on the project moving forward, rather the future of her people. They added the project would "bring death" to the people and the environment.
The Kinder Morgan pipeline expansion is just one of three pipelines for the Prime Minister Justin Trudeau's cabinet to decide.
According to reports, Ottawa is set to decide this week on two projects proposed by Enbridge: the Line 3 pipeline replacement and Northern Gateway pipeline.
Reuters reported Thursday that the government would announce its decisions on Tuesday, citing sources it said were familiar with the matter. The government declined to comment on the report, saying only that the decision will be announced after the decision is made.
Line 3 would replace a decades-old conduit that runs from Hardisty, Alta., to Superior, Wisc., and double its capacity. Enbridge has described it is an essential safety and maintenance project.
In the politically charged debate over pipelines, Line 3 has been largely overshadowed by other projects such as the Trans Mountain expansion and Energy East.
The National Energy Board recommended Line 3's approval in April, subject to 89 conditions. There are some expectations, at least within industry, that Ottawa will sanction it. Such a decision would be the first tarsands pipeline expansion on Trudeau's watch.
– With files from The Canadian Press