Trudeau calls sentencing legislation 'significant' step forward for justice system
---
Following up on his government's tabling of legislation to end some mandatory minimum sentences, Prime Minister Justin Trudeau says the system now will be "more just."
According to the government, the move Thursday to table Bill C-22 is to reduce the overrepresentation of Indigenous and racialized people in federal penitentiaries.
"It was an approach that did not make our communities safer. It did not deter criminals. It did not make the justice system more affective or more fair," Justice Minister David Lametti told reporters about the mandatory minimum sentence laws put in place by former prime minister Stephen Harper.
"It simply did not work."
Lametti claimed all the mandatory minimum penalty rule accomplished was to incarcerate too many Indigenous Peoples, Black and marginalized Canadians.
Bill #C22, which we introduced today is about fairness, but it's also about public safety. It's about doing both what is right and what is effective. https://t.co/grv35feXV7

— David Lametti (@DavidLametti) February 18, 2021
The evidence is in the country's prison populations where Indigenous adults who represent five per cent of Canada's population, account for 30 per cent of federally incarcerated inmates.
"And that's double what it was 20 years ago," Lametti exclaimed.
Lametti referred to an incident where an Indigenous man fired a gun at an empty house and was sentenced the minimum four years in jail.
In fact, in recent years, judges in Nunavut have chosen not to implement the minimum four year rule because they saw it as cruel and unusual punishment and unconstitutional.
Step in the right direction
Independent Senator Kim Pate called the new bill a step in the right direction for the Liberal government but said it's not enough to address the root problems.
Pate referred to the fact that Indigenous women make up a whopping 44 per cent of the female population in federal prisons.
She says reducing minimum sentencing for all crimes is a better path where judges are sometimes hand-tied when minimum sentences exist but don't fit the crime.
She used the example of an abused woman and stated 91 per cent of women in federal custody have histories of physical and sexual abuse.
"The way a woman is killed is by chocking or punching," Pate explained.  "If a woman defends herself she often has to grab…something that's used as a weapon. And when they act to defend themselves we swoop in and criminalize and imprison them."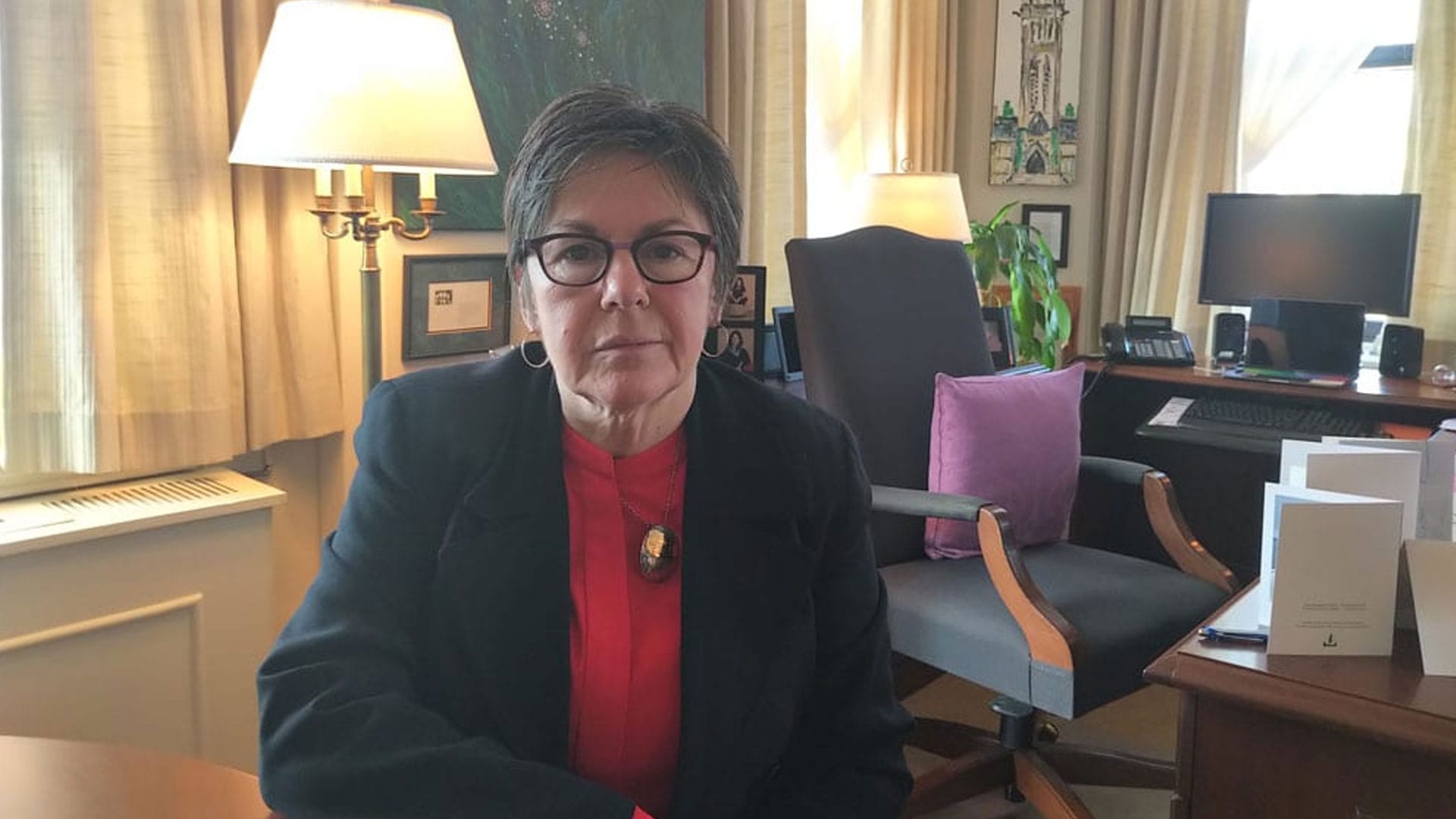 ---
Pate went on to explain when marginalized women are under protected by society it is as if they have been deputized to defend themselves and possibly their children.
One way of keeping women out of abusive situations in the first place according to Pate is by empowering women with guaranteed livable incomes.
At a press conference Friday, Trudeau defended the new legislation for not putting an end to all mandatory sentencing.
"I think Canadians can understand that on crimes like first degree murder it's important to have that mandatory minimum sentencing. That is simply understood."
Trudeau did admit to the systemic problems that Indigenous and Black people will continue to face in the Canadian justice system but called the proposed legislation a "significant step forward in making our justice system more just."
COVID-19 outbreaks in federal prisons renew calls for early release 
During Thursday's announcement, Lametti explained Bill C-22 would "restore access to conditional sentence orders," or CSO's.
According to Lametti, a CSO is a "sentence of incarceration of less than two years that may be served in the community under strict conditions," including "house arrest or curfew."
"It's a measure that favours rehabilitation and reinsertion, and doesn't detach offenders from their communities," Lametti explained.
"Even when submitted to strict conditions – they can keep their jobs. They can continue to take care of their family or their children, or follow treatment for addiction," he added.
In recent weeks, human rights and anti-carceral groups have re-ignited their calls for the federal government to consider similar types of conditional – even exceptional – release due to COVID-19 concerns.
Researchers at the University of Ottawa estimate that as of Feb. 17, there are at least 1,600 cases of COVID-19 linked to Federally-run prisons.
Institutions in Quebec and the Prairie region are the hardest-hit, according to data compiled by the Criminalization Punishment and Education Project based out of the University of Ottawa.
Approximately 300 prisoners and 119 Correctional Service Canada employees in Quebec are currently infected.
An inmate of the Federal Training Centre in Laval, Quebec, died of COVID-19 in May 2020 – becoming Canada's first federal prison inmate to succumb to the virus.
There are over 760 cases of COVID-19 now linked to prisons in the Prairies, with at least three inmate deaths reported.
During the first wave of the pandemic, Public Safety Minister Bill Blair offered assurances that the Federal government, and the Parole Board of Canada, were working together to ensure expedited release for inmates over 65, inmates nearing the end of their sentence, or inmates considered to be low-risk.
At the time, however, they could not provide hard data about the exact number of conditional releases processed due to COVID-19.
Meanwhile, the pandemic response by CSC officials in the first wave came under fire from both inmates and their advocates.
In April 2020, Joelle Beaulieu – an Ojibwe woman serving a sentence at the Joliette institution in Quebec – was listed as "patient zero" in an outbreak that ultimately saw dozens of other inmates infected.
With the assistance of a Montreal-based attorney, Beaulieu filed a class-action certification alleging CSC did not provide her with proper PPE, did not allow her to properly self-isolate after contracting COVID-19, and did not allow her to access cultural services or mental health support while in lockdown.
If approved, Federal inmates who entered facilities in Quebec after March 13, 2020 could be eligible to receive up to $100 in damages for each day spent incarcerated during the pandemic.
Philippe Larochelle, Beaulieu's lawyer, was unavailable to provide an update on the lawsuit by deadline.