Cash still a question mark with Indigenous child welfare reform law
Canada facing 10th non-compliance motion at Canadian Human Rights Tribunal
---
The federal government says legal orders forcing Canada to fund First Nations child and family services in an equitable, non-discriminatory way won't apply to nations who assume jurisdiction through Ottawa's Indigenous child welfare reform act­­––commonly called Bill C-92––which has been law for 13 months.
The revelation comes via documents filed at the Canadian Human Rights Tribunal (CHRT), where Canada is facing its 10th non-compliance motion calling on Ottawa to stop racially discriminating against First Nations kids.
"Since the Act falls outside of the scope of the CHRT orders, the CHRT orders will not apply to a First Nation that has assumed jurisdiction," said Isa Gros-Louis, director general at the CFS reform branch of Indigenous Services of Canada (ISC), in an email to Cindy Blackstock.
The Jan. 29 email then reproduces Sec. 20 of the act.
"Coordination agreement tables will discuss fiscal arrangements relating to the provision of child and family services by the Indigenous governing body, that are sustainable, needs-based and consistent with the principle of substantive equality in order to secure long-term positive outcomes for Indigenous children, families and communities and to support the capacity of the Indigenous group, community or people to exercise the legislative authority effectively," wrote Gros-Louis.
The only other place the legislation mentions money is the preamble.
Blackstock's organization, the First Nations Child and Family Caring Society, brought the motion forward.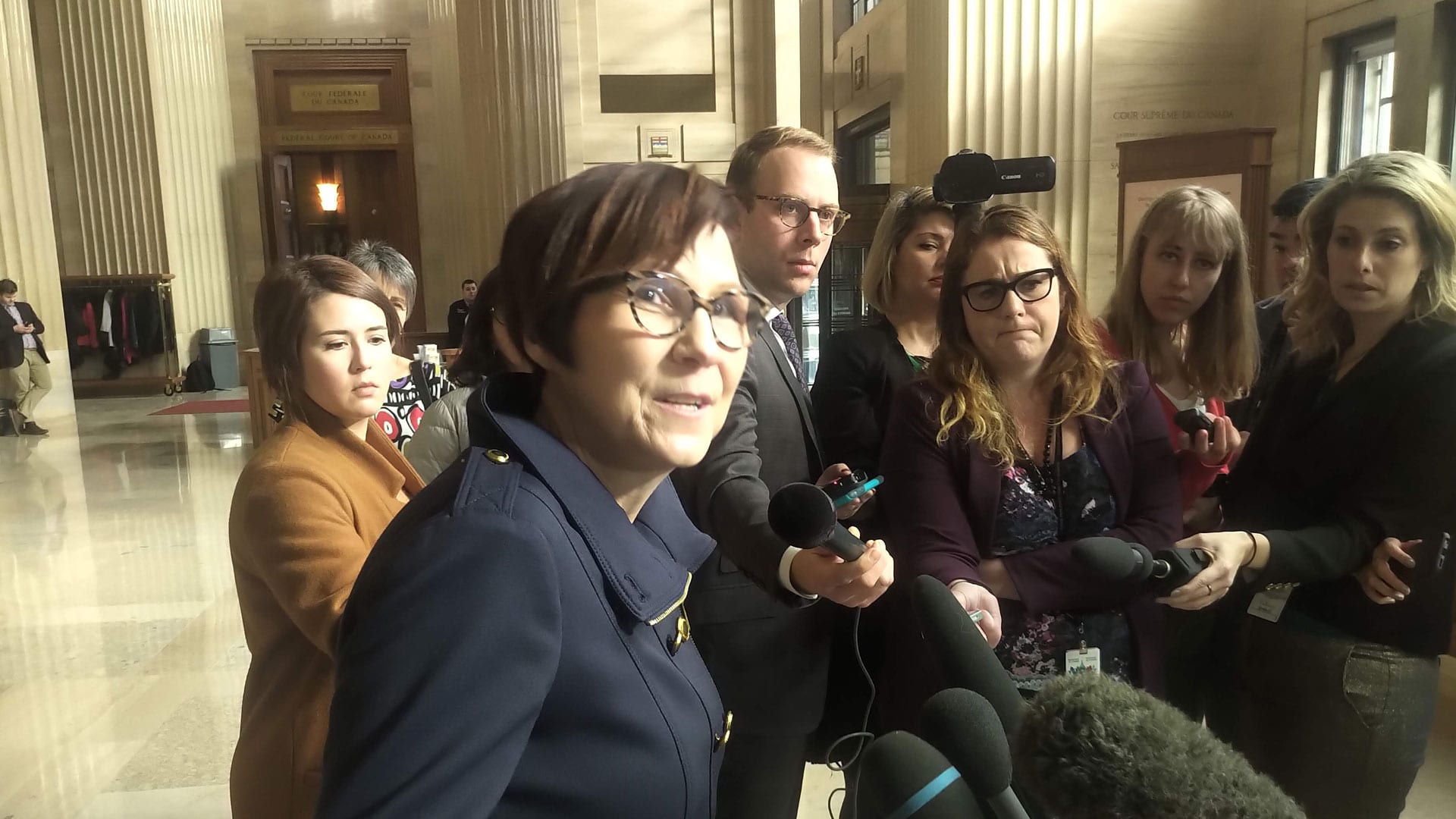 ---
The Caring Society claims Canada continues to be in non-compliance with tribunal orders and continues to discriminate against First Nations communities who receive CFS services from mainstream provincial or territorial providers.
The organization said it found the statement on C-92 "concerning" because First Nations have been providing notice to assume CFS jurisdiction without this piece of information.
"Canada has not publicly disclosed this information on its website or in its technical documents including its most recent draft circulated for feedback in January of 2021," the Caring Society pointed out.
Meanwhile, the organization argues the Act respecting First Nations, Inuit and Métis children, youth and families offers no immediate relief for those communities that don't receive services from a First Nations CFS agency.
The Assembly of First Nations said it "generally supports" the motion. AFN also asked for an additional order that Canada revise its agreements with provinces and the Yukon to ensure services they provide comply with tribunal orders.
---
Read More:
Canada sending 'mixed messages' on Jordan's Principle as advocacy groups get set for showdown in court
'Wilfully and recklessly': Human rights tribunal awards compensation for First Nation children in care
---
It's the latest battle in a long complaint dating back to 2007. In 2016, the tribunal ruled Canada purposefully and knowingly underfunds First Nations child welfare services on reserves and in the Yukon.
The tribunal concluded this constitutes "wilful and reckless" racial discrimination by the state against children. Subsequent non-compliance orders said the discrimination continues.
The quasi-judicial body has a mandate to implement the Canadian Human Rights Act. Under that legislation, it can craft remedies and award compensation to victims.
It ordered Canada to stop discriminating and immediately reform. It also ordered the government to fully implement Jordan's Principle and stop using narrow eligibility criteria.
Canada did not challenge the 2016 landmark decision. But it has challenged a 2019 compensation order as well as a 2020 order broadening Jordan's Principle eligibility to certain non-status First Nations kids.
Canada's lawyers maintain the tribunal has overstepped its statutory authority on those two orders. The legal battle has cost millions and branched out into different Federal Court proceedings.
Federal ministers say they are committed to compensating victims of discrimination but would rather do it by settling a class action.
Two class actions have recently merged and are currently in mediation with a retired First Nations judge as mediator.
---
At a news conference on Thursday, ISC Minister Marc Miller said he hadn't read the email exchange Blackstock filed.
He wasn't clear on whether First Nations will or won't receive the guarantee of equitable funding afforded by the tribunal. His comments suggest it will be up to First Nations to negotiate a fair deal at the coordination agreement tables.
"They are obviously difficult discussions. But those nations that are at the table know what they want for their children, and they know precisely how the federal government or provincial government have failed in the past," said Miller. "Financial backing, financial supports are part and parcel of those discussions."
Valerie Gideon, associate deputy minister at ISC, joined Miller but was also vague on the cash question.
"The objective is to have long-term, sustainable, comprehensive funding that will support (First Nations') decision making … and their self-determination with respect to the future of the children in their nations," she said.
APTN News sent ISC a request for an interview with Gideon, who has been involved closely with the tribunal litigation, but she was not made available on Friday.
APTN sent a list of questions to the department but did not receive replies by the deadline.