TRC to release final report Dec. 15
TRC releasing its final report in Ottawa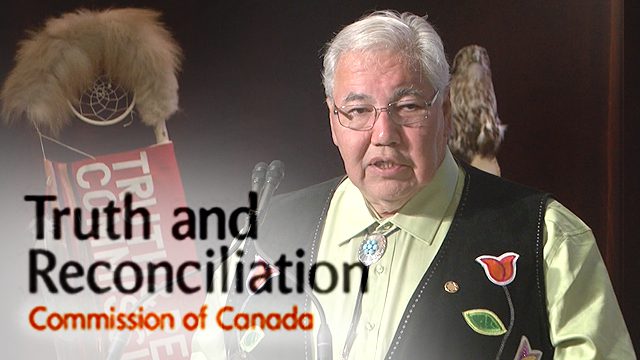 OTTAWA—The Truth and Reconciliation Commission (TRC) is expected to release its final report on Dec. 15 in Ottawa.
The TRC was created from the multi-billion dollar Indian residential school settlement and given the mandate to delve into Canada's dark history of residential schools.
A press conference is scheduled for noon local time at the Shaw Centre in Ottawa that will include TRC Chair Murray Sinclair and TRC Commissioners Wilton Littlechild and Marie Wilson.
The release of the report will be the final official act by the TRC, which has held hearings across the country over the past six years gathering historical documents and testimony from residential school survivors.
The documents gathered by the TRC and survivor testimony will be held at the National Centre for Truth and Reconciliation which is based out of the University of Manitoba.
The TRC released its interim report in June which concluded that Canada committed genocide against Indigenous people through the use of residential schools.
The TRC released a list of 94 recommendations it determined were needed to put Canada on the path toward reconciliation.
The Justin Trudeau Liberal government has promised to implement all the recommendations.
The TRC interim report also discovered that at least 3,000 children died at residential schools, but the final number may never be known. Sinclair said the total could reach upwards of 6,000 child deaths at the schools, which operated across the country for over a century.
The report also noted that many children are buried in graves that may now be lost to time.
@APTNNews