Tracing a Cree woman's last steps before her mysterious Toronto condo death
  Jorge Barrera and Kenneth Jackson
APTN National News
TORONTO–One can see Lake Ontario from the condo's balcony where Bella Laboucan-McLean fell to her death in the early morning hours of July 20, 2013.
High up on the 31st floor, the lake dominates the horizon through the floor-to-ceiling windows surrounding the small condo's living room and kitchen.
The balcony is visible and merely 12 paces away from the front door. Two smaller paces through the balcony's glass doors brings you to the edge where the young Cree woman fell to her death from unit 3109 at 21 Iceboat Terrace.
There was a party in the two bedroom condo, yet no one saw her fall.
Her death remains a mystery. She was 25.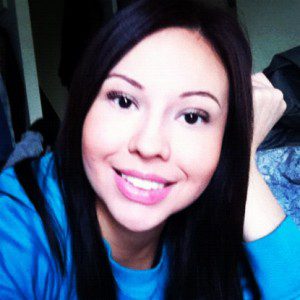 Toronto police detectives interviewed the five people who were in the condo the night Laboucan-McLean died. All said they didn't see her fall.
A man from the condo called in a missing persons report on Laboucan-McLean 12 hours after police found her body.
She left her phone, shoes and purse in the condo.
The file remained in the hands of general detectives with Toronto's 14 Division Criminal Investigation Bureau over the past year. While homicide detectives have advised them on the case, it was never classified as a murder and is being treated as a suspicious death.
APTN National News has now learned the investigation is nearing its end.
Laboucan-McLean's family fears investigators will close the case without answering any of their burning questions.
"Right now I'm feeling pretty upset, there have been a lot of tears," said Laboucan-McLean's sister Melina Laboucan-Massimo. "I am feeling pretty frustrated with the progress of the case."
On Wednesday afternoon, a real estate agent gave APTN National News a tour of the unit which is up for sale.
An APTN National News reporter viewed the small condo under the guise he and his wife were looking for a new place in Toronto.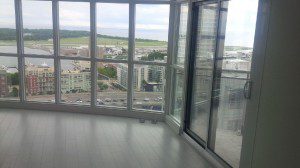 Once through the door, two bedrooms and a nicely decorated bathrooms are off to the right. The rest of the condo is made up of the living area and the kitchen
As for the balcony, it couldn't fit more than three people. Even two may find it uncomfortable. It's shaped like triangle and is no more than five paces at its longest points.
How no one could have noticed her fall given the small size of the condo remains part of the mystery.
Investigators believe the party was still going at 5 a.m., which is about the time of Laboucan-McLean's death.
"It just doesn't add up, it doesn't make sense," said Laboucan-Massimo. "Just the fact the people that were there at the time didn't find it necessary to call the police at the time of her death makes it very suspect still."
Laboucan-Massimo said her sister would not have jumped on her own.
"She enjoyed her life very much. She was an extrovert and had friends," she said. "She was also a homebody who had a strong family."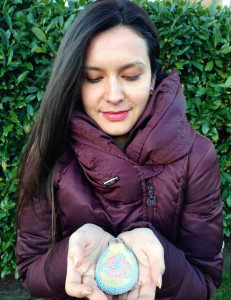 Toronto police detectives have been unable to solve the mystery. They have interviewed all who were present in the condo that night and sifted through cell phone records, searching for a clue. So far, they have come up empty.
Antony Rankine, a Toronto hip hop artist known as Scandalis, told APTN National News in a previous interview that no one in the condo realized she was gone until they woke up later in the day.
"The truth has been told already," said Rankine. "None of us knew she fell until we woke up next day. The police have all this information."
Now, with the anniversary of Laboucan-McLean's death approaching, her family continues to find closure elusive.
"It just impacted our family so immensely," said Laboucan-Massimo.
Laboucan-McLean's story was featured in the launch of a community-led online database of murdered and missing Indigenous women across the country. The website, which is the result of work by No More Silence, Families of Sisters in Spirit and the Native Youth Sexual Health Network, was unveiled Wednesday and featured Laboucan-McLean's case prominently.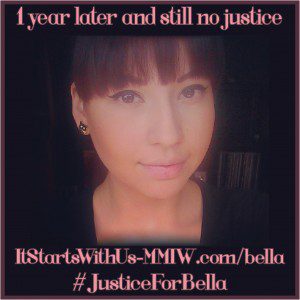 "This is going to be another way to commemorate Bella's life," said Laboucan-Massimo. "We are profiling her to encourage other families to submit information about their loved ones."
Laboucan-McLean grew up in her mother's community of Sturgeon Lake Cree Nation in Alberta. Her father is Billy Joe Laboucan who is chief of the Lubicon Lake Band. She was a fancy dress dancer and loved the drum and song.
"We would spend a lot of time together in the summer going to traditional pow wows," said Laboucan-Massimo.
She had recently graduated from Humber College's Fashion Arts program and was planning to launch a career in the industry.
Laboucan-Massimo said family and friends will be commemorating her sister's memory out on the land at a camp northwest of Edmonton to mark the one year anniversary of her death. With Cree and Dene drummers, she said they plan to have a candle light vigil and a round dance.
"It will be a good way to commemorate her passing following our customs and honouring her with song and drumming she loved so much," said Laboucan-Massimo.
She said many Cree communities hold yearly memorials for family members who have died and Laboucan-McLean's memorial is open to others who want to share the pain of a lost loved one.
"It's not just about her death, it's about her life," said Laboucan-Massimo.
@JorgeBarrera
@afixedaddress