Three First Nations girls died in Ontario group homes in last 6 months
---
The last time Barbara Suggashie spoke to her daughter she told her she was going to bring her home.
The last time Jeffrey Owen spoke to his daughter he said the same thing.
There never would be a next time.
Neither would return home to Poplar Hill First Nation near the Ontario-Manitoba border.
Both died in different group homes after being taken from their parents.
Suggashie's daughter Kanina Sue Turtle, 15, died Oct. 29, 2016 in Sioux Lookout, Ont.
Owen's daughter Amy Owen, 13, died 2,000 km away in Ottawa, Ont.
Suicide is believed to be the cause of death for the little girls who were living in group homes.
"The first time I heard my daughter had passed away," said Suggashie breaking down in tears. "I didn't believe it."
She was told Kanina died from suicide but she doesn't believe it and keeps demanding answers to this day.
"She wasn't like that when she was here. When she was at home," said Suggashie. "She wasn't cutting herself like that."
She said her daughter began cutting herself in care and had bounced around from foster care to group homes. One of those homes was in Ottawa – where Jeffrey Owen's daughter was when she died last month.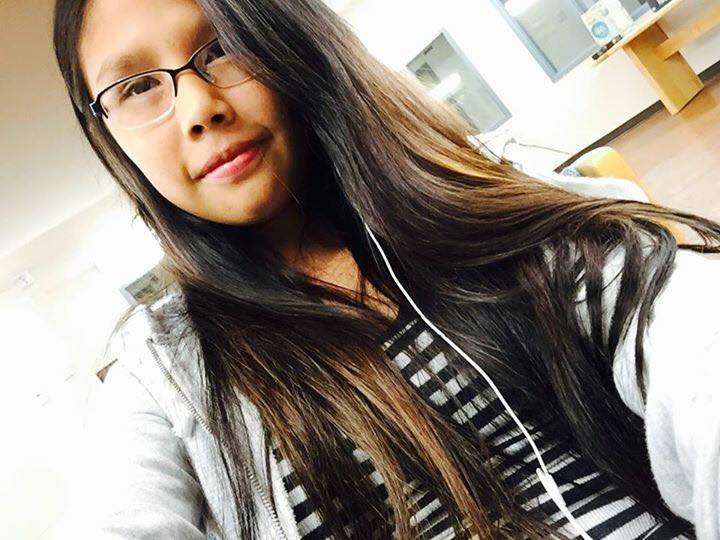 ---
Jeffrey Owen said his daughter wasn't suicidal before being put in a group home.
"All I know is she was on suicide watch," he said. "How could she have done this if she was under supervision?"
He said Amy wasn't allowed to make calls home but would do so anyways.
The last time he talked to her was a few weeks before she died.
"She said she wanted to come home. She hates it so much there. She started crying over the phone. I started crying with her and said 'my girl, don't worry. Pretty soon you'll be home with us. Just try to be strong,'" he said. "I told her 'we love you so much.'"
---
He said he's frustrated trying to find answers.
"When they took these children in care they said they were going to keep them safe and they failed to do that," he said.
Courtney Scott, 16, died in a house fire at her group home in Ottawa on April 21. She was placed in the home but was originally from Fort Albany First Nation. The cause of the fire is still under investigation.
Suggashie said she last saw her daughter about two weeks before her death when she was taken to the hospital emergency room. She had harmed herself.
"I told her, 'I'm trying to get you back,'" said Suggashie.
APTN has asked the province for a response to the deaths. There has been no response as of this posting.