'This isn't finished': 5 years after the Mount Polley disaster, still no charges
The fifth anniversary of the Mount Polley mining disaster near Likely, British Columbia is just over a week away and members of the Shuswap Nation are wondering if charges against Imperial Metals, the owner of the copper and gold mine, will ever be laid.
"I get very angry with having to live on federal land and watch the economy and the government do as it pleases out here and then stuff like this ends up," says Teena Ogden Sellars.
Ogden Sellars remembers when she first got the call.
"Mount Polley breached?" says Ogden Sellars pretending to be on the phone. "I'm like, 'You've got to be kidding; I worked there. I know how huge that thing is."
Ogden Sellars took APTN News out to Hazeltine Creek, just under Mount Polley's old tailings pond.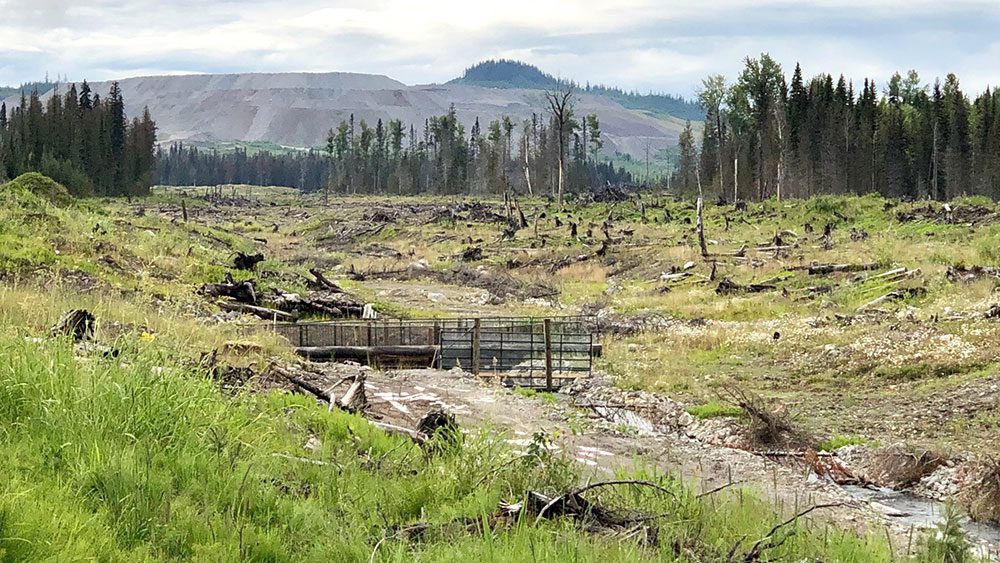 ---
The massive breach in the dam on August 4, 2014 changed life in the valley below the tailings pond.
The Hazeltine Creek area was a metre wide and home to animals and plants.
But 24 million cubic meters of contaminated mining waste blew through the area, taking down everything in its path.
Now the creek area is a 46-metre wide valley of broken trees.
The company has been found at fault, but not yet charged.
"Just where that skeleton of a tree looks straight up against that far wall of trees here, it come out there and it blew the heck right out of it," says Ogden Sellars. "It's sad to think of all what got taken away, this being so lush and green and moose favouring it.
"Prime habitat for moose and I haven't seen any tracks, I've been watching. And, even if they were, I don't know if I would want to eat them."
The waste spilled into Polley Lake, Hazeltine Creek and Quesnel Lake, which is connected to the Fraser River watershed – the largest salmon-producing river in the world.
The mine is located within the Soda Creek and Willams Lake Bands in Shuswap Nation.
They have participation agreements with the mining company.
Ogden Sellars says her people need jobs, but not at all costs.
"I used to work here doing environmental monitoring, now look at it," says Ogden Sellars. "They say it's been reclaimed; I know people that worked on that, but this isn't OK.
"This is not finished."
---
Watch Laurie's APTN National News story on the Mount Polley Mine:
---
In 2016, a panel of experts found the dam failed because of an unstable foundation, but Imperial Metals has yet to be fined.
A joint-government investigation into the disaster was incomplete three years after the breach, which was the cut off for the province to lay charges.
In April 2019 the investigation was finally finished and charges under the Federal Fisheries Act were recommended.
That window to lay charges closes on August 4.
"You ask me if it frustrates me?  You dam straight it does," says Ogden Sellars.
But there is no time limit to lay criminal charges, and it's all up to the Crown to decide on what charges, or if any at all.
Loretta Williams from First Nations Women Advocating Responsible Mining says she's upset.
"Imperial Metals and the government missed the opportunity to show the world how a disaster of this magnitude could be handled responsibly," says Williams.
"What we are seeing is a mining company able to walk away from destroying the environment in which they operated. If they take responsibility and complete reclamation they may just have a future left in beautiful B.C.."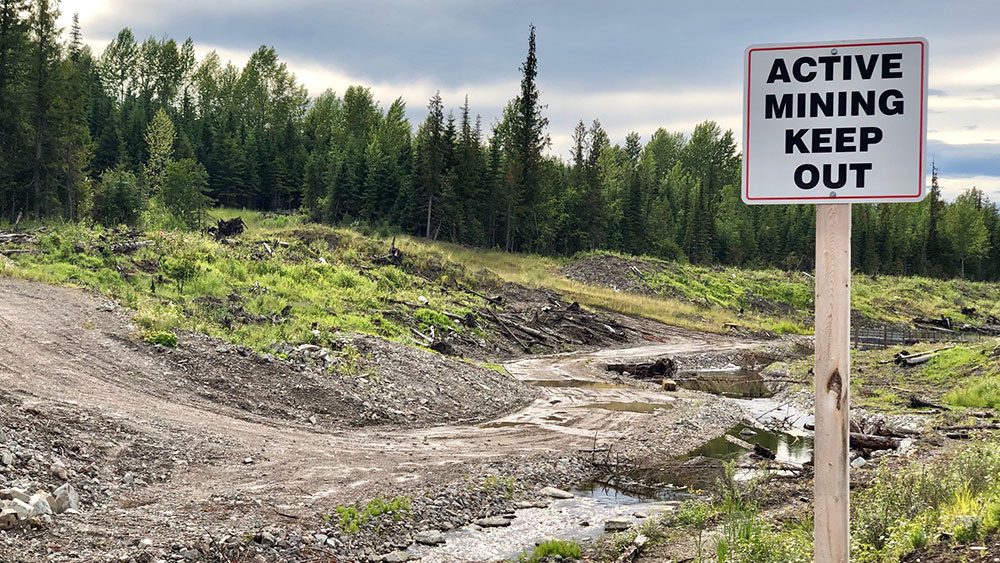 (Mount Polley Mine reopened 2 years after the tailing dam breach, but closed its doors temporarily in May due to low copper prices. Photo: Laurie Hamelin/APTN News)
---
Robert Phillips from the First Nations Political Summit and First Nations Leadership Council says Canada's mining practices are archaic and need immediate changes.
"In this day and age, you would think we would have the policies and the laws and legislation already in place to protect our environment," says Phillips. "It happened, it was one of the worst environmental disasters in Canada, and now we can learn from this and we have to do something about it.
"And, as you know, government doesn't necessarily act unless there is litigation, unless it's put in laws so that is what we are pushing for, that is what we are advocating for, that is what we are lobbying for."
(Robert Phillips, First Nations Political Summit and First Nation Leadership Council. Photo: Laurie Hamelin/APTN News)
---
Phillips believes a very large security deposit in the millions, even billions, is needed in order for mining companies to operate, to guarantee they can't just walk away.
"The money would be secured, it would be there and then we can access the funding, the money to clean up the sites," says Phillips.
Mount Polley reopened two years after the breach using an effluent pipe to pump the mine's surface water offsite  instead of collecting in the tailings pond.
The mine water is first treated in a filtering plant then piped approximately 50 meters below the surface of Quesnel Lake.
The effluent pipe was required by the Ministry of Environment as part of a long-term water management plan.
Ogden Sellars says she's worried the province is taking too many chances with her nation's salmon-bearing waterways, but says she's not surprised by their decision.
"I really am at a loss with that," says Ogden Sellars with a laugh."It's typical, sounds like government to me.
 (Trees ripped from the roots caused by the tailings pond breach at Mount Polley Mine. Photo: Laurie Hamelin/APTN News)
---
Imperial Metals recently shut its doors temporarily due to low copper prices and that worries Phillips.
He's concerned the company is going to walk away without consequences.
"Someone has to pay the cost, you know, this can't just happen and the company just gets off scot-free," says Phillips.
APTN requested an interview with Imperial Metals and the Northern Shuswap Tribal Council, but they did not respond.