'The opportunity we have is immeasurable': B.C. First Nation waits for LNG facility
Located at the mouth of Douglas Channel on the north central coast of B.C. is Kitimat – a beautiful area surrounded by mountains and waterways mixed in with industry.
This is where LNG Canada is building the largest private-sector investment project in Canadian history.
Natural gas will travel down a new 670 km pipeline from Dawson Creek, B.C. to the processing plant in Kitimat where the gas will be liquefied and put on tankers destined for Asian markets.
The $40 billion project got the final go ahead by investors in October and the people of the Haisla Nation couldn't be happier.
"The opportunity that we have here is immeasurable," said Chief Councillor Crystal Smith.
Haisla has an impact benefits agreement with LNG Canada.
Smith said she's proud of her nation's partnership – and the company treats her people as rightful landowners.
"We have had industry in our territory for the last 50 to 60 years. The difference with this project is that we have had a meaningful partnership within it," she said. "That means an equal level of playing field in terms of our involvement of how this project is built, the standard in which it is built, and terms of that environmental aspect, what is suitable and what is acceptable for our Nation in terms of our cultural existence in this territory."
The processing facility owned by LNG Canada will be built on the Haisla Traditional territory which sits just across the water from the nation's home community of Kitamaat Village.
Smith said she wants this project to bring her people back home. Only 700 of 1,800 members live on reserve.
"This project provides a real opportunity to building capacity, providing programs that heal from past traumas and a bright future that is provided right in our backyard when it comes to education and employment opportunities," she said.
Smith was born and raised in Kitamaat Village.
Much of her support for the project is fuelled by personal experience.
"In 2013 my common law of 16 years committed suicide," she said. "Lack of resources, lack of awareness, education, a lack of everything for assistance with mental health issues.  Lack of resources for alcohol and drug addiction.
"It motivates me to do my job so no other family in my community has to go through and endure what I have gone through, my children have gone through."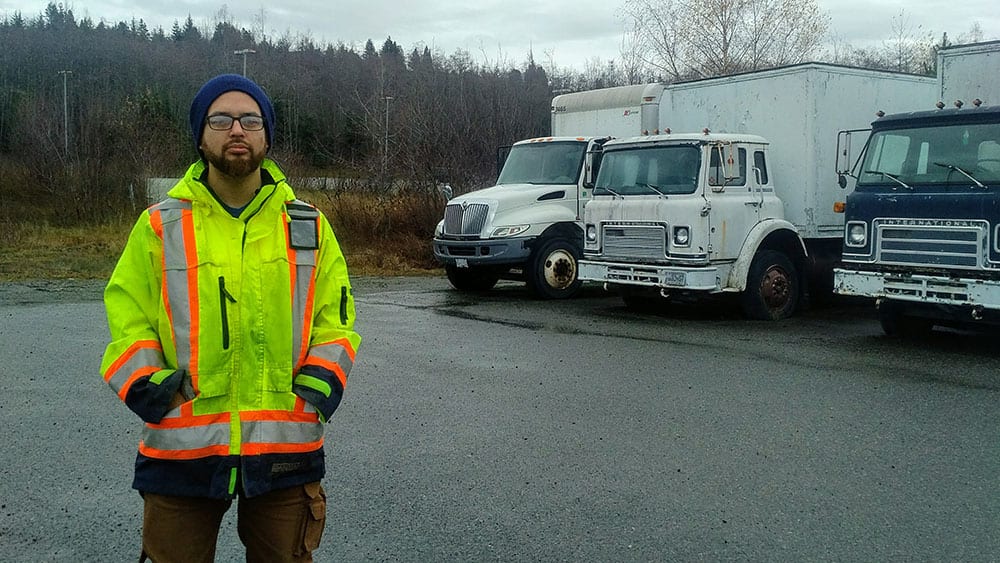 Edmund Grant is also from Kitamaat Village.
He has a job doing site prep for the project and said he's thankful his leadership signed on.
"I am very happy I got a job.  It's good hours, good pay," he said.
"It's not just the project itself that brings in work.  Once we get a project this big coming to town it brings in more businesses."
During construction, the project is expected to employ as many as 10,000 people – with 950 full time jobs.
Susannah Pierce, a spokesperson for LNG Canada said the company hopes to help provide a new future for First Nations.
"It's not just a construction opportunity, but is an opportunity for a lifetime," she said. "And that is how we are trying to create this company because we are going to be here for 40 years."
The pipeline and facility have signed agreements with all elected First Nation communities along the route.
But that doesn't mean everyone feels this partnership with a big gas company is a good idea – some people have criticized their leaders for selling out.
"Am I a sell out for wanting a better life for my people? To say that we would sell our environment short for a dollar sign is completely untrue," said Smith. "I value this, I value our territory, I value our land.
"Most importantly I value this water, this is our dinner plate, this environment is my culture, this environment is Haisla.
The project is expected to be up and running by 2025.