The dark history of Weechi-it-te-win Family Services
---
Content warning: This article includes details of sexual abuse and human trafficking.
---
A First Nations child welfare agency paid to protect vulnerable children has been directly involved in the sexual abuse of children in its care, APTN has learned.
From workers sexually abusing children to caregivers being charged for doing it, the history of Weechi-it-te-win Family Services is steeped in stories of abuse going back at least 27 years.
And if there was any purported screening, you wouldn't know it.
An APTN investigation has revealed the agency in Fort Frances, Ont. has hired at least two workers and one caregiver who were previously convicted of sex crimes.
One of them still does work for Weechi to this day as an Elder and in the past, worked with children in the agency's treatment programs where allegations of sex abuse were made against him.
APTN has confirmed several cases of background checks not being done on caregiver homes where kids were placed and a former child in care is suing Weechi for the alleged sexual abuse she suffered as a result.
Weechi has a history of not following government-mandated guidelines that are supposed to protect children, as previously reported by APTN, and can scramble to "back-date" documents in order to pass government inspections for its annual licence renewal.
APTN has also previously confirmed incidents where workers didn't check on children in homes for months. In one case, this type of neglect in part led to the suicide of a 12-year-old girl who was also sexually abused.
And this isn't a thing of the past.
Allegations of sex abuse continue to this day.
A caregiver was charged less than two months ago with nine sex crimes against a child, including sexual interference. His wife was employed by Weechi at the time of her husband's arrest.
None of this is readily available to the public unless they know where to look and even then it can be extremely difficult to find the information, if it even exists.
APTN was able to piece this story together through interviews, court documents and searching newspaper archives for evidence to confirm the oral history spoken within the communities.
In speaking to dozens of local people in the affected communities, even more stories of abuse surfaced. But those complaints were not reported or documented.
"Weechi needs to be fully investigated immediately," one former worker told APTN.
Elder admits he sexually abused woman
Our investigation begins at 4 a.m. on July 31, 1977 on a beach in Naicatchewenin First Nation, about 20 kilometres west of Fort Frances.
That's when police alleged five men abducted a 26-year-old woman and raped her. Court heard this was a "gang activity" according to a Fort Frances Times newspaper article pulled from city archives by APTN.
Less than a year later, the five men pled guilty to a lesser offence of indecent assault and each was sentenced to three months in jail. The Crown had been seeking two years.
The newspaper articles identified the men, and their ages at the time, as Gilbert Smith, 30, who was chief of Naicatchewenin at the time, Charles Windego, 22, "a band official" with Nigigoonsiminikaaning First Nation, Dennis Black, 19, Robert Smith, 19, and Leonard Smith.
"I did something wrong to her … sexual abuse. Yeah, I did something wrong there, which we both know, me and her, she knew. It was wrong," Gilbert Smith told APTN, but denied raping the woman.
He added that it's a thing of the past now.
"Time was served and it's gone. And besides that, I applied for a pardon years ago, back in 1990. So I'm clear," he said.
Smith also said he apologized to his victim years later and she accepted his apology, but APTN wasn't able to confirm that. The victim declined to be interviewed.
Smith went on to work for Weechi and around 2008 he was once again accused of sexually abusing a female. This time it was a 17-year-old girl who lived in one of Weechi's treatment foster homes where he worked.
Smith gave the teen a ride home late one night from a pow wow and it was during that ride back to the foster home that she claimed he sexually assaulted her and reported it to police.
"That's been dealt with," Smith told APTN. "There was a [police] investigation on that. One hundred and fifty-eight days it took and they found nothing. I suffered, man. I suffered even though [Weechi] paid me for the full time I was suspended from my work. I didn't care about the pay. It's the damage that they did to me. Not only me. My family."
Smith continues to do work for Weechi as an Elder and other organizations in Treaty 3.
But he wasn't the only one from the group of five that went on to work for Weechi.
So did Charles Windego.
Smith told APTN that Windego became a child welfare administrator.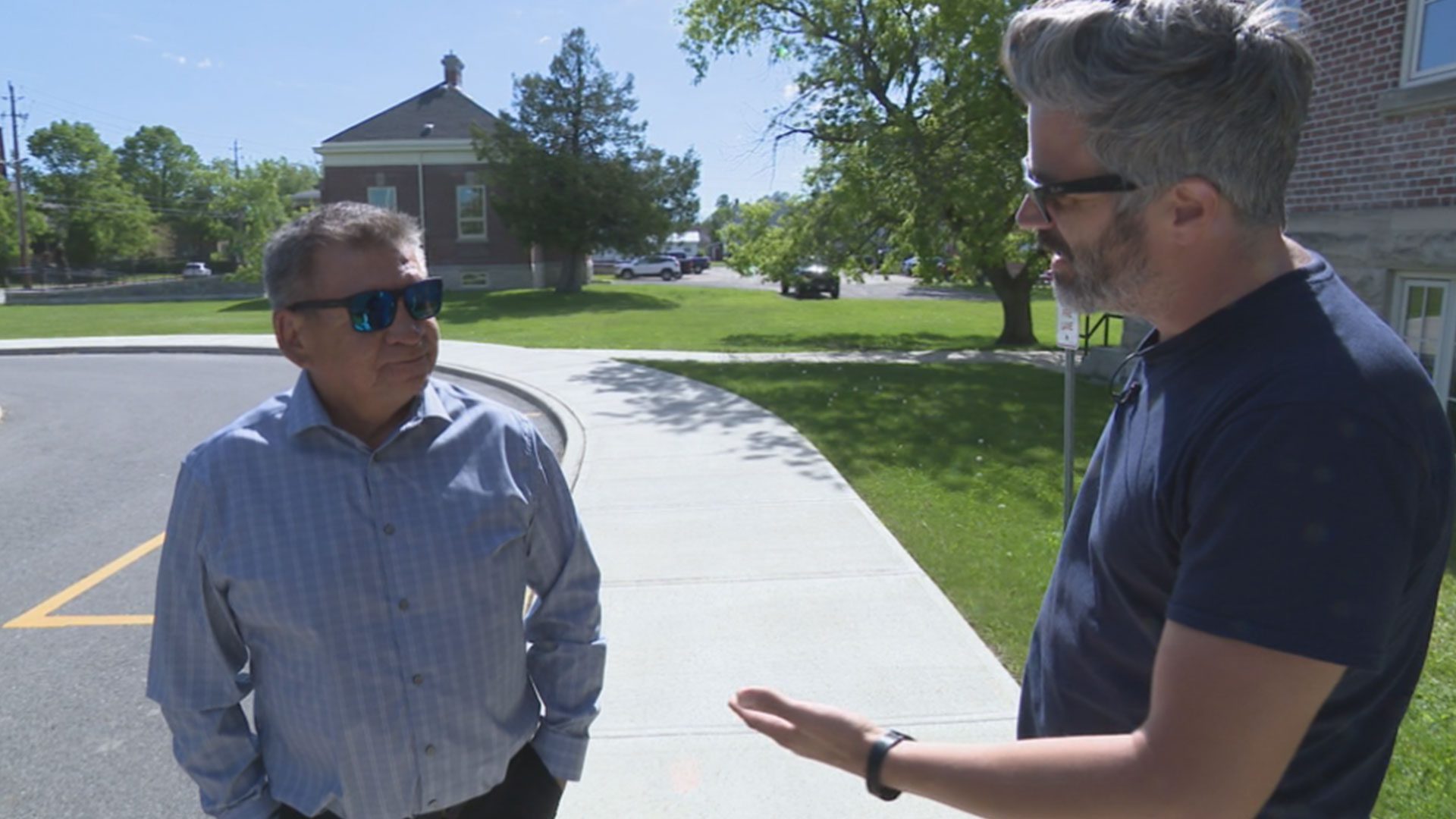 Sources place Windego at Weechi beginning in the late 1980s to 1990s. His brother, Garry Windego, was also once president of Weechi's board of directors.
Today, Windego, 67, is charged with two counts of sexual assault and one of a human trafficking offence relating to a complainant who was once in care of Weechi.
He was working for Nigigoonsiminikaaning as the Ontario Works coordinator at the time of his arrest in early 2021.
Windego is also charged with a third sexual assault in separate matter.
APTN caught up to Windego when he was going into the courthouse last June in Fort Frances. He refused to comment on the charges against him.
His alleged victim's story is detailed in various court documents after she went through a family court battle with Weechi and successfully had her two children returned to her in 2020.
There was also a criminal matter where she was convicted of assaulting a woman. During the sentencing hearing the mother spoke of the abuse she had suffered in her life, including allegations she's made against Windego.
Justice E.J. Baxter wrote the following about Windego in her sentencing decision.
"He appeared to be grooming [the mother] to continue to exploit her by buying her things, taking her on business trips, until she finally understood what he was doing and ended the relationship. [The mother] also suspected he was actively trying to groom her children," Baxter wrote on Feb. 11, 2022.
The charges for the sex assaults and human trafficking haven't been proven in court and a trial keeps getting delayed.
Windego didn't respond to messages sent through Facebook. His criminal lawyer also didn't respond to emails about the historical indecent assault conviction.
Everyone in the communities know
Both Smith and Windego are related and Smith also has family connections to another man, William Yerxa, 84.
In 1983, Yerxa was convicted of a violent sex crime and was sentenced to two years in prison.
"We don't talk about that and you don't ask, buddy," he told APTN.
His conviction was reported in the Fort Frances Times, which was also pulled from city archives.
"We once found [his victim] hiding under a porch in the mud. She didn't want to come out. She had been crying," said one former worker at Weechi, who grew up in Couchiching First Nation.
Yerxa said he needed protection from "lifers" in prison, which still gives him nightmares to this day.
What Yerxa did is well known in the community.
"When Willie got out of prison people on the rez ostracized him," said one community member.
He had a hard time finding employment.
Weechi eventually hired him as a caregiver.
In 1995, he was charged with sexually assault and sexual interference of a child in care of Weechi, according to court documents.
The alleged victim told APTN that she was six-years-old at the time.
The case dragged on for nearly seven years before it was dismissed in 2002 at a preliminary hearing.
"I didn't want to be a caregiver, my wife did," Yerxa told APTN, who has also worked as an Elder for local organizations.
APTN told Yerxa it knew exactly why he was in prison and what he was accused of doing as a caregiver.
"Do you have anything to say?" Yerxa was asked.
He didn't respond, so APTN asked again.
The phone went silent for another 30 seconds and he hung up without saying anything.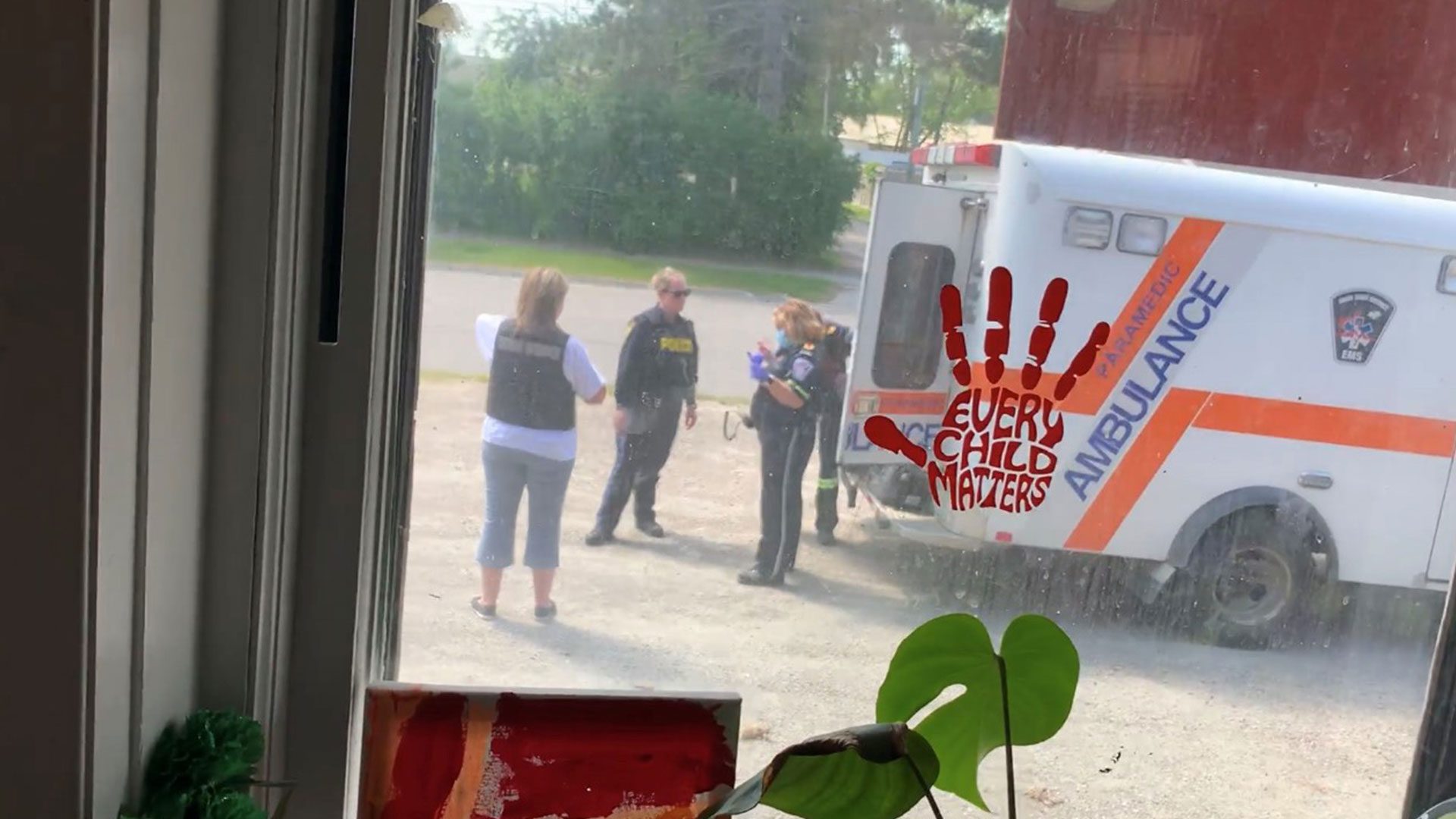 'There was a sexual assault there every day'
In the early 2000s there were a number of different treatment programs or foster homes in Couchiching, some directly controlled by Weechi, which is headquartered out of the former Fort Frances residential school.
One was a home for male sex offenders that was run by Couchiching. There was another risk and assessment home under Weechi control.
A police officer with the Treaty 3 tribal police spoke about these homes two years ago while taking a statement from a complainant relating to another matter involving Weechi. The complainant recorded the conversation and provided it to APTN.
Const. Curtis Jacobson is heard saying on the recording that he had "a big say" in shutting down "two places on Couchiching, in 2008 to 2010 … because there was so much stuff going on in the houses."
"Basically there was a sexual assault there every day or abuse, sexual assault, boy on boy," he says in reference to the sex offender home. "It was really bad. I had to go through the provincial government and finally, after two years, I finally got it shut down. Got them both shut down."
Jacobson wouldn't elaborate when contacted by APTN, but sources said there were also a lot calls to the risk and assessment home for children running away.
"Yes, the police were constantly called for youth that ran away. Probably every couple of days," said one former worker. "There was a lot of talk within the community about lots of assaults between the residents at the offenders' program, however Weechi wasn't involved unless it was a youth from one of the 10 First Nations which they were responsible for."
Registered sex offenders
One of the communities under Weechi is the Ojibways of Onigaming First Nation and in 2009, a 15 year-old girl came forward saying she had been raped. She was in care at the time and identified Harry Kelly, a long-time Weechi worker, as the person who abused her.
Kelly, now 62, pled guilty to sexual interference in August 2012 and was sentenced to three years in prison.
Kelly received day parole on July 18, 2013.
Upon his release from prison, he was put on the National Sex Offender Registry for 20 years.
He is also prohibited "from seeking, obtaining or continuing any employment, whether it is remunerated or not, that involves being in a position of trust or authority towards persons under the age of 16 years; using a computer system … for the purposes of communicating with a person under the age of 16," according to a transcript of his sentencing hearing.
Both of those court orders apply for 15 years.
Kelly declined to be interviewed by APTN, but exchanged text messages through Facebook messenger.
"I know whose (sic) instigating this from my rezz (sic)," said Kelly to APTN.
Kelly never once expressed concern for his victim, who struggles to this day with what happened to her, nor did he dispute any of the information APTN provided him.
Soon after that teen came forward, so did a few others from another community under Weechi – Rainy River First Nation, that's also known as Manitou Rapids.
Weechi's child welfare team in that community was run by James Cardy at the time.
Police interviewed one of the victims in late 2010 who claimed Cardy would take her to a hotel in Winnipeg and tried to get her to sleep with him for money and drugs.
Another teen said the same thing. He put his hand on her leg and offered her a bottle of booze.
The third victim was 19-years-old when she told police that Cardy tried to extort her by offering to help get her extended care benefit money returned if she had sex with him. She ended up giving him oral sex for $200.
After a lengthy trial, Cardy was convicted of sexually abusing the oldest teen and sent to prison for three years. A Manitoba judged ruled he was in a position of authority.
Court records show he was also charged with sexual assault in 2011 in Kenora, Ont., which was stayed later that year.
In 2016, Cardy had additional charges in Ontario against him stayed – sexual interference, sexual assault and sexual exploitation.
He was sick with cancer and died the following year at the age of 66.
But he wasn't the last Weechi worker to be convicted of sexually abusing a teen.
In 2013, Victor Morrison pled guilty to sexual interference. His victim was a 13-year-old child in care of Weechi.
Morrison, now 42, was employed at Weechi's Ganawendaasowin treatment program when police charged him with several sex crimes.
APTN obtained internal Weechi documents showing in the weeks leading up to his arrest, Morrison was caught by staff being "inappropriate" with the victim several times.
According to an internal complaint tracking document, Morrison was out until 2 a.m. having "coffee" with the victim. This was the month before he was charged by police.
He was told this was wrong and not do it again by Weechi.
Soon after that, he was found with the victim again when he was supposed to be supervising a vulnerable client who ended up getting so intoxicated that she needed medical attention.
Weechi told Morrison to change his phone number and not to contact the victim.
A few weeks later he was charged. Morrison didn't respond to messages sent to him through Facebook.
The internal documents detail a consistent lack of supervision and staff neglecting their duties at Ganawendaasowin between January and July, 2013.
Morrison was statutorily released from prison on Feb. 12, 2016 having served 29 months of his 44-month sentence, according to his parole records.
He was ordered to not contact his victim, nor be in the presence of "female children under the age of 18" unless he was accompanied by someone approved by his parole officer.
Morrison also had to report new relationships to his parole officer for the remainder of his sentence, as he also had a history of "inappropriate behaviour" in relationships.
"You are to immediately report all intimate sexual and nonsexual relationships and friendships with females to your parole officer," the parole board said.
Morrison will be on the national sex offender registry for 20 years.
Three sisters die by suicide in seven months
Sacha Raven Bob was pulled out of Ganawendaasowin days after a sister died by suicide in August, 2014. Seven months before that, a second sister died by suicide.
APTN has previously reported that Weechi knew Sacha was planning to kill herself, but decided to wait a day before sending anyone to go see her.
Sacha died by suicide the following day on Sept. 10, 2014.
In the months leading up to her death, it was learned that she had been sexually abused by boys at school and records would later show that she was likely a victim of sexual abuse going back to when she was four years old.
Sacha was sent to see Weechi's clinical care coordinator, Leona McGinnis, on Feb. 28, 2014 to address suicide ideation and self-harming following the death of her first sister, according to a report into her death that APTN obtained.
McGinnis wrote that Sacha had "no real plan to end her life" in her notes.
"The notes also mention that while Sacha was on the coordinator's iPhone she received a text message from an older bad Caucasian man who was calling her 'hey you sexy thing,'" the report said.
"Finally, the notes state that the child required internet safety mentoring and supervision as her one profile on Facebook was a little provocative for her age, which would attract older males and pedophiles."
APTN also reported that Weechi knew there were issues with the child welfare team responsible for Sacha at Big Island First Nation.
Weechi had flagged Sacha's worker for training 75 days before her suicide.
The worker needed help maintaining files.
There was another problem.
Weechi wasn't keeping track of the files, either.
"There are no regular formal case reviews to keep this worker aware of the progress or regression of protection cases," wrote Jackie Jourdain-Adams, in a June 27, 2014 internal report obtained by APTN.
But Big Island wasn't the only First Nation under Weechi that was struggling in 2014.
Additional internal documents show that half of the 10 communities were "functioning low."
One was described as "hit or miss."
And another as "chaotic."
This was the state of Weechi in 2014.
And it didn't get better in 2018.
Weechi's annual report of that year show that Big Island had got failing grades for the state of its parent and caregiver files.
Its best was a "C" for its child in care files.
This is nearly four years after Sacha died.
No background checks
APTN has reported that caregivers have been asked to back-date documents that workers didn't do as required by government-regulated timelines, like plans of care that determine how a child will be looked after in their home.
But they've also just dropped children off at homes.
Sarah Laurich remembers when Weechi first approached her to take a child in her home.
"They called me out of the blue," said Laurich, who is the executive director of the Atikokan Native Friendship Centre.
She said a worker didn't ask for a criminal background check or visit the home.
"It was a long time before they did a home study and they never did a proper background check," she said, adding she sent in a criminal background check on her own. "We sat there amazed that they didn't want a criminal background check."
And Weechi kept putting children in her home.
That is until Weechi closed her home abruptly on Oct. 29, 2021 and kicked the kid living there out of care.
That child was Bill Deafy and it was his 16th birthday.
No one from Weechi had any idea where he would stay, nor has anyone checked on him since.
He was cut loose.
"What if we didn't love him like a son? He could be one of the kids on the streets of Fort Frances … or worse," said Laurich.
The Laurich's have continued to care for Deafy, who is part of the family.
Deafy and Laurich had been critical of Weechi for not getting him the proper medical treatment before he was kicked out of care.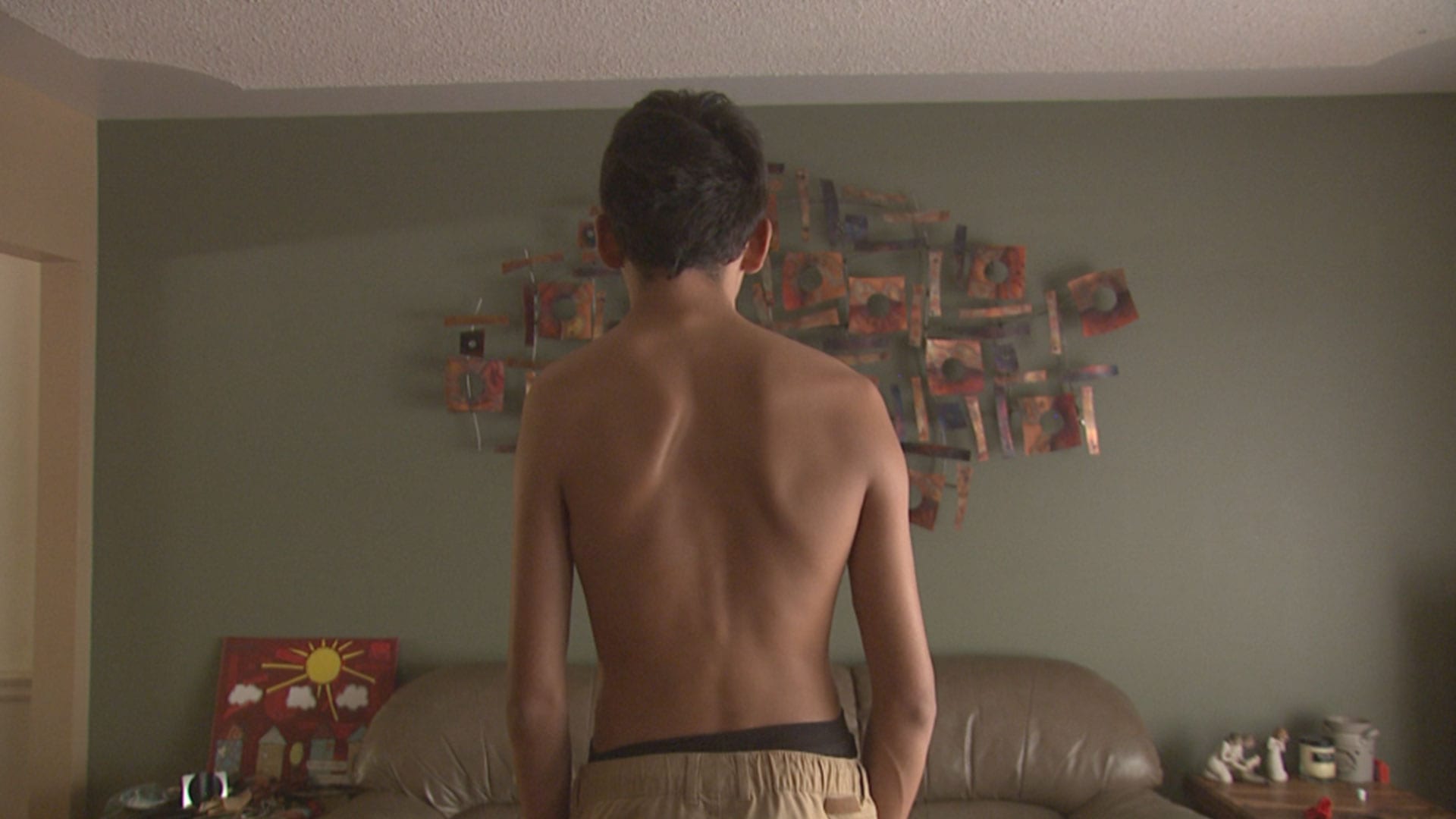 Weechi is also being accused in court of similar neglect by one of James Cardy's victims, who is suing the agency for $2 million.
She claims that Weechi didn't properly check the caregiver home that she was placed as a young child.
She never had her own bed and alleges she was forced to sleep with the caregivers where she was molested under the sheets.
She was also denied food.
And love.
Only to later run into Cardy.
"[Weechi] failed to conduct proper home studies consistent with the appropriate standard of care and in accordance with its duties; such an exercise would necessarily have resulted in the plaintiff not being placed in the abusive settings or in the plaintiff being removed from the abusive settings, thereby protecting her from most or all of the abuse to which she was subjected," the lawsuit alleges.
"It failed to conduct reference checks with respect to the foster families, or if it conducted reference checks, it failed to adequately and properly do so in accordance with accepted and/or reasonable personnel procedure."
Weechi has filed a notice to defend against the claim. The allegations against the agency haven't been tested in court.
Allegations of sex abuse are not a thing of the past
Meanwhile, sex abuse allegations continue to be laid against caregivers.
Percy Bird, 68, was charged on Aug. 24, 2022 with nine sex crimes, including multiple counts of sexual interference. He and his wife, Wilma Yerxa-Bird, were long-time caregivers for Weechi.
Yerxa-Bird was also employed by Weechi as an "intake coordinator-family navigator" at the time of Bird's arrest.
Her father is William Yerxa.
Weechi is licensed by the Ontario government and operates under a so-called devolved system of care where it has child welfare teams in each of the 10 communities. It's supposed to give the communities more control of the day-to-day operations.
But it's an illusion, as everything is supposed to be approved by the executive director of Weechi.
Her name is Laurie Rose.
Everything that happens with any of the 10 teams, or any of the caregivers, is ultimately the responsibility of Rose.
APTN wrote her a detailed email of the facts in this story.
She has not responded.