Taking stock in what was lost, and saved in B.C. after the Telegraph Creek fire
---
Driving to Telegraph Creek down Hwy 51, through what is known as the Grand Canyon of the Stikine is a dangerous but beautiful two hour ride.
Telegraph Creek is the home of 200 people from the Tahltan First Nation.
Because the town is still under an evacuation order, APTN News needs a special permit and escort to enter.
Fannie Vance, the partner of Chief Rick McLean of Tahltan First Nation, drove us in.
Vance starts to talk about the night the fire takes over the town.
"That was the most horrifying ride of my life," said Vance.
---
Vance manages the Riversong, the Tahltan band's café and lodge.
It was built during the gold rush and sits along the Stikine river.
While many community members had already left, Vance stayed back to help feed and house some of the first firefighters – but not for long.
"They just sat down and we served them their burgers.  Rick came running in and said 'We gotta get out of here now!  The fire's coming down the creek.  Drop everything, we gotta go.
"He had tears in his eyes, the fear.  I lost it, I panicked."
Vance jumped into her truck with her dog and fled.
"You come up the creek from down at Riversong and it was just red, the sky.  And there was vehicles and just panic," she says.
"Everybody had to leave that night, even all the firefighters.
"That fire was moving so fast and it turned on them."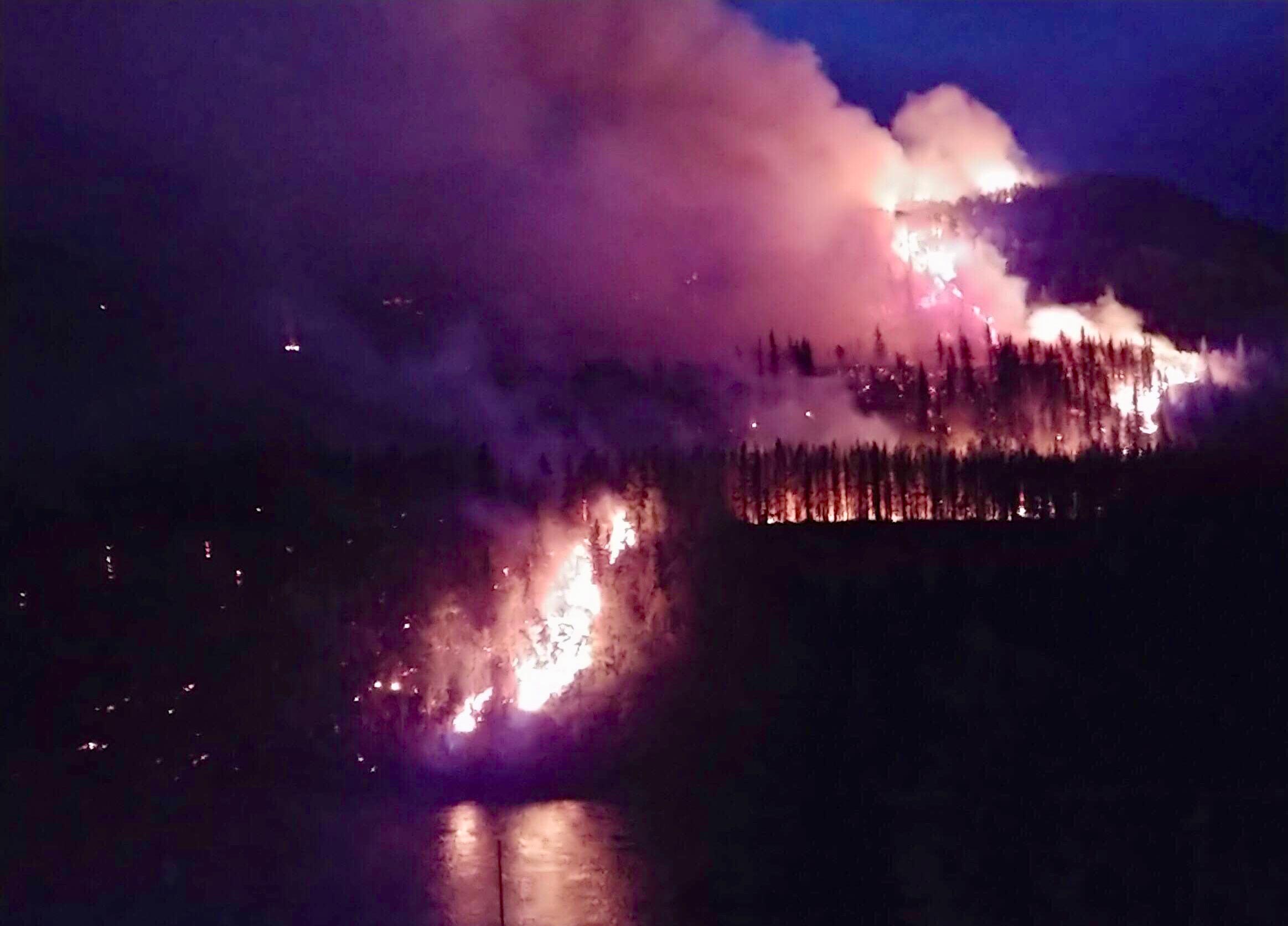 ---
The fire that devastated Telegraph Creek was sparked by lightening.
High winds and drought like conditions fueled the fire. Then it merged with other wildfires and quickly blazed through 120,000 hectares.
"We never had a chance if we didn't get hit by the Alkali Lake fire we would have been hit by one of the other three," says McLean.
---
Watch Part 1 of Laurie's story on Telegraph Creek
---
Twenty-one homes were destroyed.
Many of the houses left standing are uninhabitable because of fire and smoke damage.
Vance's family was hit hard.
It burned structures on her sister's property.  Another sister lost her home, and her parent's house is also gone.
"That was their home, everything they had was in there, and that was also where my family get togethers," Vance says as she breaks down and cries. "It was like our gathering place, just like everyone's mom and dads.
"I know it's horrible, but it's a new beginning, we still have each other.  We don't have the place, but we can always make a new one."
---
Watch Part 2 of Laurie's story Telegraph Creek
---
Although Vance and the entire community are still grieving, they haven't lost hope and plan to return as soon as they can.
"This place captures your heart," she says. "We belong to this land here. It will always be home even if it's burnt."
APTN also travelled to Dease Lake, about 100 km outside Telegraph Creek where some evacuees are taking refuge.
A group gathers – and given the smiling faces, it's hard to imagine that their community of Telegraph Creek was devastated by a wildfire.
Darla Creyke's home was completely destroyed.
"There are days that are hard, but we adapt," she says.
Creyke and her family are living with her brother in Dease Lake.
She says keeping connected to her community is what keeps her going.
"There are days that I wish I could go back to my normal living and knowing it is not possible at this time," she says. "It gets pretty heartbreaking."
"Everybody just wants to get back to regular, to normal."
---
But even though the fire is now out, returning to normal back at home can't happen just yet.
At the Tahltan Emergency Operations Centre set up in Dease Lake, McLean says that the clean-up is not a simple one.
"Once we were out of fire danger all these assessments had to be done," he says. "Slope assessments, water, our water system was compromised.  We had to get it all scrubbed and cleaned and tested to make it potable again.  The insurance had to come and they had to look at everything so all this took weeks."
McLean's goal is to have his entire community living back in Telegraph Creek by mid December.
The estimated cost of recovery and rebuild is estimated at $10-million.
"Winter is on us and you can't really build in the winter here so in the meantime we purchased these mobile homes, we're going to set them up in Telegraph, create a new sub division there across from the band office and put people in those until we can do a re-build discussion and planning session," says McLean.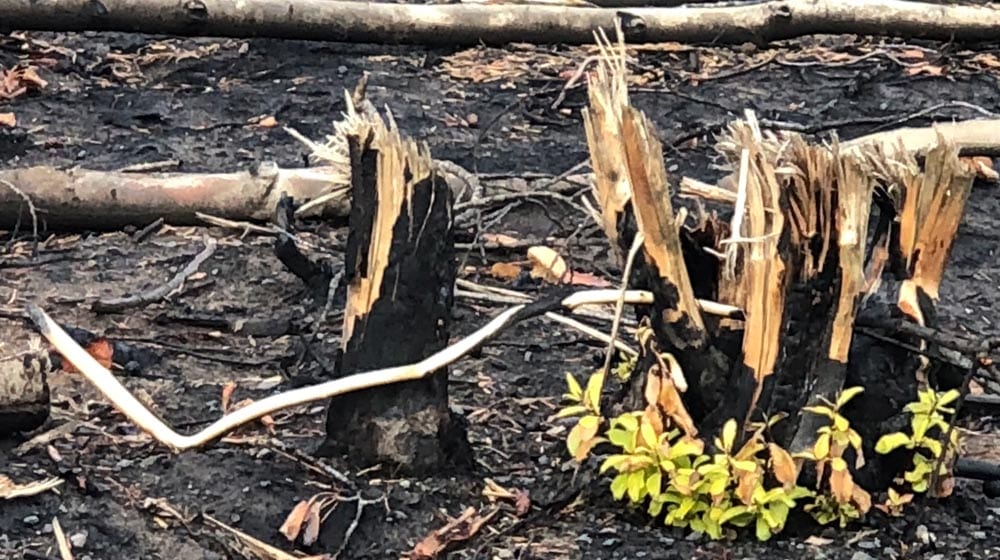 ---
Alice Hamlin also lost her home in the fire.
She's living at the Terrace Comfort Inn while waiting to move into one of the new mobile homes.
"It is what it is and yes we have to live with it, and yes I do get frustrated sometimes, but I just let it go," says Hamlin.
"They're putting the modulars in there now and I'm looking forward to staying in one of those. It's a new beginning, the old is over now.