'Systemic negligence': Indigenous Services unclear on number of First Nations kids apprehended into care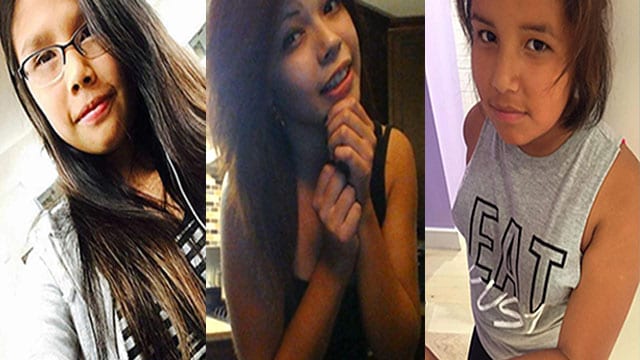 The federal government is working to develop a system that tracks the number of First Nations kids in care, but in the interim doesn't seem to be able to distinguish between the numbers of apprehensions compared to the total number of kids in state care.
Indigenous Services Canada (ISC) informed the House of Commons on Jan. 27 that 9,426 First Nations children were apprehended from their homes and put into the on-reserve child welfare system in the 2017/18 fiscal year after NDP MP Charlie Angus put a question to the department.
But this figure represents what the department considers to be the number of children in care (CIC), not just new apprehensions.
Angus asked for the number of apprehensions annually per fiscal year going back to 2009 through what's known as an order paper question and the answer is supposed to be correct, as it is usually signed-off by the minister.
However, it's parliamentary secretary Pam Darnoff's signature – and not Minister Marc Miller's –  on this response over a table of annual numbers: First Nations Child and Family Services Program – Apprehensions of children undertaken in each fiscal year since 2009-10.
APTN alerted the department of the error Jan. 31. and was told "it seems like the two terms (apprehensions and CIC) are used interchangeably."
There are several ways children go into care, such as through kinship or customary care agreements which typically involve a parent who is in agreement. The term "apprehension" is generally reserved to describe the forcible removal of children from their home. Police are also usually involved, as are the courts.
Related: Death as Expected: Inside a child welfare system where 102 Indigenous kids died over 5 years
There's also something known as informal care, meaning an agency may decide the child lives with one parent over the other. The First Nation agency is still directly involved but the child isn't officially in care. APTN previously reported how this type of care was used in the death of a baby in Thunder Bay.
APTN asked if the order paper, which is posted online, would be corrected.
"'Children in care' is the term ISC uses broadly to report on the different types of situations which can result in a First Nation child being placed into care – including apprehensions," said Indigenous Services spokesperson William Olscamp, in an email Feb. 5.
"In this case, the table captures 'point-in-time' totals for the number of children in care. This means that, for example, a child could have entered in the system in 2010/2011, and be counted for the years if they remained in care."
APTN asked, again, if the department would provide the House of Commons the above correction. At the time of publication, there's been no response.
The term "point-in-time" also raises another question.
That term means the department can provide the actual number of children in care in some type of formal care – foster or group homes. It's known as a daily count in the child welfare system.
But just a couple weeks ago, the department told APTN it couldn't provide a point-in-time figure.
APTN received a tip the department was working to improve how it collects and tracks data of First Nations children in the on-reserve child welfare system.
"I was told today your department is working to determine the exact number of First Nations children in care across the country. I know there [are] difficulties with duplication in the past, so I am curious as to how this has been figured out," APTN wrote on Jan. 27
"Can you please provide me with an update on this work and if it is complete please provide the findings."
Two days later department spokeswoman Rola Tfaili responded.
"As mentioned in your question, duplication (among other inconsistencies in data) still exist, making the provision of accurate data difficult. This was among the issues identified at the emergency meeting on Child and Family Services in January 2018," wrote Tfaili.
"The department is currently developing a national data and reporting strategy that will address current data gaps, future data needs, and better address questions like yours in the future. This strategy and any process for the collection and disclosure of data will be determined through discussions with our Indigenous partners and, with our provincial and territorial colleagues."
APTN asked to speak to a bureaucrat working on this project but was told "in-depth discussions" were still ongoing and it was too soon to say when the strategy would be complete.
"Through this collaborative process with our Indigenous partners and provincial and territorial colleagues, we will work together on establishing a critical path for completing and reporting on this important initiative," wrote Tfaili.
"As such, we will keep you informed as this process moves along, and would be happy to coordinate an interview in the near future should you still be interested."
Angus is left wondering what's going on in the department.
"This broken child welfare system has destroyed the lives of so many children," he told APTN. "It is essential that the Government of Canada maintain and provide accurate numbers of the children being taken. Anything less is systemic negligence."
Angus also asked how much the justice department has paid in legal costs "pursuant or related" to fighting Cindy Blackstock and the Assembly of First Nations at the Canadian Human Rights Tribunal since they filed their discrimination complaint in February 2007.
The tribunal found Canada guilty of purposely underfunding the on-reserve child welfare system Jan. 26, 2016.
Angus' question also specifically asked for the legal costs after that ruling, including appeals to the Federal Court.
The Justice department said it couldn't provide a breakdown of costs at the tribunal and Federal Court due to solicitor-client privilege.
"The federal Crown can only reveal the total legal cost of legal proceedings pursuant to the Canadian Human Rights Tribunal for the period starting in 2007 and up to December 9, 2019. Based upon the hours recorded, the total amount of legal costs incurred amounts to approximately $5,261,009," the department said in the order paper response, which was signed by Justice Minister David Lametti.
Blackstock has been filing access to information requests each year to find out the legal costs Canada is incurring.
APTN reviewed her records and found that the amount was closer to $8.3 million as of the end of 2017. The Canadian Press also came to this conclusion based on its own examination.
APTN asked the department if there were any legal costs associated with the tribunal case not included in its $5.2 million tally, including Federal Court costs before the Jan. 26, 2016 ruling and fees associated with expert witnesses and reports.
"We have looked into your questions and are unable to provide further details of the legal costs as they are protected by solicitor-client privilege," said spokesperson Allison Storey.
"Solicitor-client privilege plays a central role in the effective operation of our legal system, and in protecting the relationship between lawyer and client."
Canada is the lawyer and the client in this case.
APTN replied based on department's previous disclosures it should be able to say if there were any other costs associated.
"We are looking into your questions and we will get back to you," Storey wrote in a Feb. 7 email.
There's been no response since.