Meet this Syilx youth who dreams of being an actor and a professional powwow dancer 
12-year-old Leroi Bent from Okanagan Nation talks about pursuing his dreams and making a movie with his family during a pandemic.
---
To ensure young Indigenous kids see themselves reflected in the media, IndigiNews is sharing a number of profiles.
---
It is a windy day on the mountainside of the Penticton Indian Band when IndigiNews arrives at the home of the Bent family.
Levi Bent, father and Nsyilxcen language teacher, is standing in the driveway.
Inside, Elizabeth Bent is braiding her son Leroi's hair in anticipation of the interview.
Soon the sounds of bells start to ring out and around the corner comes the 12-year-old Sqilxw boy holding a beat with each step.
With a big smile he says "Way,'" a greeting in the Nsyilxcen language, the language of the Okanagan people.
Leroi is in his full Chicken dancer regalia, which he wears when competing in powwows, one of his many passions.
---
Leroi's parents point out different parts of the land they think would be a good backdrop for the photoshoot.
When the camera turns on Leroi seems like he's in his element.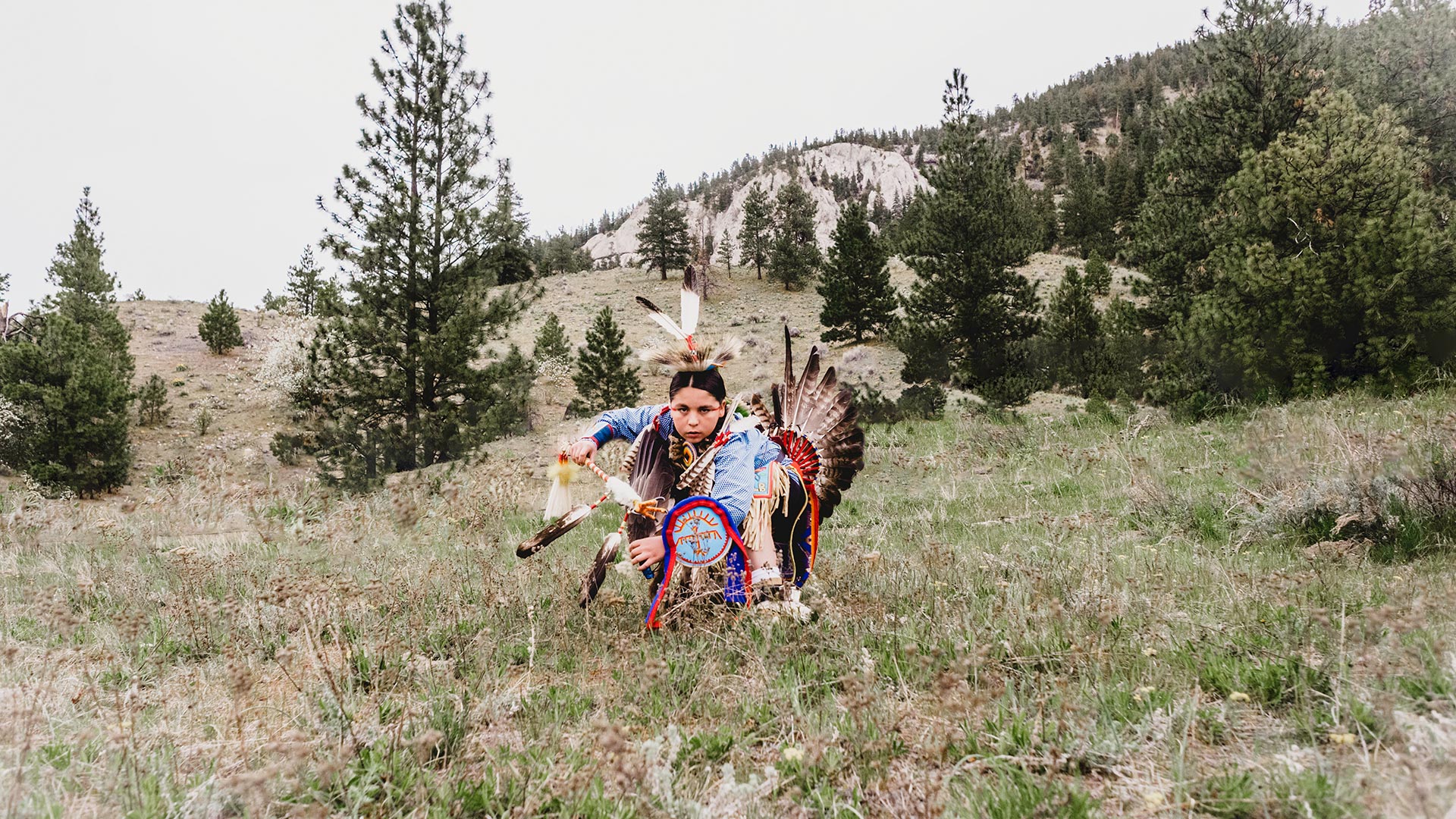 ---
After the photoshoot, Leroi talks about his future dreams.
"I want to be an actor…and travel around acting in movies," he says.
He says being an actor is something that he discovered a love for while taking part in Reel Youth, a Penticton-based media program that empowers youth to learn all aspects of filmmaking.
Amid the pandemic, Leroi and his family decided to take what he's learning to make a movie of their own.
"It's called The Awakening," he says. "It's about a boy named Jimmy who is getting teased for having long hair, and he's being cyberbullied about it.
"It's about his journey of facing that fear."
The movie is set to tentatively hit the Reel Youth YouTube channel in fall, but in the meantime, the Bent family is wrapping up the project.
"We finished recording all of it, then my mom made a rough draft. Now we're just getting the editing done," Leroi explains.
"It's about people facing racism and sticking up for our language."
Leroi's passion and commitment to his Syilx teachings are a clear focus of the conversation.
He says he's passionate about his culture, "because it was about to die during this thing called residential school, and the kids were taken and had the language beaten out of them."
Dreams of the powwow trail
Leroi also says he wants to be, "a professional powwow dancer."
Leroi explains that powwow dancing allows him to be more expressive through the different forms of embodiment, "it expresses me."
"I was born into it…and my first time touching the ground was at a powwow," he says.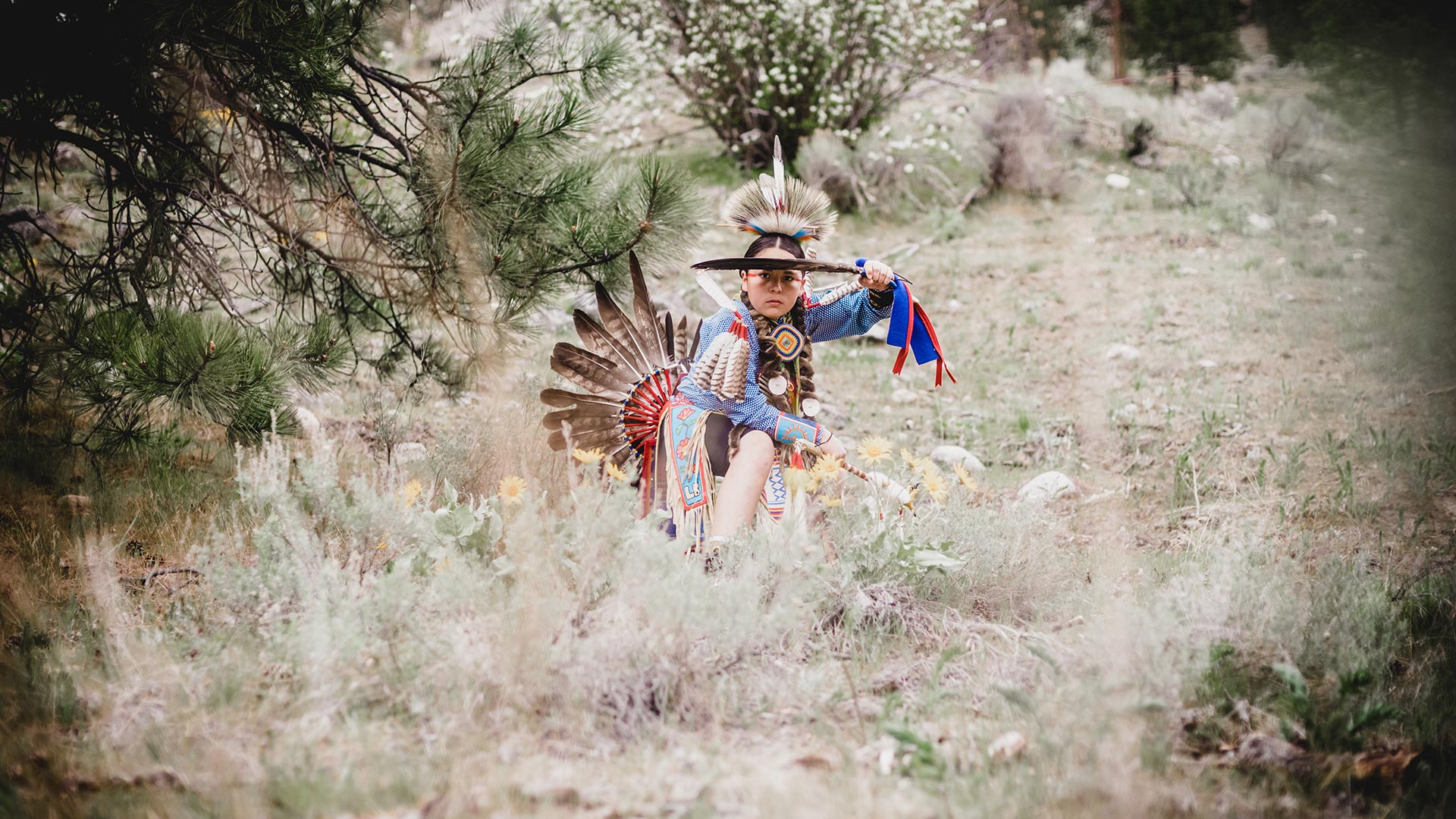 ---
Due to COVID-19, many powwows have been cancelled, including, the Omak Stampede where Leroi has won past dance competitions.
Now, with everyone at home, Leroi still continues to put in the work to accomplish his dreams alongside his family.
He says he's grateful for his support system, his mom and dad.
"[They] take me around travelling powwows and they fix up my regalia," he says.
"Most kids don't have a family like mine."
Kelsie is reporting from the Okanagan for The Discourse as part of the Local Journalism Initiative. She's a Sqilxw (Syilx/Indigenous) journalist and photographer who was born and raised in Inkumupulux (the head of Okanagan Lake). Her work is featured on IndigiNews.com, a new platform created by The Discourse and APTN.