First Nations woman in the Yukon taking residency requirement challenge to Supreme Court of Canada 
---
Vuntut Gwitchin citizen Cindy Dickson is turning to the Supreme Court of Canada in hopes it will hear her case regarding her First Nation's residency requirement.
Dickson's legal team has filed a leave to appeal – a legal procedure filed with the court.
It's the most recent filing in her petition to have her First Nation allow elected councillors to live outside of settlement lands.
"I really believe that as citizens of our (First Nation) government, we should be giving directions and it shouldn't really be a top-down process," Dickson tells APTN News.
"I think equality is very important and every citizen should be treated equal and the same."
Lengthy legal battle
The Vuntut Gwitchin First Nation (VGFN) is a self-governing First Nation located in Old Crow, a fly-in community of around 260 people 795 km north of Whitehorse. Around 300 citizens live outside of the First Nation.
In 2018 Dickson tried to run for a seat on council with Vuntut Gwitchin's government.
Her nomination was discarded due to a requirement in the VGFN's constitution at the time that all candidates had to live on settlement lands in Old Crow.
She notes she couldn't live in Old Crow for many reasons, the most pressing being the fact her son has a medical condition requiring him to live near a hospital, which the community does not have.
"Some citizens just can't get up and move to Old Crow, whether it's for family reasons, work reasons, medical reasons," Dickson says.
---
Dickson sought a dispute resolution process but no internal process was offered.
The residency requirement was later amended to allow councillors to relocate to Old Crow "within 14 days" of being elected, though they are still required to live on settlement lands during their council term.
In 2019, Dickson challenged the amended residency requirement in Yukon's Supreme Court, arguing that the constitution is discriminatory and treats non-resident citizens differently than those living on settlement lands.
Dickson says the requirement violated her equality rights and the rights of other Vuntut Gwitchin citizens living away from Old Crow under section 15(1) of the Charter of Rights and Freedoms.
While Chief Justice Ron Veale found the requirement to move within 14 days was unconstitutional, he ruled in favour of the First Nation that elected officials must reside on settlement lands.
In a written judgement, Veale says section 25 of the charter – which guarantees rights and freedoms to Indigenous peoples – "shields" VGFN's right to adopt a residency requirement because it protects the First Nation as a collective in keeping with its identity and culture.
The challenge also marked one of the first times a Canadian court heard a case pertaining to section 25 of the charter and how it impacts the individual rights of citizens.
Dickson says she found the judgement to be discriminatory.
"I really believe that it shouldn't be interpreted in that way, a shield against its own citizens," she says. "A full shield…I think that's a bit harsh."
Earlier this year Dickson appealed that judgment, arguing the judge erred in his ruling.
VGFN also cross-appealed, arguing the charter did not apply to the residency requirement, among other things
As the outcome of the appeal had the potential to impact other self-governing First Nations, several parties joined in as intervenors, including Carcross/Tagish First Nation, Council of Yukon First Nations, Métis Nation of Ontario, and Teslin Tlingit Council.
The Yukon Court of Appeal again ruled in VGFN's favour.
While the court found the residency requirement violated Dickson's equality right under the charter, it was, again, protected by section 25 of the charter, which protects the rights of the First Nation as a collective.
VGFN was also unsuccessful in its argument that the charter does not apply to VGFN self-government generally.
Chief Dana Tizya-Tramm says in a statement that while the judgement wasn't a total win, "The court's decision confirms what we at Vuntut Gwitchin Government felt very strongly was not a human rights violation, but a normal, practical requirement of good governance enacted collectively by and for Vuntut Gwitchin First Nation Citizens."
Dickson says she respects self-government, but doesn't agree with the most recent judgement.
"I don't agree with that for our children, our future, grandchildren, nieces, nephews, friends, citizens in general. If they have an issue, they should be able to appeal that issue if they wish," she says.
She adds with many citizens living outside of settlement lands, it could be beneficial for VGFN, as well as other self-governing First Nations, to have one or more councillors living outside of the community.
"We might have different issues. We may need to reach out to someone. We may need services. It's so important that all our citizens are taken care of, benefit from our land claims agreements, and are just treated with dignity and respect," Dickson says
Taking it to the top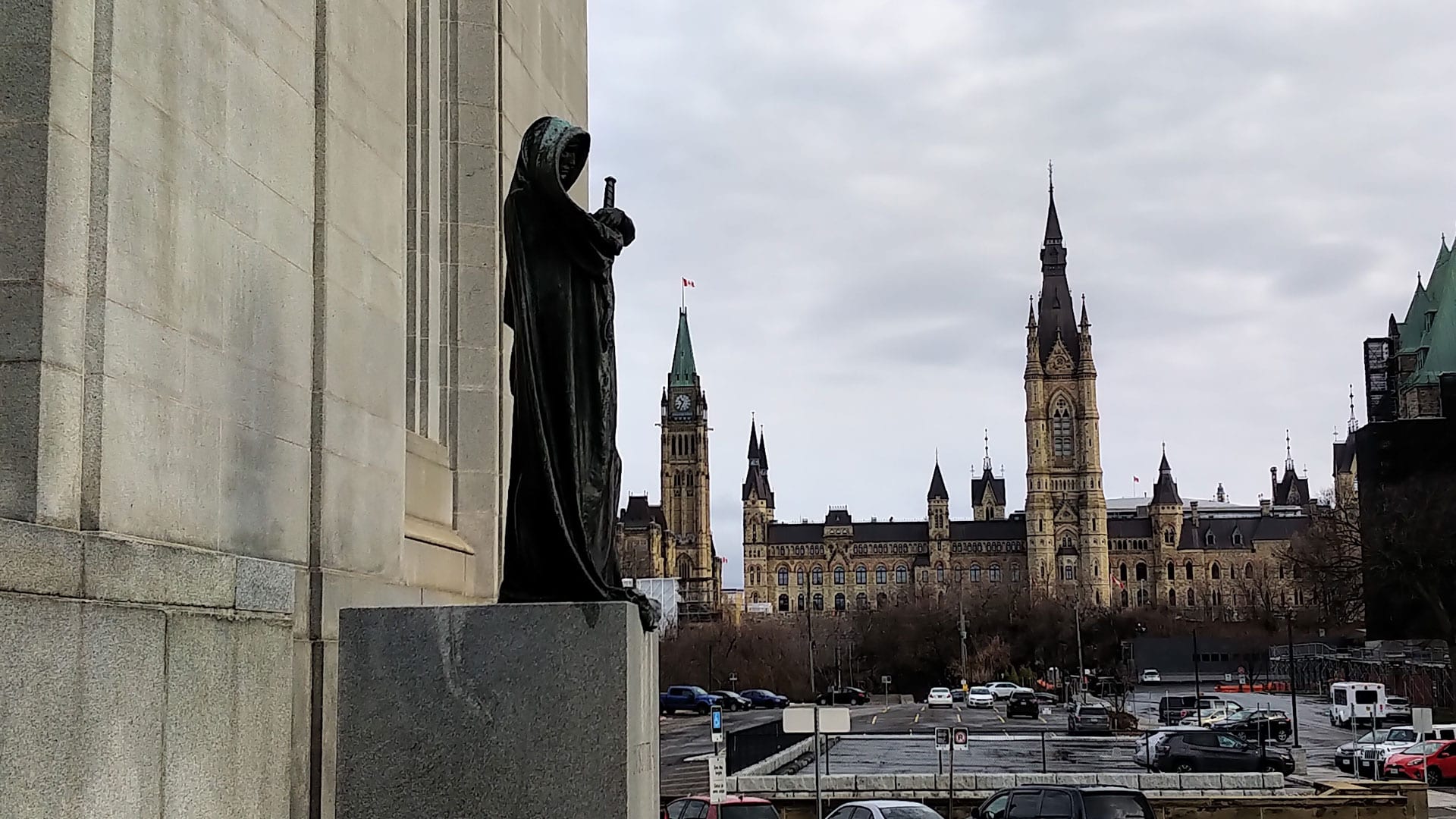 ---
Dickson says she's taking her challenge to the supreme court because it could potentially leave First Nations citizens with little recourse if their rights and freedoms are violated by their own nation.
"In the future if there's challenges, they can hold up section 25 and say 'we're shielded,'" Dickson says.
"I just feel if I'd left it, I wouldn't be able to live with myself."
In her application, Dickson's lawyers state Dickson's challenge is of national importance as it could provide guidance for governments to "appropriately balance" the collective rights of Indigenous nations with individual charter rights, in particular the charter rights of Indigenous people.
It's not yet known if the Supreme Court will hear Dickson's challenge. Dickson's lawyer, Bridget Gilbride, says the court grants leave to approximately 10 per cent of the parties who apply for it, and only if parties can demonstrate their case raises issues of national importance.
Dickson says the First Nation held a meeting with citizens about the matter at a general assembly last month.
She says citizens want to hear from her, and VGFN has invited her and her lawyers to discuss the matter with community members in Old Crow, though a firm date has not been set.
"I just hope I'm able to explain it really well to the citizens and that we can move forward in a positive way," Dickson says.
"If we do have individual rights then I strongly believe that, as well as collective rights."
VGFN declined to comment. It has not yet filed a response to Dickson's leave application.