Supporters of girl criticized at school want to establish national ribbon skirt day
Many show up in solidarity as Isabella Kulak returns to school following holidays
---
People came out to show support for a 10-year-old First Nations girl who felt shamed for wearing her traditional ribbon skirt to formal wear day as she returned to school this week in Kamsack, Sask.
On Dec. 18, Isabella (Bella) Kulak showed up to the Kamsack Comprehensive Institute in her ribbon skirt and an education assistant told her it was not considered formal attire.
After the Christmas break on Monday, Isabella's parents and siblings walked her to school. On this walk many supporters joined from a distance wearing ribbon skirts.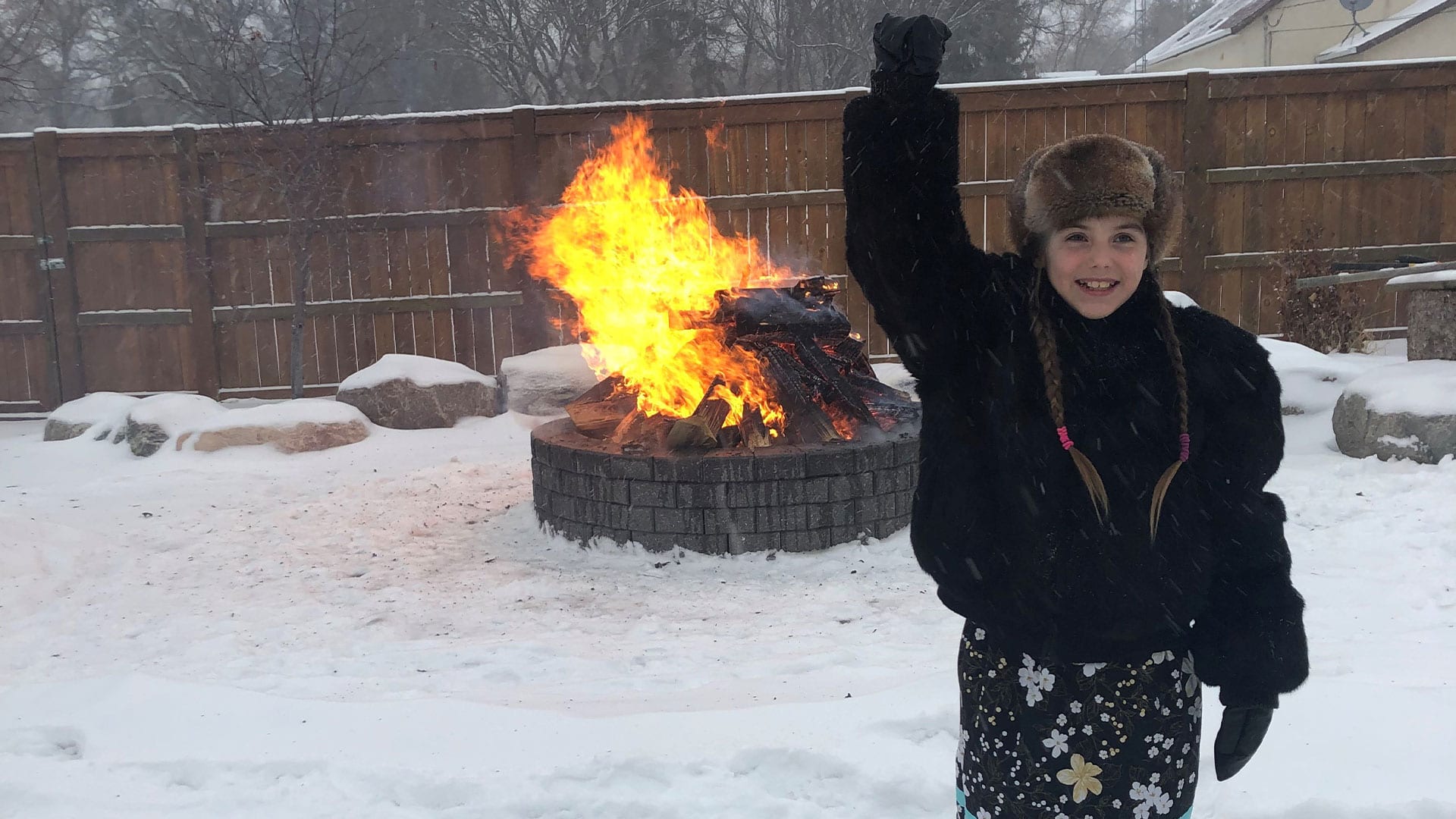 ---
A Facebook group supporting Isabella had hundreds of pictures posted of people wearing ribbon skirts in support of her. It was a small event because of the public health restrictions, but support poured in online.
Quintin Robertson, director and CEO of Good Spirit School Division, says the incident that took place on Dec. 18 is not being taken lightly.
"We had an unfortunate incident involving a young student at KCI right before the Christmas break, where I think comments were made that brought to light some significant systemic racism. We know racism exists," says Robertson.
Judy Pelly, a family spokesperson for Isabella and her parents, says she is overwhelmed with the online support of people.
"It went to the heart of all the Indigenous women across the country and even globally but especially across Canada and the United States people are flooding us with pictures of their ribbon skirts."
Pelly sees this as a turning point and an opportunity to highlight the role of Indigenous women and the significance of the ribbon skirt.
---
Read More:
'It's like armour': A look at the resurgence of ribbon skirts
'It makes me sick': parent reacts to criticism of daughter wearing ribbon skirt
---
"I think that there's been a big movement in the last decade and in the last five years in ribbon skirt symbolizing strength and resilience and power of our women. They are life givers and have always been powerful in our culture and we lost that throughout the years and now we are bringing it back," adds Pelly
Many supporters want a national ribbon skirt day to be acknowledged on Jan. 4 every year.
Robertson says, yes he's on board with that and the Good Spirit board of education had a similar idea.
"It was ironic, it was interesting that it was mentioned because we had talked about designating Dec. 18 as ribbon skirt day in the Good Spirit School Division. We will honour whatever the family, the First Nation wants to put forward. As I said, regardless of what happens nationally, that will be an event in the Good Spirit School Division," adds Robertson.
The Good Spirit school board says the comments by the educational assistant are an HR issue and are not being taken lightly.