Six Nations Elected Council agreed to 'publicly support' McKenzie Meadows development, help stop protests as part of accommodation deal: court docs
Court motion shows how developer secured injunction covering disputed site on the outskirts of Caledonia, Ont.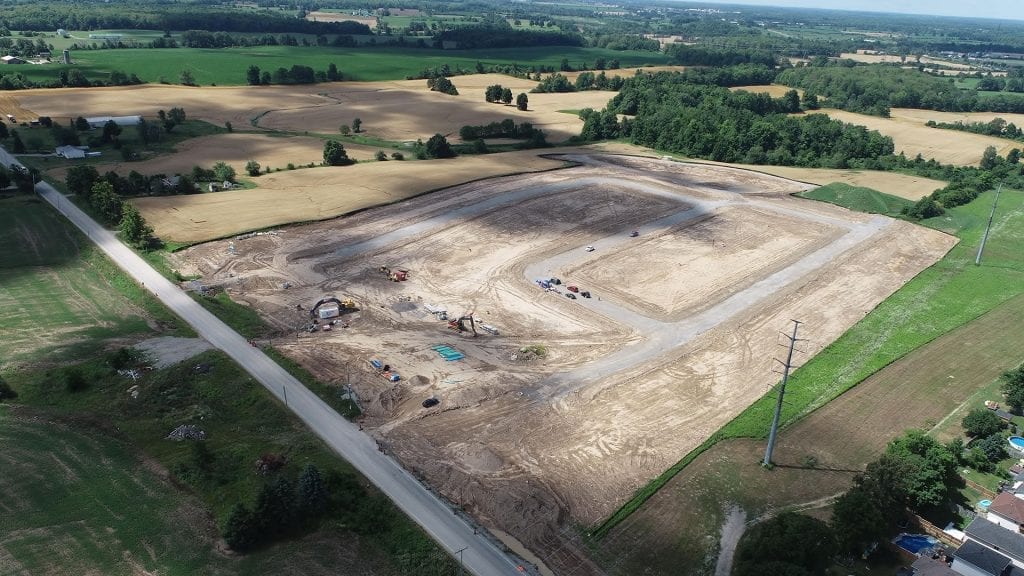 ---
Elected chief and council of Six Nations of the Grand River agreed to publicly support the proposed McKenzie Meadows housing development, not interfere with it, help quell any protests, and support property development company Foxgate in any legal actions brought by or against it, according to an accommodation agreement the two parties signed in 2019.
Foxgate submitted the document as an exhibit in Ontario Superior Court on July 24 as it pursued an injunction "restraining" people from occupying the Meadows, where a camp called 1492 Land Back Lane remains standing after police raided it last week.
In a sworn affidavit, a senior executive argued he was unaware of any objection to development or claim on the disputed parcel of land by Six Nations.
"These Lands have been identified for development for nearly 18 years now and there has never been to my knowledge any objection raised to their development by any First Nations group," said William Liske, Foxgate treasurer and chief legal officer at Losani Homes, which co-owns Foxgate.
APTN News is publishing the 167-page court motion in its entirety, which includes a copy of the agreement that former chief Ava Hill signed on June 18, 2019. No one from the respondents – the people at the camp – attended as they were not required to be served with the motion.
Read More:
Foxgate Developments' motion record in pursuit of injunction
Liske also said Foxgate partnered with Six Nations and nearby Mississaugas of the New Credit to conduct archaeological investigations of the site, which "further did not identify any potential or existing land claims by any [I]ndigenous community."
Although Liske claimed he wasn't aware of any objection to the development, the accommodation agreement with the elected council was drafted in a way that dealt with future objections in the form of protests and demonstrations.
Six Nations Elected Council (SNEC) agreed to three "development support covenants" that restrict chief and council's ability to speak freely on the issue and ask it to work with Foxgate to stop community members from interfering with the proposed development.
Here are three terms SNEC agreed to:
"To publicly support the Development as it proceeds including expressions and statements of ongoing support and commitment to the Development (as may reasonably be requested from the Owner from time to time);
"To not interfere with or disrupt the Development, whether by protest, blockade or any other manner of interference; and
"To use all reasonable efforts to work with the Owner to support a cessation of any action or conduct by any member of any First Nations that is intended or reasonably likely to delay, frustrate or interfere with the Development. If the Owner must seek legal remedies to deal with such action or conduct, or respond to any legal actions which may be brought by any other third party, SNEC shall support the Owner and shall provide confirmation of such support in such form as may be reasonably requested or required by the Owner, provided that SNEC is reimbursed by the Owner for the legal expenses that SNEC incurs in connection with the provision of SNEC's support."
In exchange, Foxgate agreed to give SNEC $200,000, of which $194,000 would be put in a land banking account established by SNEC. Foxgate also agreed to offer employment opportunities to community members, pay to advertise job postings, conduct "at least one" job fair in the community, and encourage its contractors to do the same.
Watch more from APTN's Allana McDougall in Caledonia:
---
If, at any point, the elected council "withdraws its support for the development, or the expressions and statements of support" and refuses to again support the project, the developer can terminate the agreement, in which case the elected council would have to return $194,000.
The traditional Haudenosaunee Confederacy Chiefs Council (HCCC) also governs alongside the elected council, and did not sign on to the deal.
On Monday, elected Chief Mark Hill addressed the situation at McKenzie Meadows, which is on the outskirts of Caledonia, Ont. adjacent to Six Nations of the Grand River.
"I encourage all sides and each and every person involved to carefully consider the actions they take and the impacts those actions will have on the situation," Hill said in a statement on Facebook.
"We want to be clear that we do not support any actions that would lead to violence and destruction."
APTN sent Hill an email interview request for this story but did not receive a response. We also requested comment from the elected chief and council, who referred us to Hill's statement.
Prior to becoming elected chief, Hill seconded a motion to support Foxgate's proposed development on McKenzie Meadows as long as the developer gave Six Nations 10 acres elsewhere, according to a 2018 council memorandum.
The council also supported another company's – Wildwood Developments – plan to build on another 128-acre parcel east of McKenzie Rd., as long as Six Nations received another 10 acres elsewhere.
Ultimately, Six Nations received $352,000 and 42.3 acres for the two developments along McKenzie Rd., according to a July 24 release from the elected council.
Foxgate submitted several other exhibits through which it hoped to show the courts that it owns McKenzie Meadows, having acquired the land from Haldimand County on Sept. 9, 2015. These include an aerial photo of the camp, a draft plan of the development, and an Ontario parcel register.
---
It was enough to secure the injunction on July 30 when, according to the motion, approximately 12 people were occupying the land.
The camp was raided by the OPP on August 5, and nine people were arrested then released. Police said officers fired a single rubber bullet after people pelted them with rocks.
In response, community members blockaded roads, halted a train, and set tires on fire. People soon returned to rebuild the camp following the arrests.
While Foxgate may have acquired the land from Haldimand County according to Ontario law, the roots of this present flare-up of a centuries-old dispute lie in how the Crown secured these lands from the Haudenosaunee (also knows as Iroquois or Six Nations).
In 1784, Quebec governor Frederick Haldimand granted a tract of land spanning 10 kilometres in either direction from the banks of the Grand River – up to the river's headwaters and down to the shore of Lake Erie in present day southern Ontario – after the Haudenosaunee allied with the British during the American Revolution.
The Haudenosaunee settlement shrank significantly throughout the 1800s in land surrenders whose legality and legitimacy Six Nations disputes. For this reason, Six Nations launched a claim against the provincial and federal Crown in 1995, which remains unresolved.
"The Claim is that the Crowns breached their Fiduciary Duty in unlawfully dispossessing Six Nations of all it its land and money," said the July 24 release. "As well Six Nations is asking the Crown to account as a Trustee for all the land and money that were taken and if the Crown cannot account, then to restore all the land and money that was lost."
---
In a statement to APTN, a spokesperson for Crown-Indigenous Relations Minister Carolyn Bennett urged dialogue as an immediate solution.
"Canada deeply values its relationship with Six Nations," said press secretary Emily Williams, "and is committed to continuing to work collaboratively to address Six Nations' historical claims and land right issues."
APTN followed up and asked exactly what the federal government can or will do to help resolve the claim.
"We have nothing further to add," Williams replied.
An open letter from the 1492 Land Back Lane camp called on federal officials – including the prime minister, governor general and various cabinet ministers including Bennett – to meet with the people there.
APTN has not been able to confirm that any politicians have agreed to meet with the group.
The letter also suggested the elected council had little community support for the accommodation agreement, and the community consultations were poorly attended.