Six Nations elected council addresses controversial agreement with developer, condemns injunctions
'We can, and will do better,' elected council says in a statement
---
Calling for calm and unity, elected chief and council of the Six Nations of the Grand River are breaking their silence on the controversial agreement they signed to "publicly support" the disputed McKenzie Meadows development in Caledonia, Ont., which people occupied and renamed 1492 Land Back Lane in July.
"We acknowledge the tensions in our community and are committed to taking actions to repair relations here at Six Nations," said the elected council in a statement.
"We recognize that the accommodation agreement at McKenzie Meadows is one of the concerns. We want you to know that we did it because we thought it was a benefit to our community."
As first reported by APTN News, the elected council agreed to support Foxgate Developments by making public statements of ongoing commitment "as may reasonably be requested from the Owner from time to time."
Elected council also agreed not to interfere with the development, help quell protests and support the developer in legal proceedings.
---
READ MORE: Six Nations Elected Council agreed to 'publicly support' McKenzie Meadows development, help stop protests as part of accommodation deal: court docs
---
APTN obtained a copy of the private agreement after Foxgate, a joint venture between Losani Homes and Ballantry Homes, filed it in court. The company agreed to offer job opportunities and give council $200,000 which would be put in a land banking account and have to be returned if council abrogates the deal.
"We have heard from many community members that they feel it was not the best decision for the Territory, and we are listening," the Friday statement continued.
"We are bound to the agreement, but please know that we have learned from it. We commit to you that we can, and will do better."
The Haudenosaunee Confederacy hereditary chiefs did not support the project. They said it exists in their moratorium zone against future development.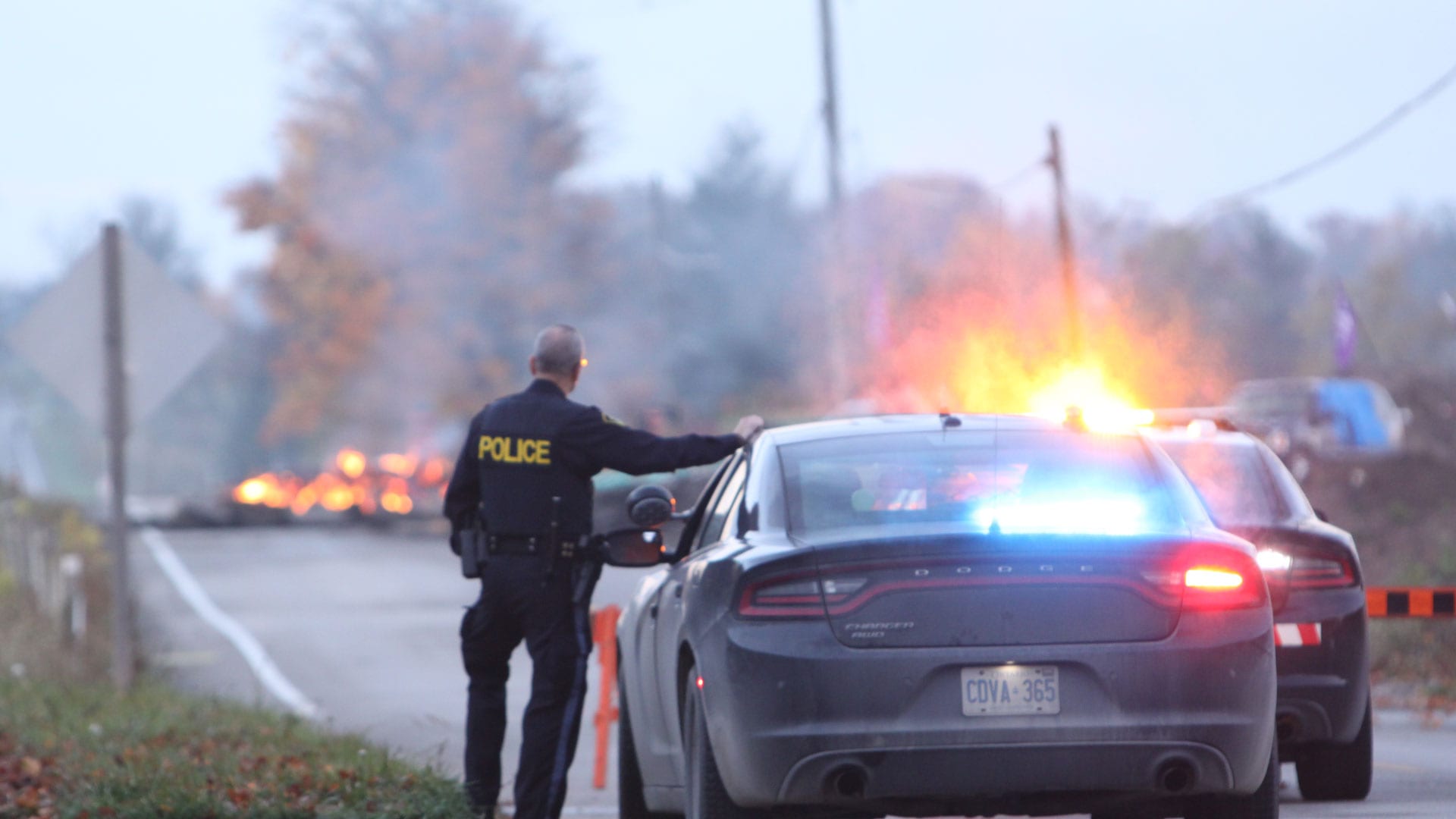 ---
Elected council said they don't condone the violence or destruction of property and called the court's decision to make two injunctions permanent "disturbing."
"It proves that systemic racism is alive and well in this country, including in the judicial system," said the statement.
"We hope in the days ahead, that we can work in unity to focus on the common goal of addressing our Six Nations Land Claims. It's time for the federal and provincial governments to right their wrongs."
Both Canada and Ontario responded to the situation in Caledonia too.
A frustrated Premier Doug Ford said he won't tolerate violence and called it the work of "a few bad apples."
"Ninety-nine per cent of First Nations community and people are incredible," the premier told reporters. "I will always, always support the First Nations. I will always have your back – but take care of these bad apples. Very simple. Because I won't tolerate anyone attacking our police, attacking our communities, burning down telephone poles, digging up roads. Unacceptable."
Ford was asked what exactly he meant. He previously said he'd "come out swinging" against those who clash with police.
"We will do whatever it takes to make sure we have peaceful dialogue – not violent dialogue – peaceful dialogue and collaboration," he replied. "We've done it throughout the whole province with numerous First Nations communities."
On Aug. 19, the federal government offered to meet with both elected and hereditary chiefs in a letter that was also filed in court. Ontario Indigenous Affairs Minister Greg Rickford was CC'd.
---
READ MORE: Ottawa's offer to negotiate Six Nations land issues prompted backlash from McKenzie Meadows developer
---
A spokesperson told APTN that Ontario would participate in the federally led talks. On Friday, Crown-Indigenous Relations Minister Carolyn Bennett's office declined APTN's interview request and sent a statement instead.
"We believe the best way to resolve outstanding issues is through a respectful and collaborative dialogue, which is vital to building stronger relationships and advancing reconciliation with Indigenous partners for the benefit of their communities and all Canadians," it said.
"There has been a consistent effort by Canada, Ontario and Six Nations to address Six Nations' claims through dialogue and we have put in place flexible processes to allow for the exploration of new ways to achieve this goal. We are actively working with the community and look forward to meeting at the earliest opportunity."
Six Nations members dismantled their road barricades on Aug. 21-22 after they were put up in retaliation for a police raid on the land back camp.
People put those blockades back up on Oct. 22, exactly two months later, following another clash with the cops.