Smallboy Camp: An isolated Cree community turns its back on modern life
The isolated camp broke off from the four Cree Nations of Maskwacis in 1968
---
For more than 50 years, the Smallboy Mountain Cree have lived in the Rocky Mountains of Alberta.
The isolated camp broke off from the four Cree Nations of Maskwacis in 1968.
The community of about 100 followed Chief Robert Smallboy to live off the land about three-and-a-half hours west of Edmonton.
Smallboy resigned as chief of Ermineskin First Nation to make the move.
---
Zora Roan, who was born and raised in the camp, said her grandparents chose the camp over fears life on Ermineskin was moving away from traditional values.
"A lot of it had to do with sins: sex, drugs and rock and roll," she said. "Back in the day, that's what they said. They initially wanted to get away from that kind of life."
Zora said, in the early days, modern luxuries like TV were not allowed. Neither were drugs or alcohol.
Instead, they lived off the land and consumed water gathered from an underground source in the mountains.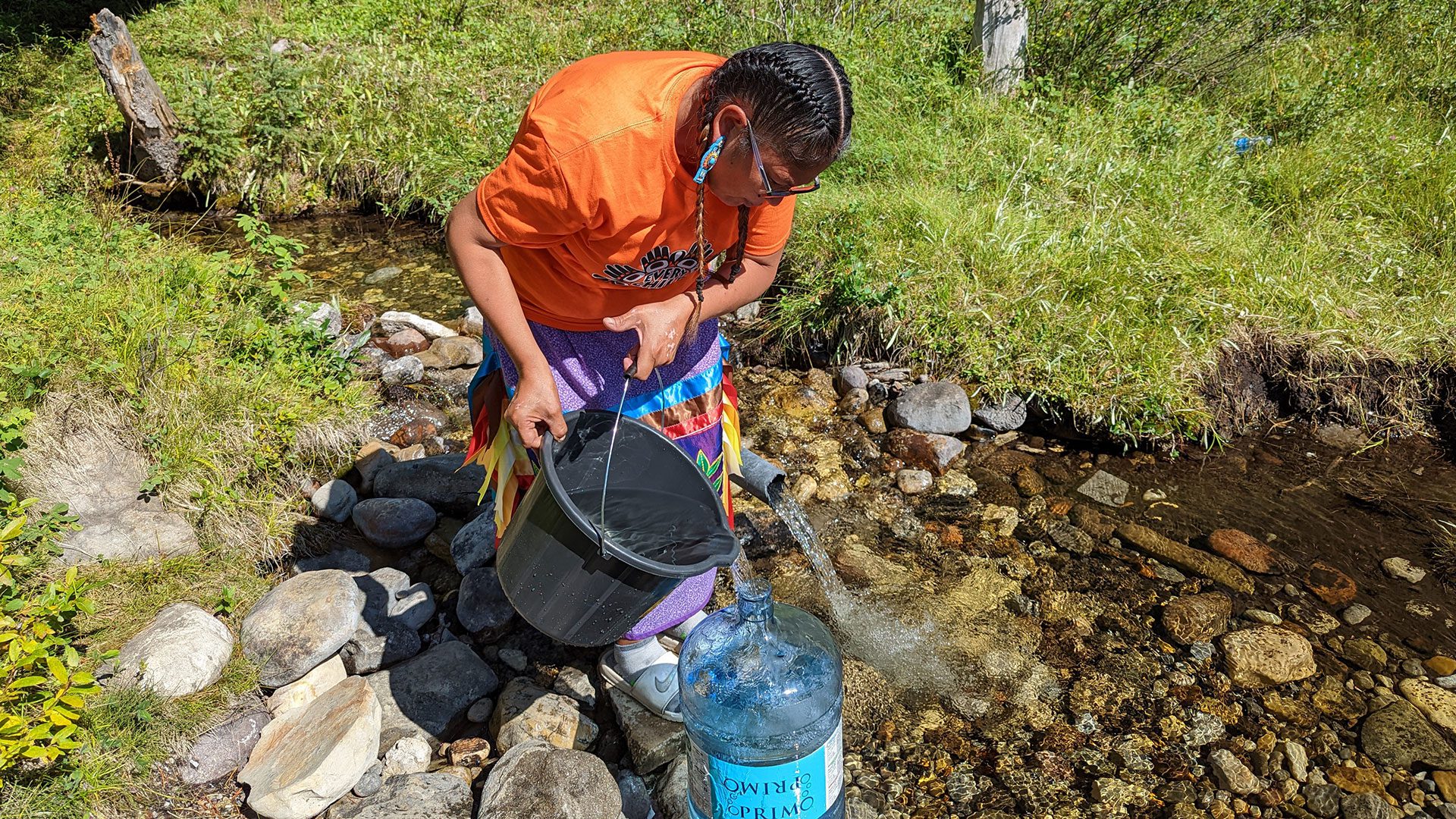 ---
Now, their way of life is being threatened by the proposed expansion of a coal mine operated by Teck Resources Ltd.
Zora is worried the project will affect their water supply, although she says Teck is speaking to them about the issue.
"It's not a reserve, it's Crown land," said Zora. "We've been here over 50 years. There are other times they tried to push us out of here, but they have not succeeded."