Senator calls on Trudeau government to repeal 'mandatory minimum' prison sentences
'Allow judges to do their jobs': Sen. Kim Pate
---
For Sandra Ameralik, the evening of June 25, 2017 was a lot like the one before, and the one before that.
She was at home, preparing dinner in Gjoa Haven, a small hamlet in Nunavut, 1,000 km northeast of Yellowknife.
It was not a happy home.
Court documents say her husband, Howie Aaluk, beat and intimidated Ameralik throughout their 10-year marriage.
On that evening, he went after his wife one last time.
During the scuffle, Sandra stabbed her husband in the arm and the knife slipped into his chest puncturing his lung and heart.
She was 29 years old – and 29 weeks pregnant at the time.
The RCMP charged her with second-degree murder.
Ameralik pleaded not guilty.
---
The trial heard there were several times – going back to 2010 – when Aaluk was charged with assaulting his wife. Most times, the charges were dropped because she did not attend court.
Justice Susan Charlesworth said she found Ameralik a credible witness after hearing her long history of intimate partner violence.
She found Ameralik not guilty.
"This case reveals many truths that will come as no surprise to Nunavummiut, among them that the problem of intimate partner violence continues to plague Nunavut communities," Charlesworth said.
Alison Crowe, Ameralik's defence lawyer, said the acquittal was the first in Nunavut to use battered woman syndrome as a defence. In 1990, the Supreme Court of Canada decided the syndrome is a legitimate explanation for self-defence in the courts.
But Charlesworth's ruling is not the norm in Canada.
That's why Sen. Kim Pate (Independent) says serious revision is needed to Bill C-5, a law proposed by the federal government to free judges from following mandatory minimum sentencing when punishing offenders.
Pate is on the Senate's legal and constitutional affairs committee, which is currently reviewing the bill.
She cites the Ameralik case as an example where the mandatory minimum penalty – in this case, life in prison – could convince someone to agree to a plea deal.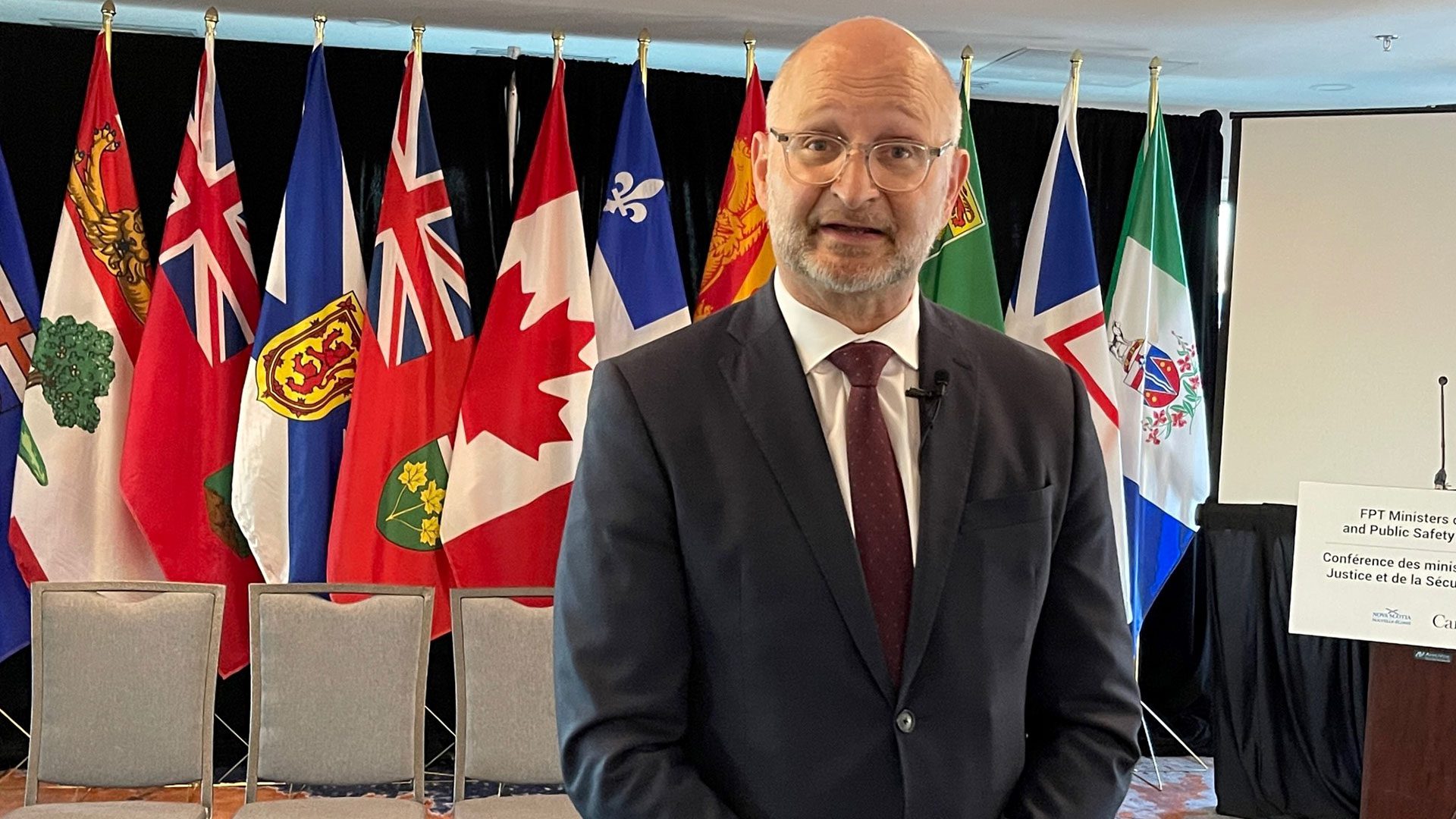 ---
"She was charged with murder and although the Crown knew about the abuse, they did not change the charge and encouraged (Ameralik) to plead guilty to manslaughter," Pate said.
Manslaughter carries a minimum penalty of four years and a maximum sentence of life in prison, according to the Criminal Code of Canada.
"In most such cases, women do accept the plea deals, either because they are uncomfortable talking about the abuse, there may not be witnesses to corroborate their evidence, and in a system that fails to take seriously violence against women, they risk being convicted of murder, which carries a mandatory minimum sentence of life in prison," Pate said in an interview.
The Senate committee heard there is still massive pressure being applied on Indigenous women to plead guilty to lesser charges when they've been charged with murder, even when there's evidence they may have done so to protect themselves or another person.
Pate cites cases like Ameralik's to show how young, Indigenous mothers might use a weapon and possibly lethal force in response to violence, to defend themselves and their children against abuse.
"That mother may be tempted to plead guilty to manslaughter if charged with murder," Pate explained, "rather than risk the possibility of a mandatory minimum sentence of life in prison for murder if she is not believed."
Pate said the government needs to change the legislation to allow judges to do their jobs and weigh all of the evidence before deciding on a sentence.
Justice Minister David Lametti re-introduced Bill C-5 in December 2021, which proposes several changes to the Criminal Code.
APTN News was told Lametti wasn't available for an interview and his staff emailed a statement instead. 
Government's bill
According to the statement, the government's bill would allow for greater use of conditional sentence orders in appropriate cases.
"So judges have the discretion to craft effective sentences that address the real causes of offending," said spokesperson Chantel Aubertin in the statement. "This will mean that more low-end offenders who pose no risk to public safety could serve their time in the community under strict supervision."
Aubertin added, "the MMPs (mandatory minimum penalty) we propose to repeal make up over 75 per cent of all admissions to federal custody for offences with a mandatory minimum penalty.
"C-5 repeals all minimum mandatory sentences for drug offences, 20 mandatory minimum sentences for firearms offences, and one mandatory minimum sentence for a tobacco offence – the MMPs that have a disproportionate impact on racialized and Indigenous populations."
But Pate said that doesn't go far enough.
"They're not even repealing all of the minimum penalties that have been deemed unconstitutional by various courts," she said.
"There are more than 40 decisions striking down various mandatory minimum penalties all across the country.  And so, they've looked at 20."
Without repealing all minimum penalties, the government will fail in its objective to reduce the number of Indigenous and black prisoners, and leave in place a number of penalties that have been deemed unconstitutional in some jurisdictions.
"What we're proposing is that for any mandatory minimum penalty that they don't repeal in Bill C-5, there should be a provision put in place that allows judges to not impose that mandatory minimum penalty where it would be unjust, unfair, and or inappropriate."