Senate document dump breached privacy of 200 Indigenous applicants
Canada's privacy laws don't apply to the Senate, says privacy commissioner's office.
---
Cindy Blackstock knows what it's like to have her privacy violated.
That's why she stopped to gather up about 70 pieces of paper from a downtown Ottawa street recently.
"There was a Senate folder," said the well-known crusader for Indigenous rights in Ottawa.
"And individual forms that were filled out."
Blackstock, executive director of the First Nations Child and Caring Society, said it was about 7 a.m. on Sat., April 24 when she first found the documents.
"What I see is, 'Are you an amazing First Nations, Métis or Inuit youth?' That got my attention."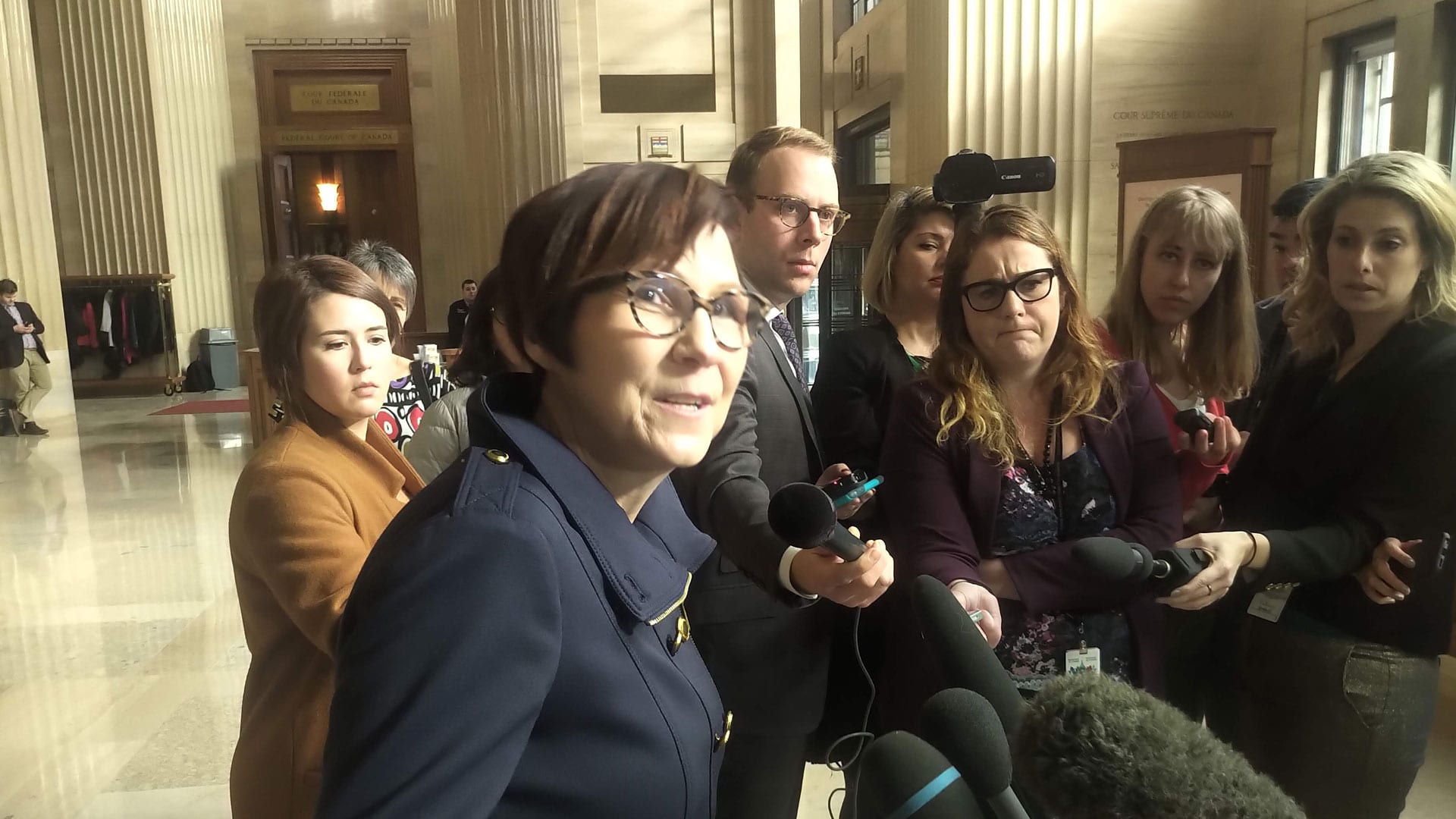 ---
Blackstock won her own privacy complaint against the federal government in 2013 for wrongly monitoring her online activity and personal Facebook page.
Her organization was suing the federal government over First Nations child welfare programs at the time.
So finding Indigenize the Senate application forms from 2017 on the street really bothered her.
"I got as many as I could," she said via phone, "and I kept on walking through the area to make sure I didn't miss any."
Blackstock said there was no answer when she called the privacy commissioner's office so she contacted a senator she knows.
She said an employee came to meet her and collect the papers.
---
READ MORE:
Senate investigating how personal documents were dumped 'in the streets' of downtown Ottawa
---
Then a week later, Blackstock said she discovered two more forms in the same Lowertown neighbourhood less than a 20-minute walk from the Government Conference Centre where the Senate is sitting temporarily while construction on Parliament Hill continues.
"I have no idea how they got there. This is an area that's quite close to the National Art Gallery, there's a hospital here, and it is quite a busy intersection," she said.
"And they just were strewn there. There was no garbage, it wasn't recycling day. I don't know how they got there."
Sen. Dan Christmas apologized for the privacy breach in an email to program participants obtained by APTN News.
In a follow-up statement to APTN, his office explained an employee "improperly disposed" of the documents instead of shredding them.
"The papers were found by a passerby who notified the Senate immediately upon discovering them," said spokesperson Alison Korn.
"The employee's supervisor has addressed the matter with the individual. (As with all human resources matters, the specifics must remain confidential.)"
---
Chris Tait of Vancouver said he was excited to be selected for the program in 2017.
But he's not happy the Senate dumped his personal information, including banking details, on a public street four years later.
Then sent him an email about it.
"I feel like there should have been a phone call," said Tait, who has since contacted a lawyer.
"Aren't they supposed to have these locked up and then some? In a building that limited people would have access to?"
Korn said "personal banking information was not requested on these forms."
Personal information 
Blackstock said the privacy commissioner's office told her it had no say over the Senate's handling of personal information.
"Neither of Canada's federal privacy laws apply to the Senate and therefore we do not have jurisdiction over this matter," spokesperson Vito Pilieci confirmed in an email to APTN.
"I can tell you that an individual did contact our office about the incident last week and our understanding is that all of the documents have been turned over to the Senate. This matter is concerning and we welcome the Senate's internal inquiry into the matter and are available to offer our advice should they request it."
Korn also confirmed the Senate is not subject to the Privacy Act, which applies to government institutions.
She said it writes its own rules.
'Internal policies'
"…The Senate has adopted internal policies and guidelines on information management and information security, with measures to protect its information. All Senate staff are also subject to confidentiality obligations by virtue of their contracts of employment."
But Blackstock said that's obviously not good enough.
"These (are) from 2017…What were these papers doing outside of the Senate anyway? People shouldn't be taking home this information."
She said an independent investigation was in order.
"Finding out the privacy commissioner has no role is really scary…," she added. "It shouldn't be up to (the Senate)."
Tait estimated about 200 people were affected by the privacy breach and that's why he was seeking legal advice.
"You can't give away people's information, right. Even by accident. There's got to be a law or something," he said.
"So, really, the job I should have been going for is senator. Then I could just get away with whatever."
Editor's Note: On 07/05/21 Senate spokesperson Alison Korn messaged to say, "Personal banking information was not requested on these forms."