Saulteaux sisters to reunite in same court they were convicted decades ago
Lawyer says 'moving reunion' expected for members of Keeseekoose First Nation sentenced for murder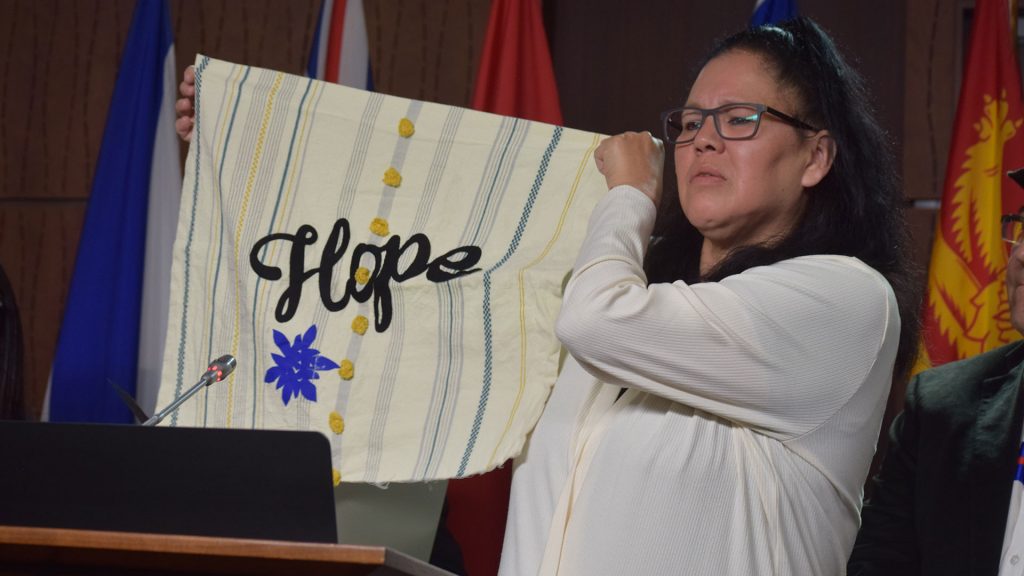 ---
It will be a bittersweet bail hearing for two of Canada's longest-serving female inmates on Thursday.
Nerissa and Odelia Quewezance will meet for the first time in 18 years when they appear in a Yorkton, Sask., courtroom for a hearing that will determine whether media can report on the next phase of their case.
"I am longing to see my sister," said Nerissa, 48, through her lawyer, James Lockyer. "We've been talking on the phone, but I'm very nervous about seeing everyone."
They will reunite at the same courthouse where they were convicted of second-degree murder nearly 30 years ago and sentenced to life in prison. They haven't seen each other in person since their father's funeral in 2004.
"I expect it to be very moving," said Lockyer, the co-founder of Innocence Canada.
Anthony Joseph Dolff
The sisters from Keeseekoose First Nation – a Saulteaux community 100 km northeast of Yorkton – claim they were wrongfully convicted of the killing of Anthony Joseph Dolff in 1993.
They said they were present when their cousin committed the crime but did not murder Dolff, a white man who farmed near Keeseekoose.
The sisters were convicted in 1994.
But recently social justice advocates, retired judges and an independent senator have been pushing for the women to be exonerated.
Dolff's family has not commented publicly on the sisters' bid to overturn their convictions but a granddaughter has regularly opposed their applications for parole.
Now they are seeking bail.
On conditions
They have applied to be released on conditions while their case is reviewed by federal prosecutors as a possible miscarriage of justice.
The Saskatchewan Crown attorney is opposed to the women's release on bail.
Kelly Kaip also has asked for a discretionary publication ban on the Nov. 24 and Nov. 25 bail proceedings in Yorkton and a sealing order on all court documents that – if approved – will prevent media from reporting on the proceedings.
The actual bail application won't be heard in Yorkton until January so media outlets, including APTN News, can argue against the publication ban and sealing order this week.
Lockyer said the sisters will be present in court because they oppose the publication ban and sealing order.
"They want publicity," he said.
Meanwhile, Lockyer said he is working with corrections officials to allow the sisters to see each other before entering the courtroom.
"I am speaking with the authorities… in hopes they will show good human judgement and allow them to reunite in a much better setting," he said in a telephone interview.