Saskatchewan government expected to oppose bail for Quewezance sisters
Odelia and Nerissa want to be released pending a review of their case by Justice Canada.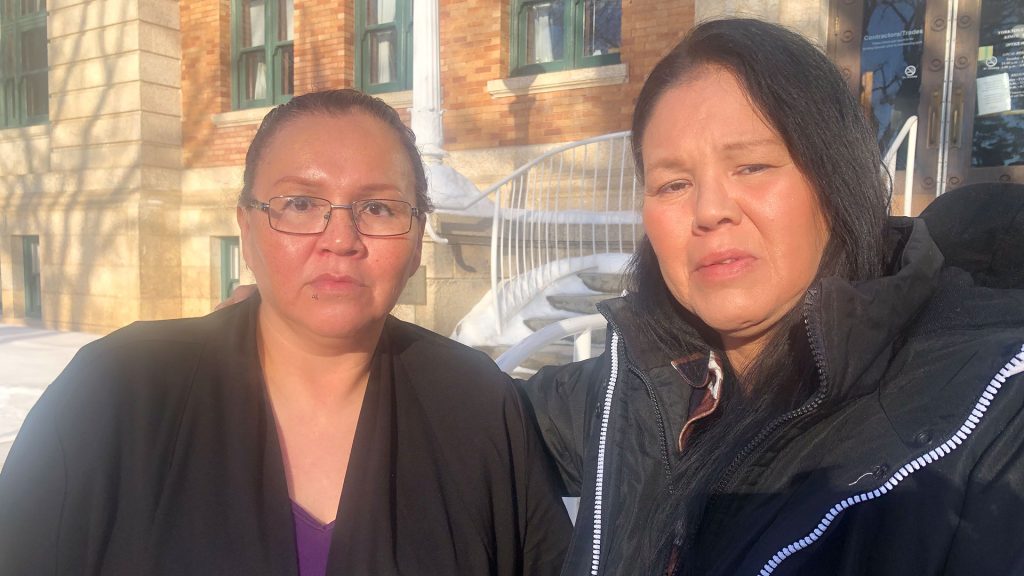 ---
Saskatchewan Justice is expected to oppose the release of two Saulteaux women on bail this week even though they've served 30 years in prison and may be victims of a miscarriage of justice.
Sisters Nerissa and Odelia Quewezance from Keeseekoose First Nation have applied to Yorkton Court of King's Bench to be free on court-ordered conditions while a federal ministerial review looks into their 1994 second-degree murder convictions.
They were present in 1993 when Kamsack-area farmer Anthony Joseph Dolff was viciously murdered by their cousin, who confessed to the crime.
The women say they did not cause Dolff's death but were found guilty at trial. They were sentenced to life in prison with no chance for parole for 10 years.
They have served 30 years to date.
Their lawyer, James Lockyer, who is with Innocence Canada, and a number of high-profile advocates say three decades is long enough. They feel the sisters' convictions should be downgraded or overturned.
But Dolff's granddaughter, whose name is redacted in Parole Board of Canada (PBC) records, is against the women being released. She has succeeded during various parole hearings in having the women barred from the Yorkton-Kamsack area, the records show.
Saskatchewan Crown attorney Kelly Kaip filed 462 pages of prison and parole records in advance of the Jan. 17-18 bail hearing. The records don't specifically explain why the Crown is opposing bail, but Lockyer has said Saskatchewan is opposed to bail and the federal review of the case.
APTN News had to fight for release of the PBC and Correctional Service of Canada (CSC) records after the Crown argued they should be withheld if the ministerial review orders a re-trial.
The judge sided with APTN.
The sisters
---
The records show Odelia, who was 21 at the time of the murder, and Nerissa, who was 19, grew up in various federal institutions in western Canada in lieu of a women's prison.
For a time, they were held in the infirmary of a men's prison and a regional psychiatric facility. They spent their days with a handful of other female Indigenous inmates punctuated by personality conflicts and interpersonal dramas.
The sisters are Indian residential school survivors and victims of childhood sexual abuse. Their mother died by suicide after which they were sexually trafficked by family members.
In prison, Odelia gave birth to three children with her long-time partner. She and her sister aced hundreds of escorted and unescorted temporary absences.
But the records show the women struggled while out on day and full parole due to the use of drugs or alcohol. That's a red flag for the CSC because it says the women were under the influence of both substances when Dolff was brutally beaten and fatally stabbed.
Nerissa, in particular, "has a lengthy history of breaches and being unlawfully at large," the records say. "File information highlights a pattern of non-compliance after achieving conditional release or community supervision, and this is often the result of a relapse."
Yet the women were assessed as low risks to escape and reoffend due to "a limited history of institutional violence."
Nerissa Quewezance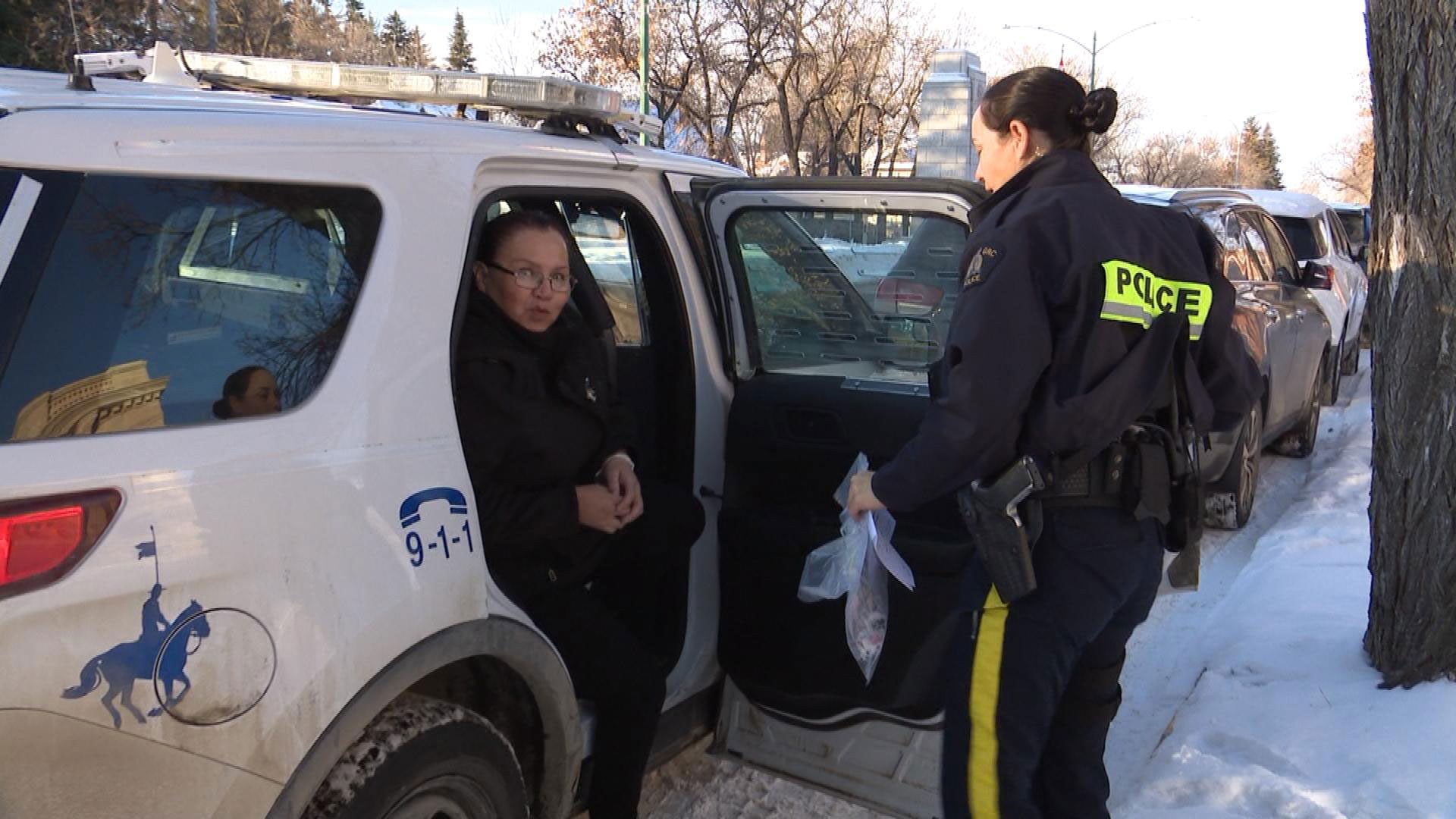 ---
Even when she was "unlawfully at large" for two years while on parole, Nerissa stayed out of trouble, notes Lockyer. She largely lived among and volunteered as a support worker with street-affected people on Vancouver's notorious Downtown Eastside.
Her freedom was cut short when she was arrested "for suspected involvement in a robbery [shoplifting]."
The sisters had a minor criminal history before being arrested and charged in Dolff's murder, the records say. Nerissa, who attempted to end her life in prison, is cited as showing "aggressive behaviour" in a later arrest when she spit on an arresting officer.
"…Her distrust of authority figures and unresolved trauma seems to continue to impede her progress," says a parole board report. "Ms. Quewezance feels that she should be granted full parole and simply be left alone as she has a legal team currently working on overturning her sentence."
Nerissa has said that supervision while on parole reminds her of rules at residential school. But parole officials say the conditions are there "for the protection of society" and she "must be able to use her skills to manage her stress" or "reach out and ask for extra assistance."
Odelia Quewezance
---
The records say that earlier in her sentence, Odelia demonstrated "high-risk behaviors" [self-harm and suicide attempts] while incarcerated, and racked up more than 50 "minor and serious" institutional charges. Despite being a "phone mom", the records note she maintained a close bond with her partner and children.
"There are no concerns with the level of support [her] family is willing to provide and she appears to be extremely close with them, despite the length of her sentence and time spent away."
The records say she didn't start facing her personal demons until 2013, when the now 51-year-old's behaviour noticeably changed.
"Historically, [Odelia] uses alcohol and drugs to cope and numb emotional pain and uncomfortable emotions…[She is now] focused solely on her healing journey and repairing her relationship with herself…" a report says.
When 70-year-old Dolff was murdered, the records say Odelia described herself as having "no respect" for herself or her body.
"You stated that your life cycle was unhealthy at the time but you didn't know better. You related that the [murder] was triggered by built-up anger and the realization that your younger sister was also about to be sexually abused."
The records say the violence erupted in Dolff's home after the four had been drinking and he accused the women and their cousin of stealing an envelope containing $700 in cash. After the murder, the report says the trio trashed the home and Odelia poured bleach over the victim.
Now, "[Odelia] has surrounded herself with positive peers and become a positive role model within the facility [and] has explored her complex trauma through programs," the records say.
This "good institutional performance", the records add, helped her net day parole.
---
Read More: 
Saulteaux woman says she was wrongfully convicted, trying to clear her name after 25 years in prison
Back to Keeseekoose: Odelia Quewezance returns to her past to chart a new future 
---
Meanwhile, 48-year-old Nerissa fought with Dolff during the crime, the records say – "and made no efforts to assist" him – but "did not stab" the victim.
"[Nerissa] accepts responsibility for her criminal behaviour and presents with remorse and victim empathy," a record continues. "[She] has an understanding of her offence cycle to include her thoughts, beliefs, emotions, warning signs and behaviour leading up to and contributing to her offending."
"While your conviction is for a very serious and violent crime," says another report in the records, "the [parole] board finds that you appear to have the skills to manage your violence and have been able to do so for a very long time."
This chronicle of successes and failures over three decades in prison, along with a preliminary determination by the federal Criminal Conviction Review Committee that "there may be a reasonable basis to conclude that a miscarriage of justice likely occurred in this matter", will help determine their fate.