Report says RCMP investigation into Amber Tuccaro's disappearance was 'wholly inadequate'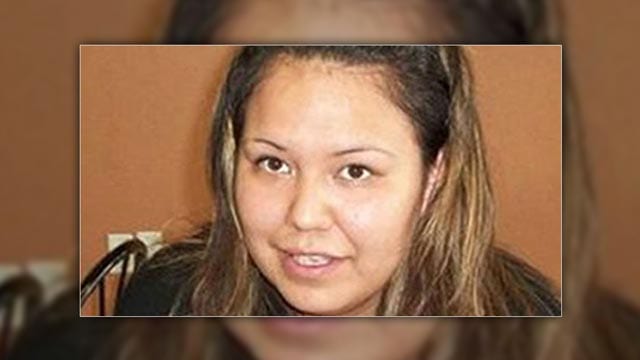 The family of Amber Tuccaro today released 10 pages of a 120-page report they received in response to their complaint to the RCMP Civilian Review and Complaints Commission.
Amber Tuccaro, a 20-year-old mother of one from the Mikisew Cree First Nation, was last seen in August 2010 after leaving a Nisku, Alta. motel room. Her skull was found two years later in rural Leduc country, 35 km south of Edmonton.
Individual officers from the Leduc RCMP detachment, whose names have been redacted, are singled out for not taking "reasonable steps to be satisfied" that Tuccaro was safe before removing her missing person's entry in the Canadian Police Information Centre (CPIC) system.
Read More:

Report of the RCMP Complaints Commission Findings
Other findings include: inaccurate information was released to the media, the RCMP investigators failed to seize Amber's suitcase from the motel where she was staying, and improperly handling evidence.
"Corporal (name redacted) mishandling of Ms. Tuccaro's suitcase and its contents resulted in members of the Leduc Detachment accidentally destroying these items," the report states.
Officers were also found to have not interviewed witnesses.
Her mother Vivian Tuccaro made the complaint to the commission on March 24, 2014. She alleged RCMP members of the Leduc detachment failed to conduct an adequate investigation into her daughter's case. Her brother Paul Tuccaro testified to that effect at the National Inquiry into Missing and Murdered Indigenous Women and Girls in November 2017.
(Vivian Tuccaro looks at the spot where her daughter Amber's remains were found)
According to the released document, the commission made 24 findings and 17 recommendations, finding that the investigation was "deficient in that various members were either not properly trained or did not adhere to their training."
It also found that the officers involved did not comply with RCMP policies, procedures and guidelines.
An allegation of "conscious racial bias" among members was found to be unsupported.
Recommendations include that officers should receive "operational guidance" and that the RCMP "report back to the Commission on the status of all recommendations made in in this report one year after the report is finalized."
A public apology to the Tuccaro family for the "mistakes made in the missing person investigation and the inadequate investigation undertaken overall by the Leduc Detachment," was also recommended.
In August of 2012, two years after she went missing, the RCMP's Project KARE investigators held a news conference and released the cell phone recording of Tuccaro and an unknown male.
Between 7:30 p.m. and 8:30 p.m. Tuccaro got into a vehicle driven by the unknown man. While she was in the vehicle someone phoned Tuccaro who was overheard asking the unknown man where they were going.
"Where are we by?" says Tuccaro.
"We're just heading south of Beaumont or north of Beaumont."
"You better not take, you better not be taking me anywhere I don't wanna go. I wanna go into the city. Okay?" she says.
She keeps asking him where they are driving to.
The man claims they're going "East to 50th St."
Then Tuccaro appears to ask what they're driving on and the man says "gravel."
The conversation ends.
The family said in a press release today they that are considering releasing the full report. A news conference with the RCMP has also been tentatively scheduled for July 25, 2019 in Edmonton, Alta.
In a written statement to APTN News, Alberta RCMP said while they "don't comment on matters of individual discipline and we can't discuss any aspect of an ongoing homicide investigation," they "accept the report's findings and are acting on recommendations to improve and monitor performance as well as strengthen accountability.
"We have already implemented many of the recommendations, and have taken steps to ensure this situation is not repeated."
APTN has also contacted the Tuccaro family for comment.
More to come.