Potlotek First Nation launches legal action to get federal government 'off our backs'
---
As the Department of Fisheries and Oceans seizes lobster traps, the Potlotek First Nation is turning to the courts in an effort to stop the federal government from hindering its moderate livelihood fishery.
"We are filing for a declaration that the Fisheries Act and Regulations are invalid as against authorized Mi'kmaw harvesters who are in compliance with our community's Livelihood Plan," said Potlotek First Nation Chief Wilbert Marshall, in a statement released May 10.
"DFO continues to put limitations on our livelihood fishery, when they have no justification or position to."
Hours after the court documents were filed on Monday, 28 Mi'kmaw lobster traps disappeared off the southeast coast of Cape Breton.
Marshall said eventually, this kind of action will stop.
"Hopefully this will keep them off our backs and let our guys fish and  women also, fishing out there to just make a living, honest living," said Marshall.
The Mi'kmaq Nation has a right to fish based on treaties signed with the Crown from the 1700s that says in part that the Mi'kmaw "shall not be hindered from, but have free liberty of Hunting & Fishing as usual."
In 1999, the Supreme Court of Canada upheld this right in what is commonly known as the Marshall Decision. The court also coined the phrase "moderate livelihood."
The document filed against the Attorney General of Canada, seeks a declaration that the Fisheries Act regulations infringe on the Mi'kmaq's treaty right to fish and DFO should stop enforcing it.
"We're not going to stop, we're going to be in the water, but we're not backing down, we're going to keep fishing," said Marshall. "We're going to be right behind our community and they are totally infringing on our rights."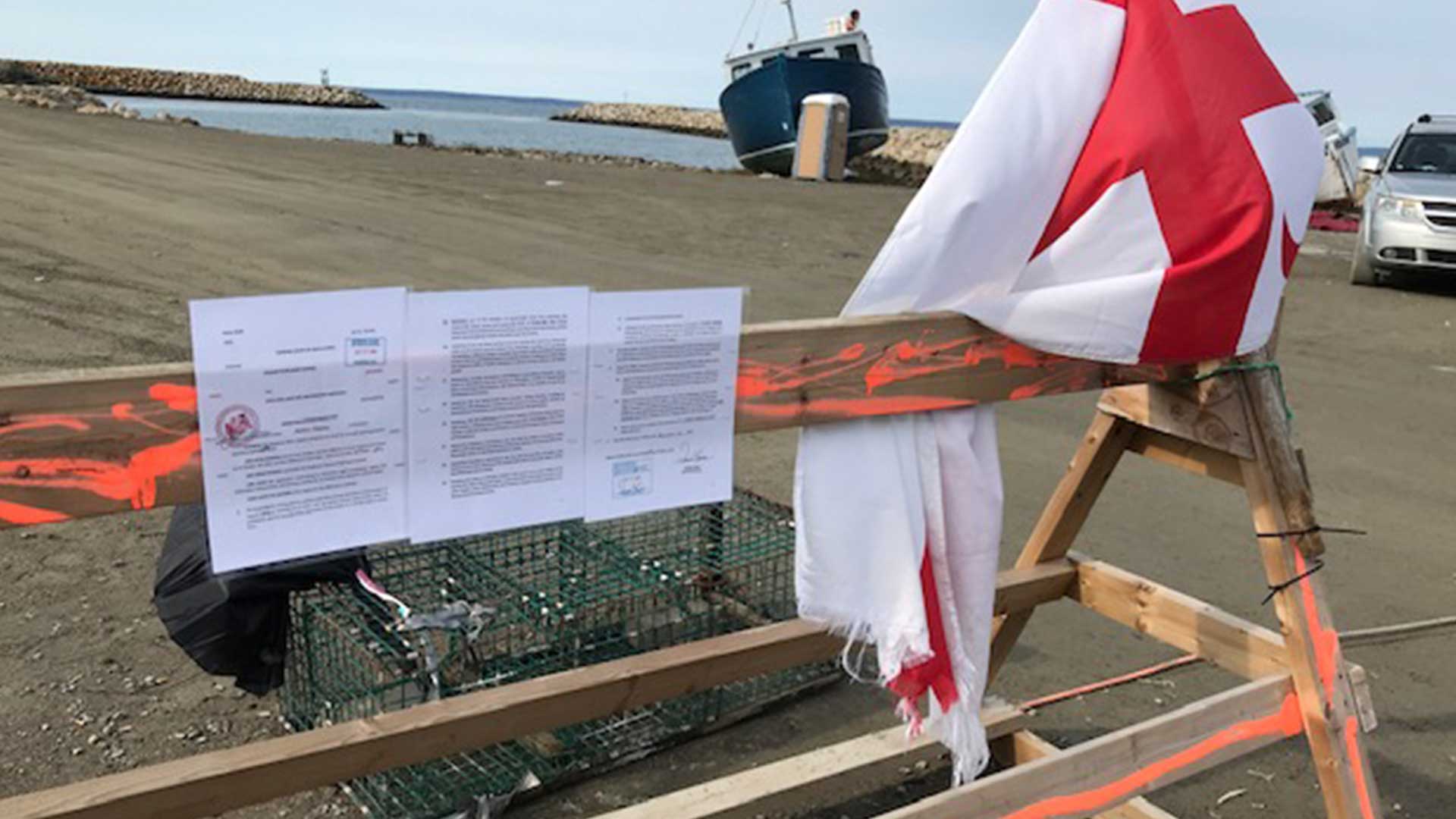 ---
Last month DFO seized 37 lobster traps hours after they were dropped.
DFO wouldn't comment on the legal action.
"We are aware of Potlotek First Nation's filing, and we will take the necessary time to review it and determine next steps.  Our goal is always to work in partnership, nation-to-nation, to resolve issues," said a spokesperson for Minister Bernadette Jordan in an email.
Recently, the United Nations sent a notice from its Committee on the Elimination of Racial Discrimination asking the federal government to respond to allegations it failed to take action to threats of violence and racism against Mi'kmaw fishers during the fall lobster harvest and to report on the progress made of the investigations looking into what happened.
The April 30 letter sent to Leslie Norton, Canada's permanent representative to the U.N., to respond to complaints by Sipekne'katik First Nation by July 14.
"The Committee is concerned about allegations of lack of response by the State Party authorities to prevent and to investigate the allegations of racist hate speech and incitement of violence online as well as acts of violence and intimidation against Mi'kmaw peoples by private actors," the letter says.
"In case the above allegations would be corroborated, the Committee is concerned that further acts of racist violence and intolerance could exacerbate the hostility and lead to the loss of human lives."
Canada responded by saying that it does take action for protect Mi'kmaw fishers and that it will contact the committee.