Ottawa won't end on-reserve water advisories until at least 2023, long term solutions coming later
'This is an unacceptable failure': MPs grill Indigenous Services top bureaucrat on when communities will have clean water for good
---
Indigenous Services Canada doesn't expect to resolve all long-term drinking water advisories on reserves until at least 2023 — and may not have long-term solutions in place until 2026 — according to an action plan provided to the House public accounts committee.
The plan, which was obtained by APTN News, lays out the department's response to a Feb. 25 auditor general report on Ottawa's failure to supply First Nations communities with potable water.
Christiane Fox, deputy minister of Indigenous Services, declined to provide the committee with a firm deadline during her testimony on Thursday.
"There's 33 communities that still have 52 long-term drinking water advisories, so we're going to continue to work very closely with them," said Fox.
"I can tell you we that remain committed to it. I can tell you that we've got an action plan for each of the 33 communities, but it would be premature for me to put a timeframe on this."
This answer did not sit will the members of Parliament asking questions. They noted that the department supplied its action plan only an hour prior to the hearing, leaving little time to analyze it.
---
"I'm concerned, and I understand your intentions are good," replied Conservative MP Philip Lawrence. "But words like commitment, engagement and investment don't cut it for people who, right now, cannot get clean water. We need commitments in terms of times and deadlines."
The opposition parties were united in pressing Fox to explain how the Liberals will deliver a key 2015 campaign pledge to supply reserves with clean water. The Liberals admitted late last year they would not meet a self-imposed deadline of March 31, 2021.
Niki Ashton, NDP MP for northern Manitoba, also called for more transparency. She named a half dozen First Nations in her riding who are struggling with water, housing and infrastructure crises.
"The briefing note, sent quite late this morning, mentioned that you believe that long-term solutions for some communities won't be in place till at least 2025," said Ashton.
"This is an unacceptable failure by Indigenous Services Canada and this Liberal government."
Department responds to AG recommendations
The briefing note lists key new money, estimated completion dates, expected final outcomes and new policy objectives.
It contains four sets of tables with each set corresponding to one of auditor general Karen Hogan's recommendations.
First, Hogan recommended Indigenous Services work harder to eliminate these advisories and prevent news ones from happening.
The department replied by listing hundreds of millions of dollars Ottawa has set aside for alleviating remaining water advisories.
However, the plan said this isn't expected to be completed until 2023-2024 depending on what progress can be made amid the COVID-19 pandemic.
Similarly, Hogan's report found that Ottawa relied on interim measures to lift water advisories when, in many cases, long-term solutions were far off.
Indigenous Services responded that it doesn't expect to have long-term solutions in place until March 2026, adding that it will keep trying to secure adequate cash.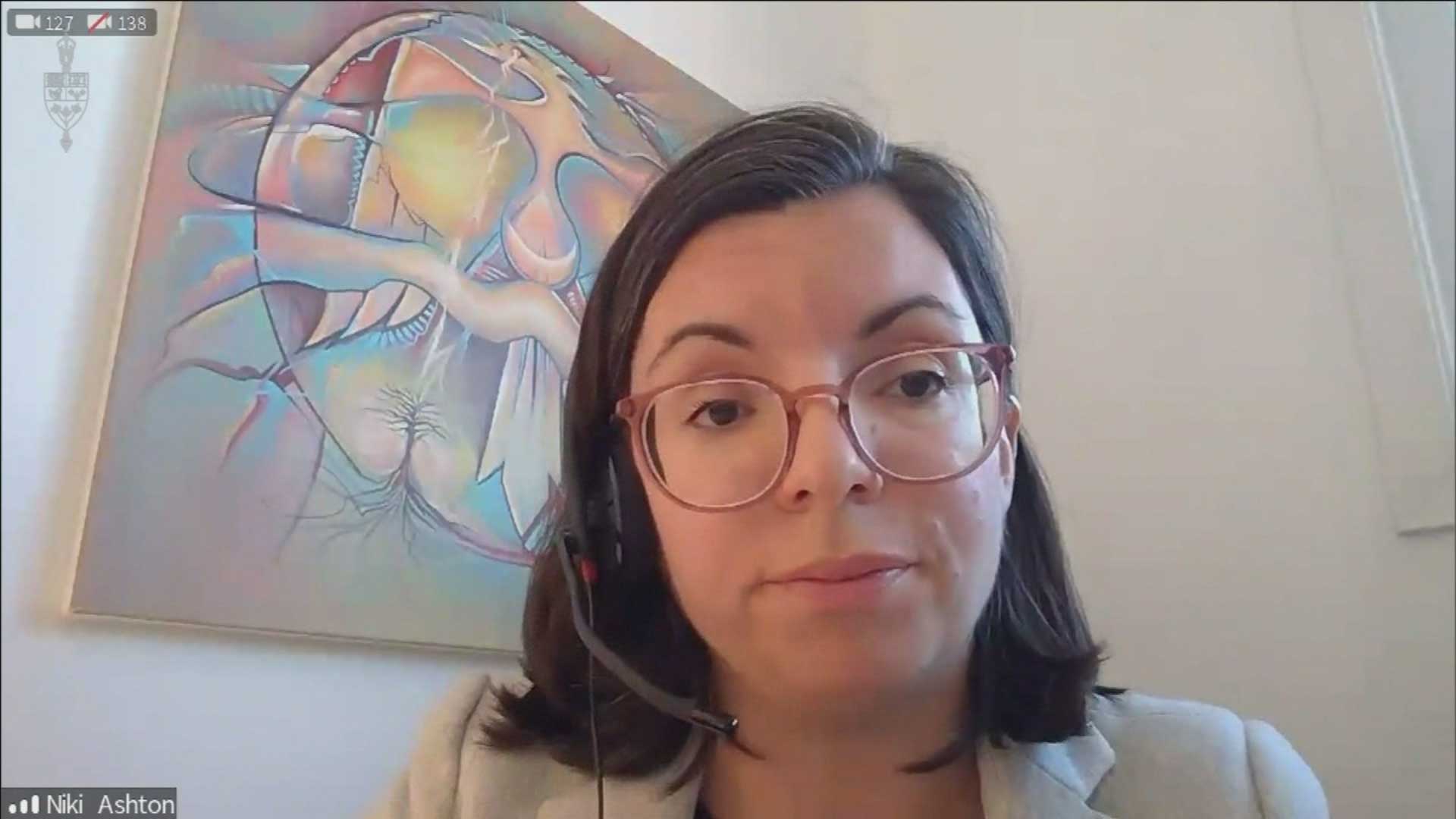 ---
"The department will continue to work with central agencies to ensure that long-term stable funding is available to commit toward these projects and to address the long-term needs of communities," the document said.
The central agencies — the Treasury Board Secretariat, Finance Canada and the Privy Council Office — control the federal purse strings. The Indigenous departments asked for and received a combined $18 billion from the 2021 budget.
Hogan also called on Ottawa to identify and address underlying deficiencies to prevent advisories from occurring.
She noted that Indigenous Services' funding formula for operations and maintenance, or O&M, was decades out of date and only supplied 80 per cent of the required cash — often leaving First Nations scrounging for the remainder.
The department replied that it spent $140 million on a one-time top up last fall to bring O&M funding to 100 per cent.
"ISC will develop a new O&M funding methodology to better reflect actual O&M costs and support the ability to implement a new O&M policy," said the document.
Department pledges "best efforts" for new legislation
Policy was the last key recommendation. Hogan recommended Ottawa consult with First Nations to develop and implement a new clean water regulatory regime.
Indigenous Services said it plans to support an engagement process that is currently being led by the Assembly of First Nations. The department said round one of engagements wrapped up last month with engagement expected to continue this year.
"Once new legislation is passed, regulations can be developed," said the plan — though it stopped short of promising to actually deliver this bill.
"Best efforts will be made to introduce new legislation that will support safe drinking water in First Nations communities, and that will be supported by First Nations," said the document in the box listing the department's expected final outcome.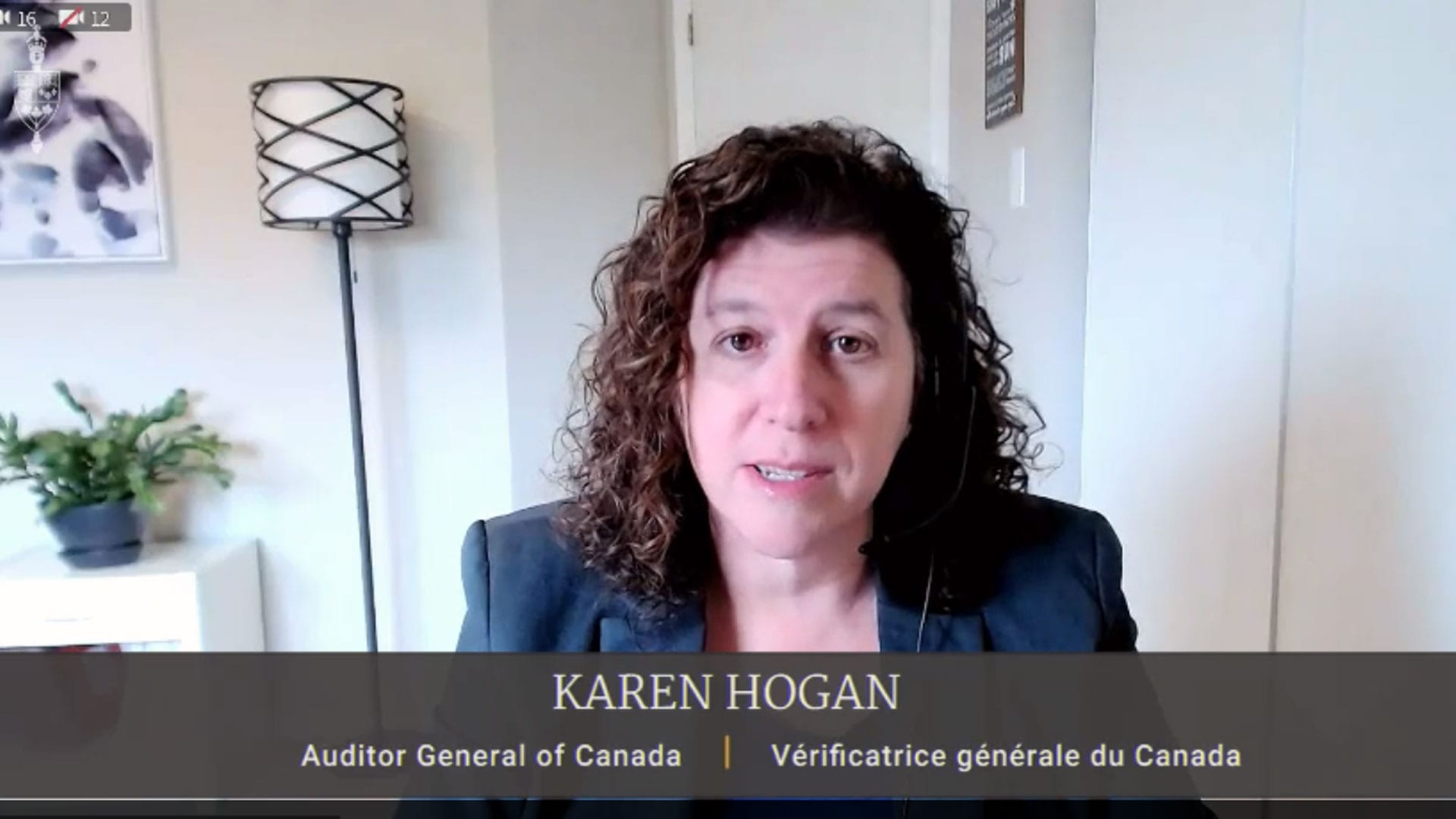 ---
MPs also noted Hogan's water report contained the strongest language of all her year-end audits. She reiterated that assessment in her committee testimony.
"I'm disheartened for First Nations communities because so many of us across the country take for granted that when this meeting's over we're going to walk over to the tap and pour ourselves a glass of water," said Hogan. "So many communities can't do that, and that's really what saddens me about all of this."
Committee also noted with concern that previous auditors general found similar problems dating back to 2005.
Lawrence pointed out that Indigenous Services assessed 43 per cent of water systems as either high or medium risk in 2015.
Hogan confirmed that, five years later, she also found 43 per cent of systems were medium or high risk, which could mean maintenance or other important operational matters weren't being addressed.
There were 105 long-term advisories in place when the Liberals assumed power in 2015.
New ones have been added and 106 have been lifted since then, according to the government.
Read the action plan here: