Ottawa facing mounting pressure to protect inmates in minister's absence
Over 30 per cent of tests administered in federal prisons have come back positive.
---
Now facing two lawsuits alleging it failed to protect federal prisoners from COVID-19, activists, academics, lawyers and Canada's prison watchdog are all pressuring Ottawa to start depopulating federal penitentiaries and address its alleged mishandling of the coronavirus pandemic in those institutions.
In conjunction with five human rights organizations, Sean Johnston claims the Correctional Service of Canada (CSC) failed to ensure a healthy prison environment and employed "grossly inadequate" physical distancing measures that put inmates at greater risk of contracting COVID-19.
Johnston is serving a life sentence in Ontario's medium security Warkworth Institution. The lawsuit claims he has diabetes, heart problems, asthma, sleep apnea, experiences blood clots, post traumatic stress disorder (PTSD) and uses a medical machine for his asthma which could increase the spread of COVID-19.
Joelle Beaulieu is an Ojibwe woman who alleges she was at the centre of an outbreak in Joliette Women's Institution northeast of Montreal, according to a class-action lawsuit filed against Canada in Quebec Superior Court in late April. A statement of defence has not been filed and the allegations have not been tested in court.
"This shouldn't be happening," says Justin Piché, an associate professor in criminology at the University of Ottawa who calls Canada's handling of the pandemic behind bars an "unmitigated disaster."
"What's happening behind bars right now is an emergency and requires action. If the government fails to act they're going to end up in court and they're going to lose," he says. "They're violating people's charter rights. I'm pretty confident they're going to pay one way or another, so they might as well stop the damage first."
But the minister responsible for Canada's prisons has largely been absent for the past two weeks other than answering questions on gun control during the special committee on COVID-19. His perceived absence even spawned a "Where is Bill Blair?" protest in Toronto and Ottawa.
Since the beginning of May, APTN News has requested multiple interviews with Minister of Public Safety Bill Blair. None were granted.
An interview request with CSC Commissioner Anne Kelly was declined. APTN also requested the number of inmates who have so far been released due to COVID-19 and neither the minister's office nor CSC answered the question.
In an emailed statement, Blair's office says there have been fewer admissions to federal correctional institutions since the pandemic began in March.
Mary-Liz Power, press secretary for the minister, writes that CSC is supporting a streamlined parole review process to "expeditiously" release non-violent and lower-risk inmates to help curb the spread.
But Piché rejects this explanation and attributes the decrease in prison population to nation-wide emergency lockdown measures that have forced courthouses to slow down or completely grind to a halt.
"There's fewer people either on bail or in pre-trial detention centres that are seeing the conclusion of their trials and being sentenced to federal terms of imprisonment right now, so there's fewer people coming into the system, for one," he says.
On May 5, Blair told a press conference that hundreds of inmates had been released early into the community because of COVID-19, but Piché doubts this explanation as well.
"The releases that are happening are people, according to the data that's been released, that would've already been released anyway through Parole Board of Canada (PBC) hearings," he says.
"So, outside of cases like Derrick Snow, there have been very, very few releases specifically related to COVID-19."
Snow, a federal inmate with severe health problems, took CSC to court to seek release after he contracted the novel coronavirus in prison – which was granted.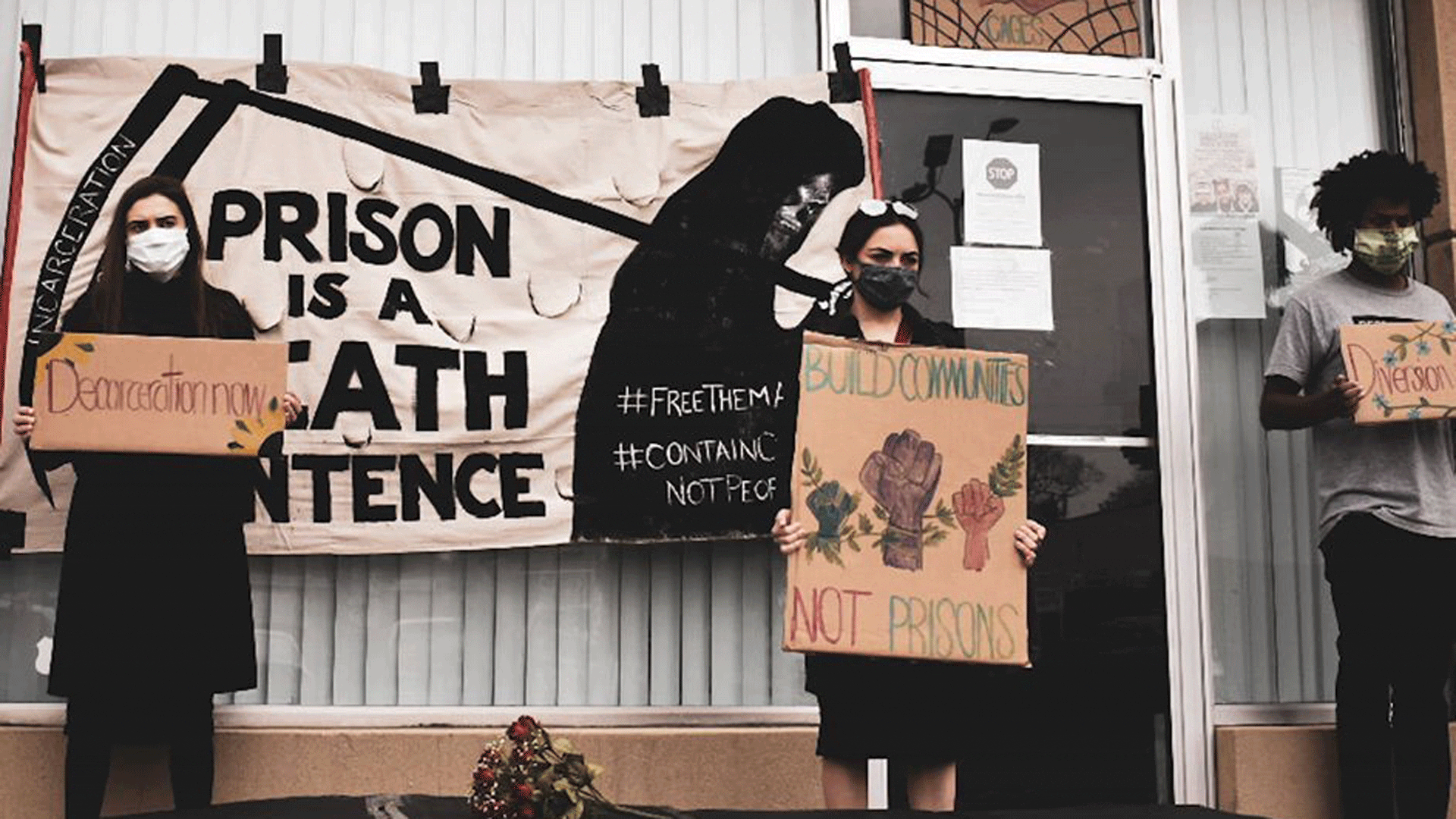 ---
Read more:
Ojibwe 'patient zero' in Quebec prison files class action against Canada
Canada's prison watchdog calls out prison officials over handling of COVID-19
Both Piché and the Johnston lawsuit point to depopulation rates in provincial jails as an example that decarceration works when governments take initiative to provide proper community support. He says Saskatchewan, Ontario and Manitoba have all reduced their inmate population by between 25 and 30 per cent. Ontario achieved the drop in just over a month, the lawsuit claims.
Provincially-run jails are also known as remand centres or detention centres and incarcerate people serving sentences of two years less a day. Sentences longer than that are served in federal prisons.
The issue is a pressing one for First Nations, Inuit and Metis inmates – who make up a disproportionally large percentage of the population in penitentiaries.
Vicki Chartrand, associate professor and department chair in sociology at Bishop's University, explains the high rate of Indigenous incarceration as a by-product of the overall colonial experience.
Her research tracks the history of Indigenous incarceration in federal institutions, the rate of which she says started climbing in the 1960s as strict policies of assimilation and segregation began receding.
"Then we start to see the prison take over for where the Indian Agent started to absolve," she says.
"The tropes changed from savage and no longer civil to criminal, and the justice system started to focus on all the kinds of activities and behaviours that were a direct result of colonialism: the impacts of significant violent dispossession, poverty and trauma, high drinking, substance use, street violence, homelessness, vagrancy."
Chartrand adds that this is ongoing and not in the past. She says Indigenous peoples are categorically assessed to be higher-risk and so less likely to be paroled.
"It's no surprise that Corrections is not looking at any forms of expedited release particularly as impacting Indigenous peoples."
As of this posting, CSC reports that 356 people have tested positive for COVID-19 in their facilities out of 1,056 tests administered, with 127 of those active. Two people have died and 125 correctional employees have contracted the virus.
The vast majority of cases are connected to outbreaks in two facilities in Quebec and one in British Columbia.