Ottawa delivers action plan in response to MMIWG inquiry, but implementation plan won't come out until the fall
Much-anticipated action plan lays out short-term priorities but includes no expected costs or completion dates
---
A year after it was due and two years after the final report, the federal government is set to table its long-awaited action plan in response to the findings of the missing and murdered Indigenous women and girls (MMIWG) national inquiry.
The plan will be titled 2021 Missing and Murdered Indigenous Women, Girls, and 2SLGBTQQIA+ People National Action Plan, according to an advance copy obtained by APTN News.*
The action plan does not include anticipated costs, expected key outcomes or completion dates. Instead, it promises to deliver all this in an "implementation plan" that's labeled as the "next step" and expected to be done in fall 2021.
"An in-depth implementation plan for the National Action Plan will be developed with more specific information on the short-term priorities, as well as the identification of medium- and long-term priorities," said the plan. "In addition, it will include funding, timelines and who is responsible for implementation."
The 113-page document is intended to be the "first step" that "lays a strong foundation but is evergreen and adaptable so that changing needs can be incorporated when developing and implementing the path forward."
It describes guiding principles, visions, goals and short-term priorities. It includes additional action plans and strategies submitted by survivors, families, partner organizations, provinces and territories.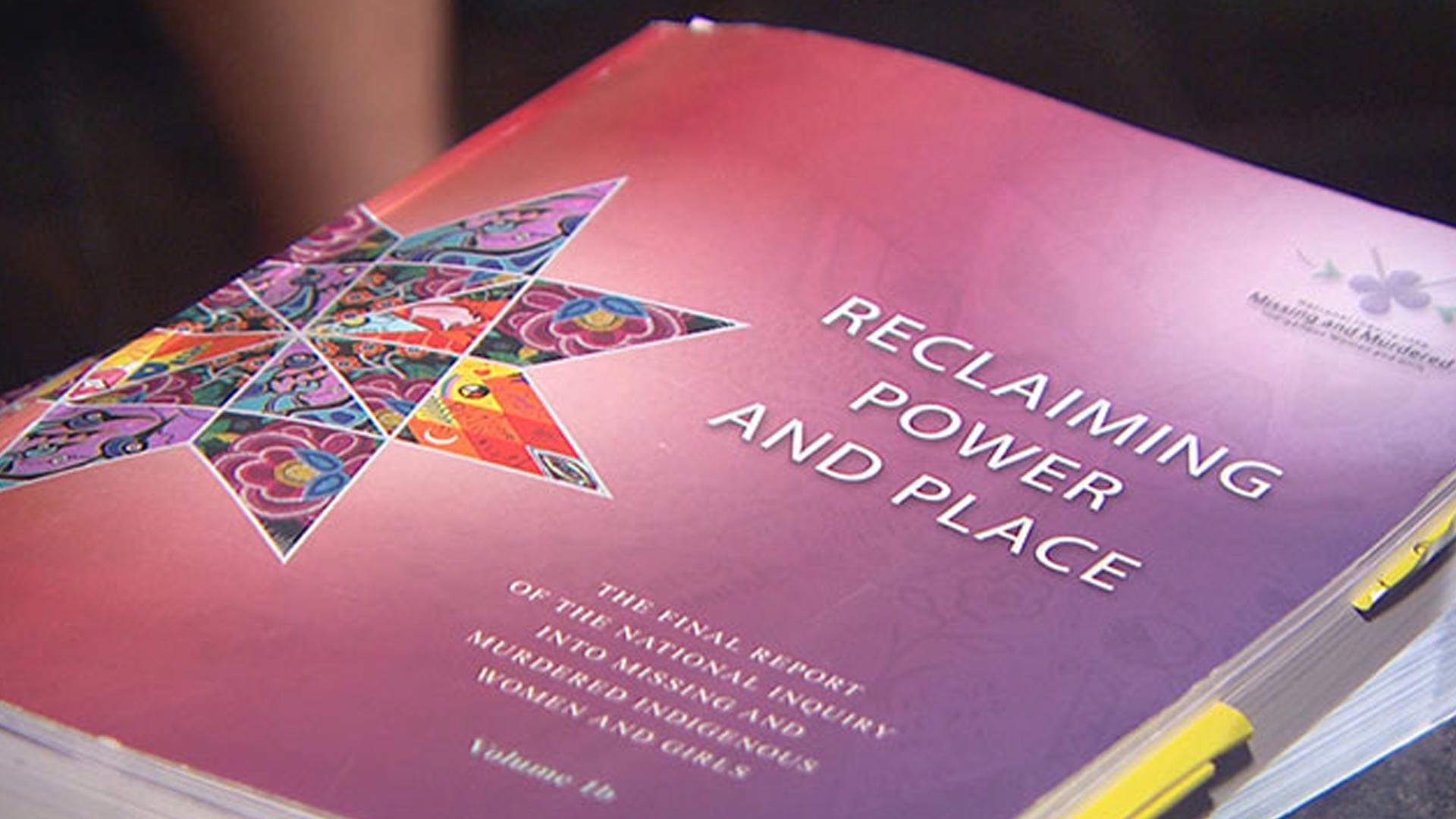 ---
"The efforts to end the genocide, to repair the harm caused and heal individually and collectively, must now match, and exceed, the intentions and actions that fueled the genocide," said the National Family and Survivors Circle in its submission.
The crux of the plan is what it calls "common short-term priorities," which all the contributing partners support. The short-term priorities are set out in a chart and focus on what can be started within one to three years at minimum.
The action plan was assembled by a core working group consisting of at least 15 individuals representing several national Indigenous organizations, grassroots organizations and provincial and territorial government departments.
It was helmed at the federal level by deputy minister Gina Wilson, a Kitigan Zibi member and top bureaucrat at the Heritage Department.
Valerie Royale, deputy minister of Yukon's women's directorate, co-chaired on the provincial and territorial side.
"Even though the National Action Plan has been co-developed, the distinct plans or strategies were developed by the National Family and Survivors Circle, individual Contributing Partners and the provinces/territories," explained the core working group in its introduction.
"Further, Core Working Group members may or may not concur with Contributing Partners' plans or strategies in part or in whole."
The action plan includes a section each contributed by survivors and families, First Nations, Inuit, Métis, 2SLGBTQQIA+ people, urban Indigenous folks, Congress of Aboriginal Peoples constituents and finally the federal government.
This is then followed by a section contributed by each of the provinces and territories. Each section is thus different and contains a slightly different strategy.
Finally, the action plan lists seven immediate actions that federal, provincial and Indigenous governments propose to take over the next year. These are:
Immediate Support Services for Survivors and Family Members

Continued Involvement of Survivors and Family Members in the Implementation of the National Action Plan

Create an Oversight Body

Public Awareness and Training

Immediate Development of an Implementation Plan

Missing and Murdered Indigenous Women and Girls Federal-Provincial/ Territorial Table

Create Accountability Mechanisms for the Reporting on the 231 Calls for Justice and the 62 Calls for Miskotahâ
In order to monitor and report on progress, the core working group created a sub-working group that drew up a preliminary strategy that aims to promote and preserve Indigenous data sovereignty.
"This Data Strategy is presented as a preliminary step in understanding long-term progress that must ultimately occur in partnership with Indigenous Peoples and include monitoring within a much broader lens," said the action plan. "This work is still in early stages."
There are no specific cost estimates, but the section contributed by the feds said this year's budget proposed to spend $2.2 billion over five years to respond to the inquiry's findings.
The bulk of cash was earmarked for "human security and safety" — things like policing reform and community wellness initiatives — which Ottawa pledged $861 million for.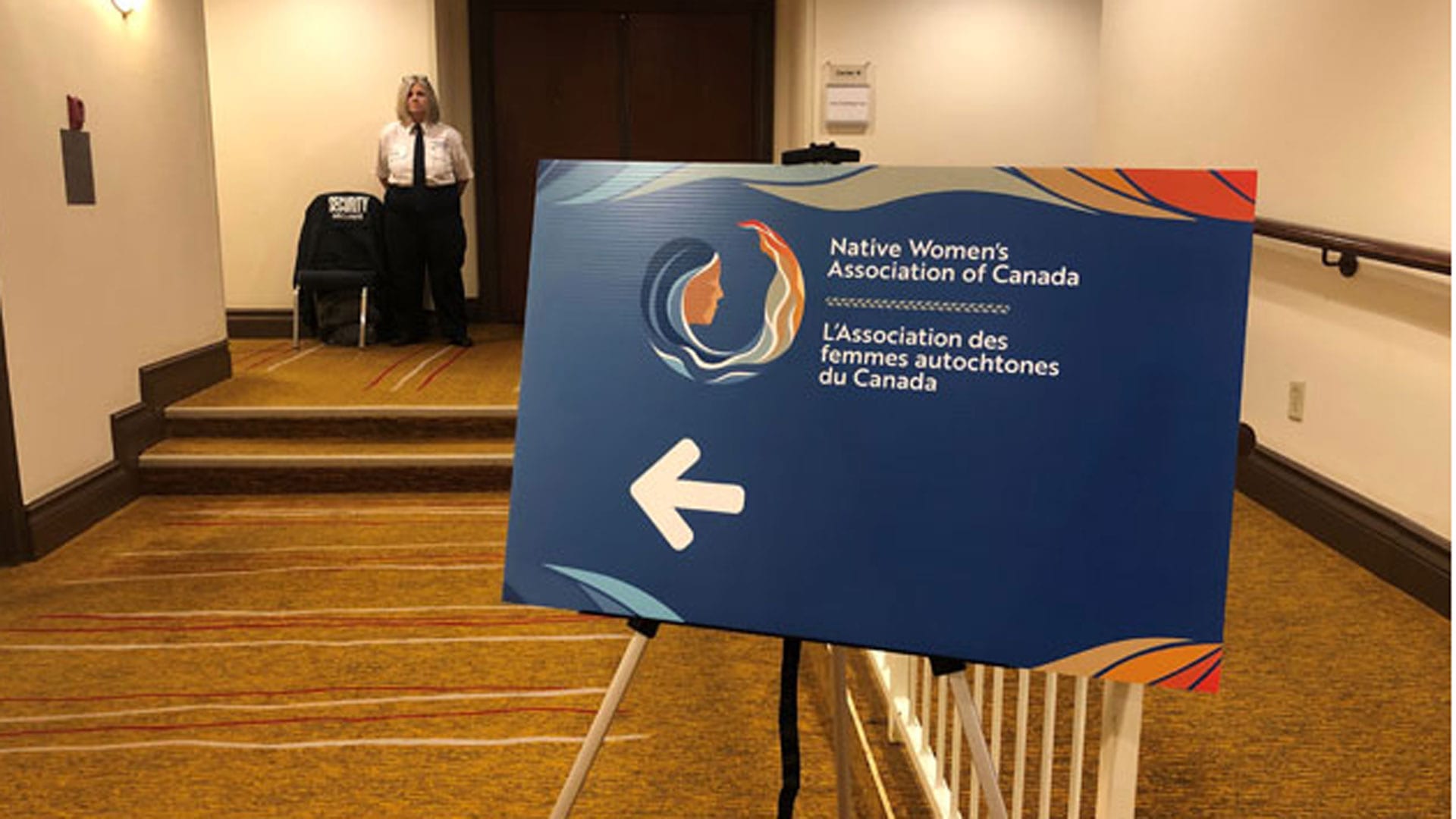 ---
The action plan comes following harsh criticism from the Native Women's Association of Canada (NWAC), which walked away this week saying the process was dysfunctional, toxic, fundamentally flawed and marred by lateral violence and hostility.
"That hostility eventually reached levels that forced NWAC to walk away from the process," explained the organization in a release.
"The days of aspirational documents, and plans to create a plan, have come and gone," added NWAC president Lorraine Whitman. "It is time to put the Calls for Justice into effect."
The lack of NWAC's endorsement is a notable omission, as the organization was largely responsible for bringing the issues around MMIWG to the forefront of national consciousness through the sisters in spirit movement.
The organization opted to release its own plan, titled Our Calls, Our Actions, which it said would cost $30 million annually to implement.
The core of NWAC's plan would be "resiliency shelters" that provide holistic, land-based, elder-led healing. The organization said it lost trust in Ottawa but supports the other partners.
Tabled on this day two years ago, the final report of the MMIWG national inquiry concluded past and present policies, acts and omissions by the Canadian government amount to a "race-based genocide" against Indigenous Peoples that especially harms women, girls and gender-diverse people.
According to the final report, Indigenous women and girls are 12 times more likely to be murdered or go missing than non-Indigenous women — a number that rises for Indigenous women in the North.
The exact number of missing and murdered Indigenous women and girls in Canada is currently unknown, as thousands of deaths and disappearances have gone unreported, the inquiry said.
Watch Jamie Pashagumskum's story:
For immediate emotional assistance, call: 1-844-413-6649. This is a national, toll-free 24/7 crisis call line providing support for anyone who requires emotional assistance related to missing and murdered Indigenous women and girls.
---
*Editor's note: APTN obtained a copy of the action plan in advance but opted not to publish until its formal release