Ottawa announces $600,000 for Indigenous land guardians
"We are seeing the impacts of climate change"
---
The Minister of Environment and Climate Change announced $600,000 Tuesday for 10 first Nations communities to support the Indigenous Guardians Pilot program that was initiated in 2017.
"As we all know our natural environment is not in great shape we are seeing declines in biodiversity in Canada and around the world," said Environment Minister Jonathan Wilkinson.
Out of 100 proposals this year, 10 submissions were selected.
Wilkinson said it's a very competitive process and there are many Indigenous communities across the country that are very interested in finding ways to participate.
Wilkinson said one of the First Nations groups is the Kluane First Nation Guardian Program in the Yukon who will be assessing moose and caribou populations.
"I have been told by many Indigenous leaders that this would seem as a very positive step forward with respect to both reconciliation but also with respect to a shared sense of responsibility for protecting and enhancing our natural environment and I'm very proud to be part of it," Wilkinson said.
The fairly new program was developed through consultation with Indigenous communities for the protection of ecosystems.
It helps monitoring with respect to changes in the environment and the money will mostly go to pay the salaries of Indigenous land guardians and land based activities.
Valérie Courtois is the director of the Indigenous Leadership Initiative.
She said they are pleased to see supports for new Guardians programs.
"It means more Guardians will be shaping the future of their nations, and more lands and waters will be managed for the benefit of all," Courtois told APTN News in a statement.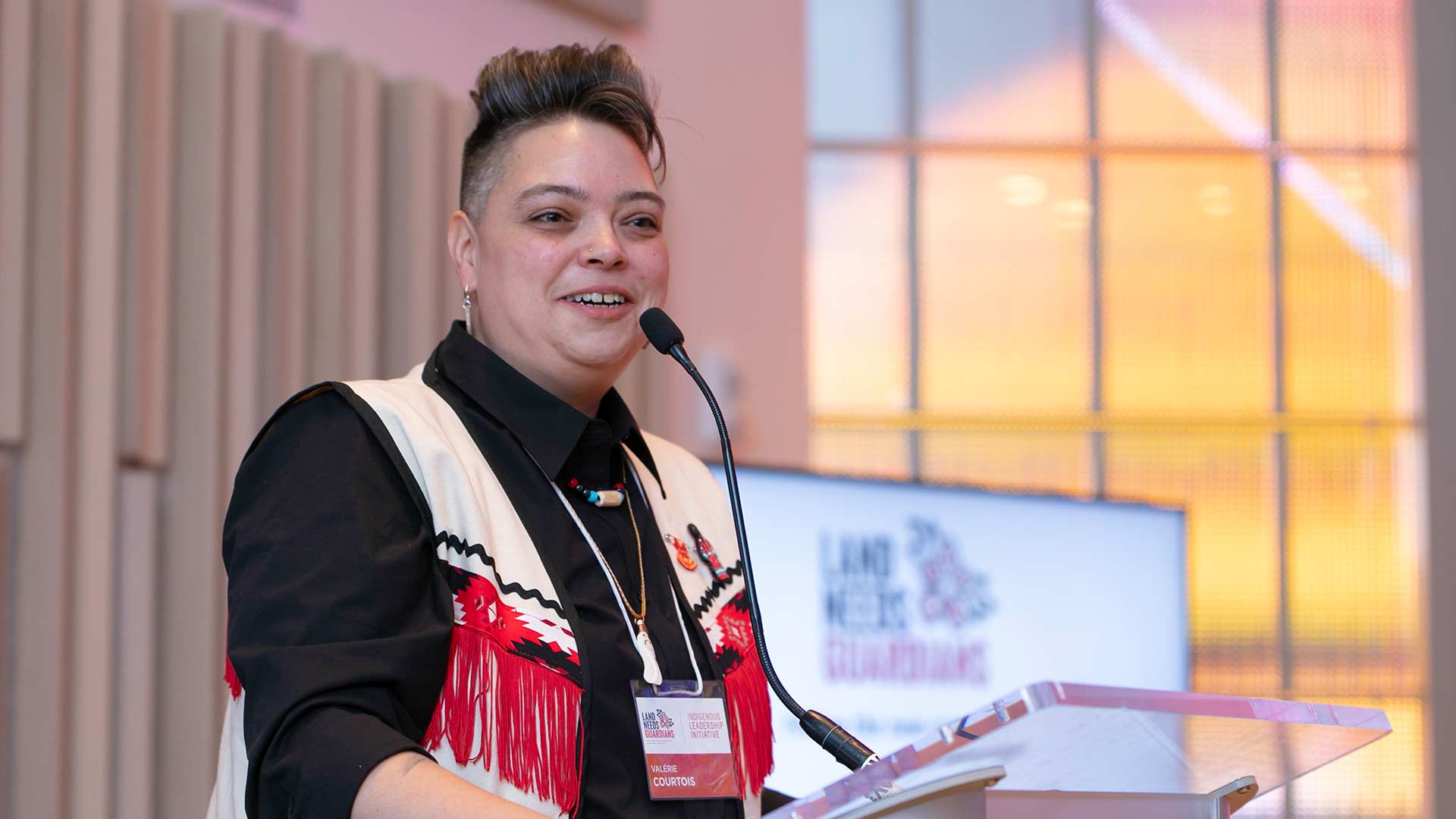 Wilkinson said the Indigenous Guardians program is especially important these days.
"We are seeing habitat that is being destroyed. We are seeing the impacts of climate change," Wilkinson said.
"There are no groups who are better equipped to help us to ensure that we are monitoring and understanding what is happening with our natural environment then Indigenous peoples who for generations and generations have taken it upon themselves to be their protectors."
The land guardians are the "eyes and ears on the ground" and the money is expected to generate both seasonal and full-time job opportunities with a focus on youth employment.
The next round of submissions for the Indigenous Guardians Pilot Program is scheduled for September.