One year after 2020 Arctic Winter Games cancellation, athletes still eager to compete
---
At this time last year, Emma Tom Tom, a 19-year-old Selkirk First Nation athlete and archer, would have been hard at work training for the 2020 Arctic Winter Games (AWG) in Whitehorse.
The 2020 games would have been the first year archery was included – something Tom Tom was looking forward to.
"I was planning to go to Whitehorse to compete for archery though I was an alternate," Tom Tom told APTN News.
The AWG are held every two years and are a popular sport competition for Northern and Arctic athletes. Many AWG sporting events are unique to Northern culture such as dog mushing, the Alaskan high kick and Dene games like the finger pull.
The AWG also promotes cultural exchanges with events like Inuit throat-singing and Dene drumming, and athletes are encouraged to meet other Northern competitors.
Tom Tom says she was looking forward to meeting up with friends but her plans were thwarted by COVID-19.
Due to the onset of the pandemic, the 2020 AWG were cancelled on March 7, 2020.
The event was scheduled to run from March 15 to 20.
Tom Tom recalls she was upset when she heard the news.
"To hear that my first ever Arctic Winter Games were cancelled, it was a bummer for me," she says.
Tom Tom, who now attends Lethbridge College's renewable resources management program in Lethbridge, Alta., says the pandemic also kept her off the shooting range for much of last year.
"It got harder to find space to practise and I had to stop shooting for a bit. It was difficult finding a space to shoot that was at least 18 metres."
Tom Tom says she's focused on her studies for now, though she hasn't given up on the idea of competing.
"I went from being angry and upset to…working harder and practising more and looking forward to the future competitions I could be competing in," she says.
Last year, APTN caught up with Kuduat Shorty-Henyu, who has Talthan and Tlinigt ancestry, as he was training to compete in all 10 male open sports.
Shorty-Henyu was planning for the 2020 games to be his last competition as an athlete. He was supposed to start coaching Arctic Sports this year, which has now been put on hold.
"I was putting in a lot of work. I wanted this one to be my send-off," he says.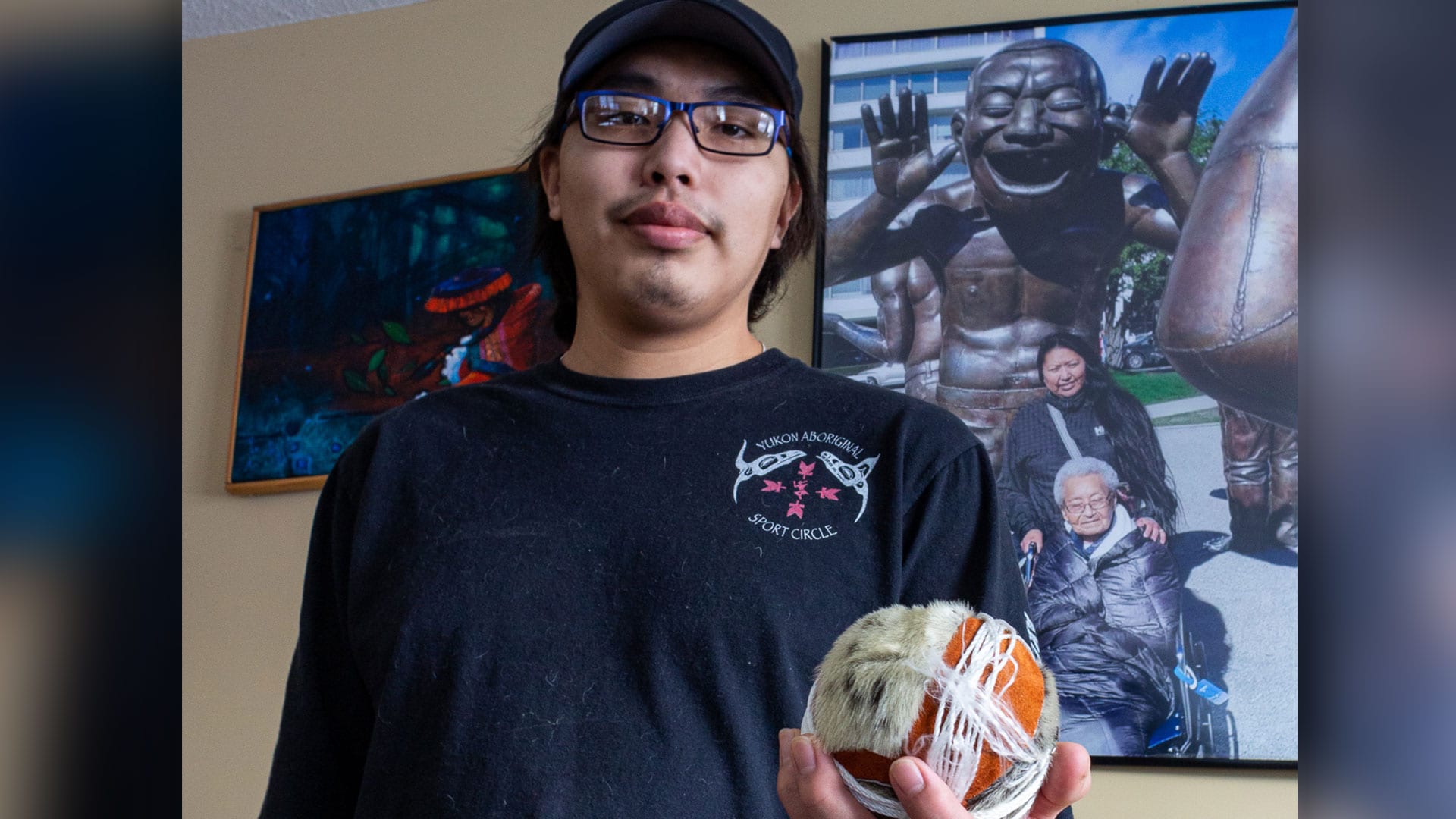 ---
One year later, the 23-year-old says the cancellation was a big blow for young Northern athletes like himself as larger-scale events like the AWG don't happen often in Northern communities like Whitehorse.
"These sport games are stepping stones not only for First Nations athletes, but every athlete out there. Right now, I guess it's for the best, but then again it's more restless athletes," he says.
In the past year, Shorty-Henyu attended college in Juneau, Alaska, to learn different languages including Tlingit. He's since taken a few semesters off, and plans to compete in the 2026 AWG if they're held in Russia.
Though he misses competing, Shorty-Henyu says there has been some positives that's come out of the pandemic.
"I've done more training in Juneau than I ever did (in the Yukon) because the games aren't happening for awhile," he says.
Adding to the disappointment, next year's AWG in Wood Buffalo, Alta., have been postponed until further notice.
"Initially I was gutted and just disappointed for the kids," says Eric Porter, an Arctic Sports Instructor for Yukon Aboriginal Sports Circle.
Porter says is the 2022 AWG are cancelled, it could mean four or more years of no major sporting competitions for some young Northern athletes.
"Some of our athletes who are 13 or 14, they might not get to compete until their 17 now. Those are really detrimental developmental years you're missing out on competitions," he says.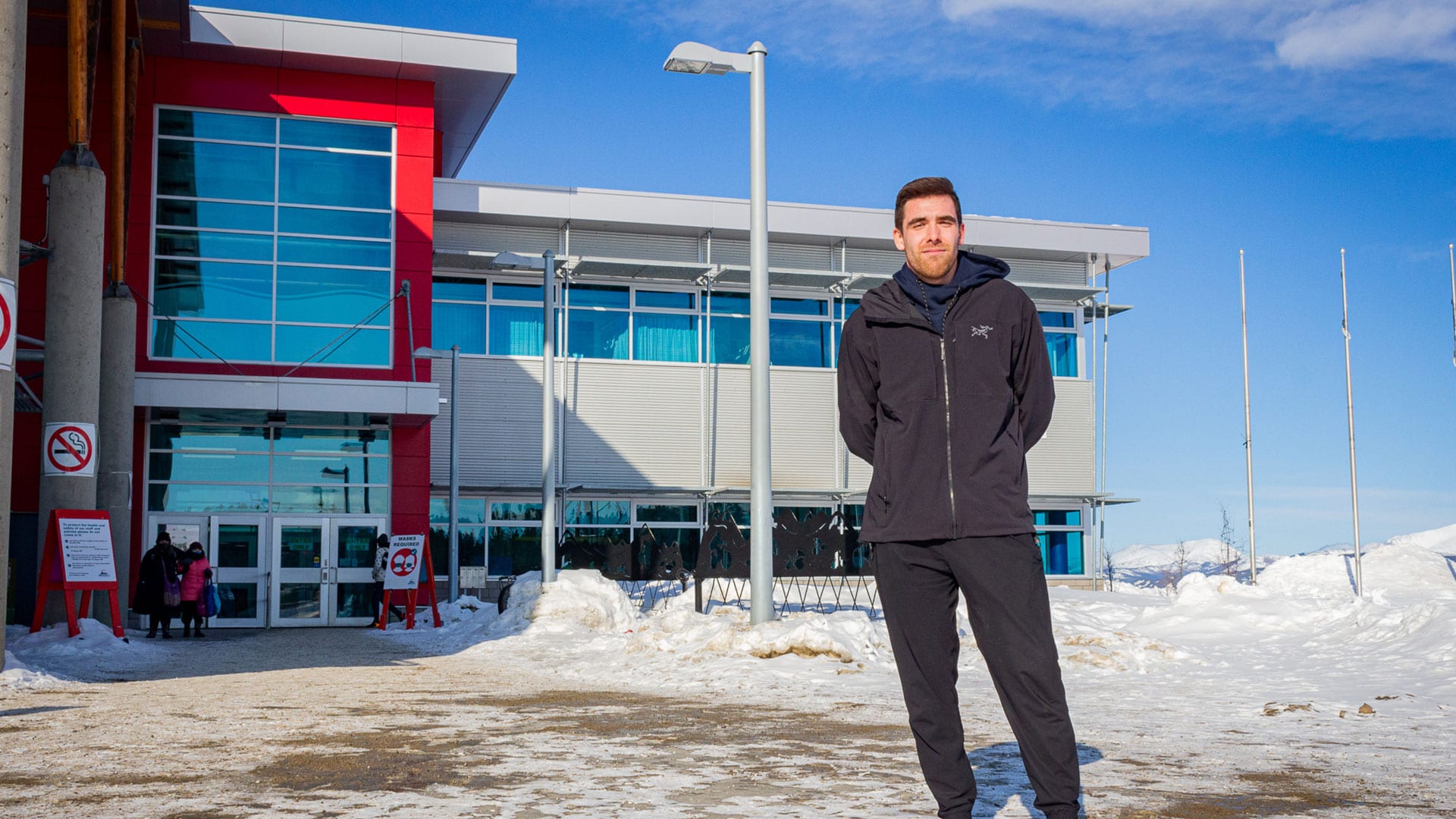 ---
He says it's also disappointing because the games are more than just sports for most northern First Nations athletes.
"These are the two things that they actually get to represent their cultural heritage as well. It's not mainstream, right? So these only happen at these games or these sorts of competitions in Alaska which we still don't have access to."
Porter says the Yukon Aboriginal Sports Circle is now planning an outdoor Arctic Sports program this summer so athletes don't have to wait until winter to participate.
He says for the most part, athletes are hopeful for the future.
"They've honestly been pretty optimistic and positive and they're just like okay, next game, let's look forward."