Nooaitch Indian Band isolated after massive flooding hits B.C.
One body found in B.C. highway landslide, more missing: RCMP.
---
Look at any online map starting at Nooaitch Indian Band and follow along the 300 km route to Vancouver and what stands out are three dozen warning signs that mark an interruption on every highway leading to the lower mainland because of the massive rainfall and flooding that hit the province over the weekend
Pictures and videos show bridges and roads washed out and the city of Merritt evacuated and underwater.
Near Merritt, Shackan First Nation, whose members were forced to flee the wildfires in the summer, have been given an evacuation order.
To the west of Merritt, two First Nations, Nooaitch Indian Band and Cook's Ferry Indian Band have been warned to flee because of the flooding.
Joan Shackelly from Nooaitch says she's never seen this type of flooding in her 74 years.
She and the other members of the band are stranded because the bridge over the Nicola River washed away.
"I came back to check out the main bridge that takes us out onto the highway and I was only there 20 minutes and I saw this side of the bridge collapse," she told APTN News. "The cell phones are not working, the hydro is still off, and nobody can use the cellphones because there is no wifi."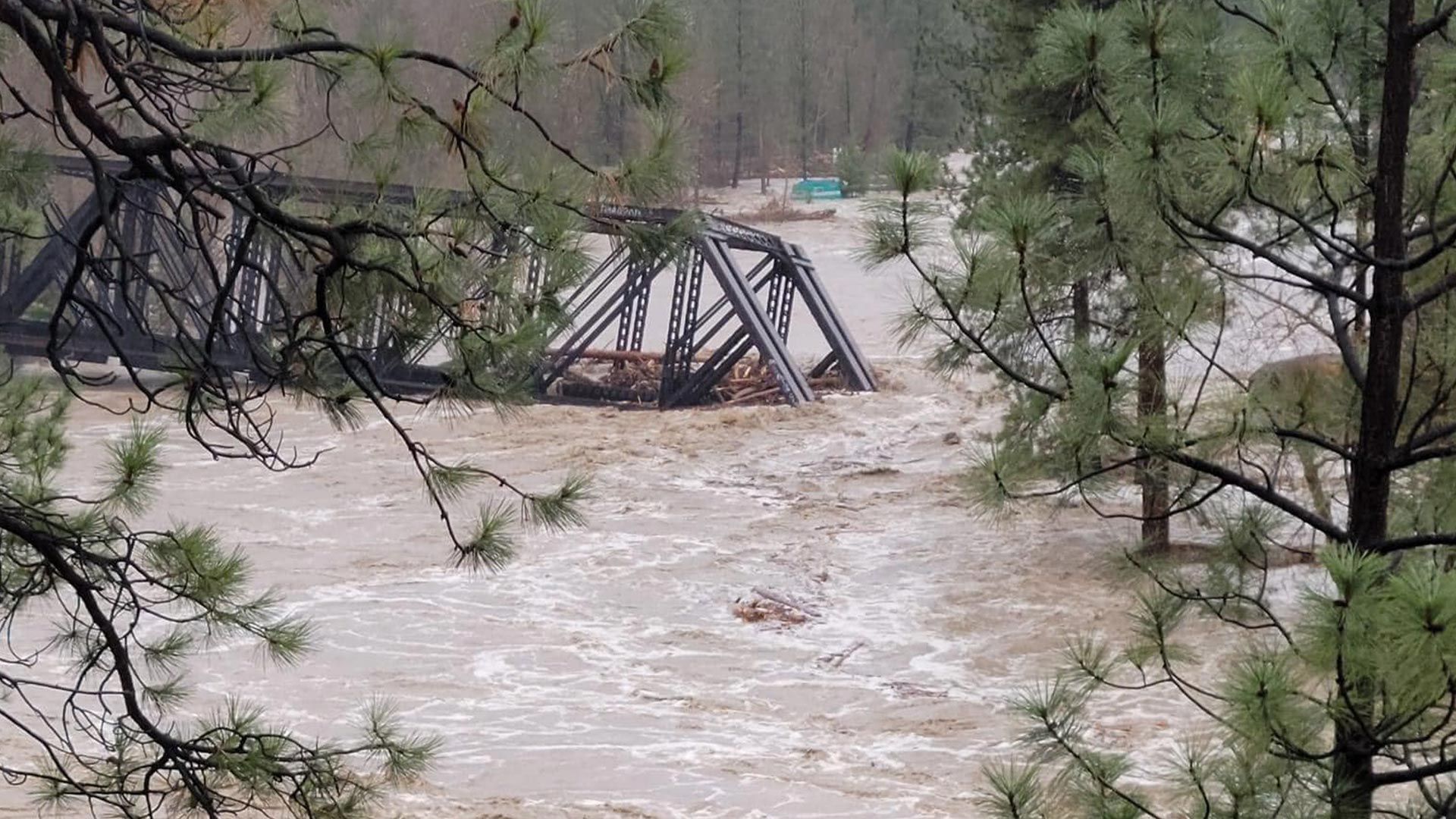 ---
Elsewhere, hundreds of people have been trapped in their vehicles because of the mudslides. Some are finding refuge in the town of Hope where there are reports of low amounts of fuel and food.
Hope was also without power for a few days.
Mandy Skotheim and her sister Carlie Lavallee were left stranded when the highway from Richmond washed out.
"We thought it was going to only be a couple of hours that we are going to be sitting in the car – then I went to bed," said Lavallee. "Luckily, we had our blanket.
"It was cold because (Skotheim) had to shut off her car for the entire night just so her battery wouldn't die, while we were sitting in a long line up. It was raining the entire time."
The pair ended up sleeping in their vehicle for two nights.
"There was definitely points where I was worried about running out of food and gas," said Skotheim. "I was low – like I only had a quarter (tank) of gas left by the time I got there. We had a lot of candy but that's not filling."
Both have now found a place to stay – for now – but the highway is still closed in both directions. Some had to be rescued by helicopter.
The province has no idea when the highway will open again.
The Trans Canada Highway between Abbottsford and Chilliwack is completely under water. The lower mainland of B.C. has been cut off from the rest of Canada.
One body found in B.C. highway landslide, more missing: RCMP
RCMP say the body of a woman has been recovered from a landslide across Highway 99 near Lillooet, B.C., following historic rainfall as a search continues for others who may be buried in the debris.
Staff Sgt. Janelle Shoihet says the total number of people and vehicles unaccounted for has not yet been confirmed but investigators have received reports of two people who are missing.
"We are asking anyone who was a witness to the event or believes their loved one is missing and has not yet been able to make contact with them to contact the Pemberton or Lillooet RCMP detachments," she writes in a written statement.
David MacKenzie, manager of Pemberton District Search and Rescue, confirmed fatalities in the slide, about 42 km south of Lillooet.
"Our team was able to recover a couple of people so far but it's still an ongoing situation and I can't really comment any further on that," he says, although noting it was not immediately clear if the woman confirmed dead by the RCMP was among those two victims.
Crews were called to the slide around noon on Monday and the search is ongoing, MacKenzie adds.
Several people were able to get out of their cars, he notes, adding search conditions were challenging and heavy equipment would be needed to remove large debris blocking the way on the mountain highway.
"It's a lot of mud, debris, rock, trees, broken trees. When a mudslide comes down, it's obviously very significant and involves slogging through mud – it's quite difficult."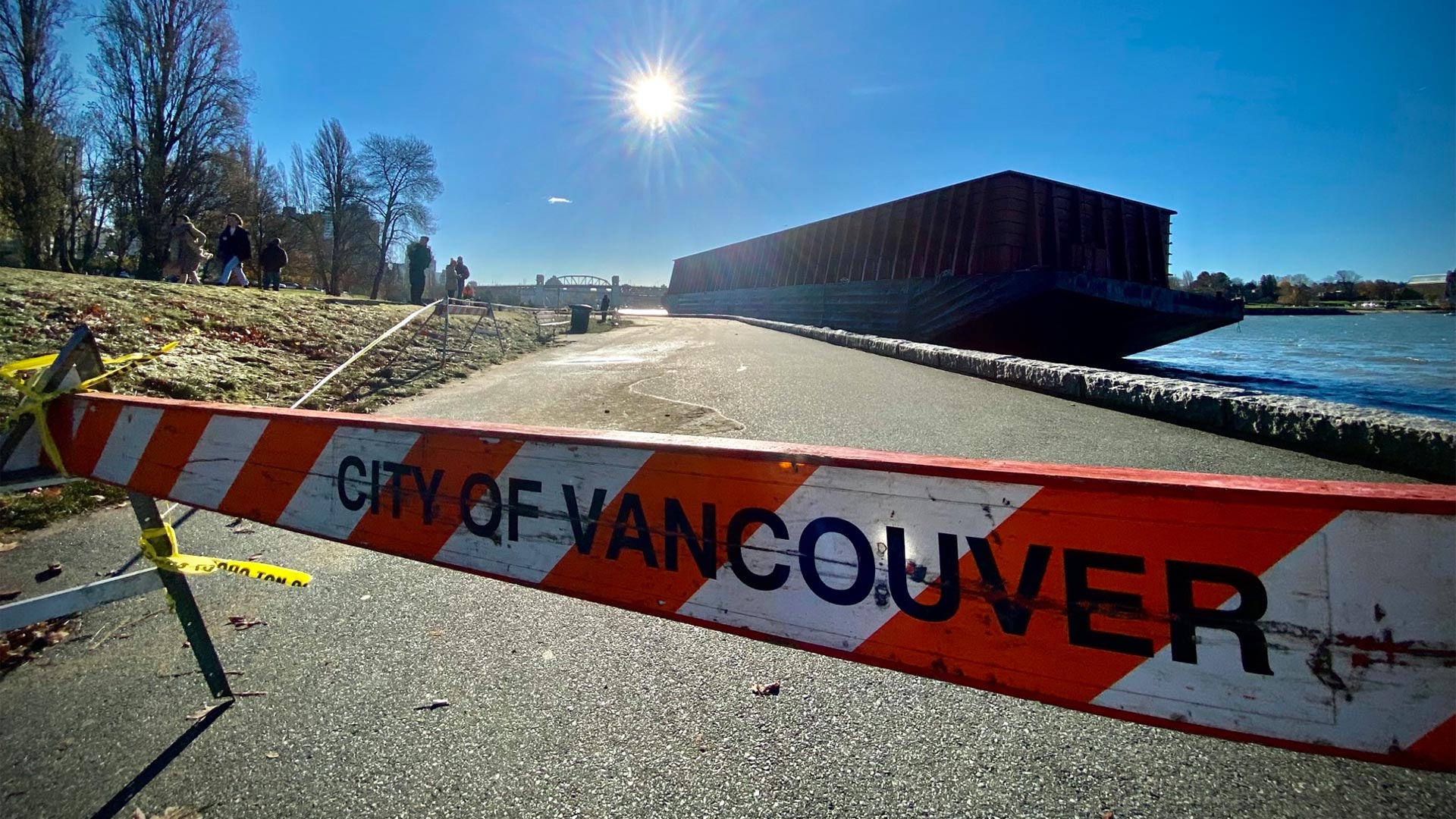 ---
A search for anyone who may have been buried by two slides is also underway in the Highway 7 area near Agassiz after about 300 people spent the night in their vehicles and were helicoptered to safety on Monday.
Jonathan Gormick, information officer with the Vancouver Heavy Urban Search and Rescue Team, says while the roadway has been cleared of potentially trapped vehicles or people, efforts will now be focused on the slide's debris field.
Premier John Horgan says the tragedy brought on by unprecedented rain has left him with "sorrow in my heart."
Speaking from his office during a virtual Cascadia Innovation Corridor event with Washington state Gov. Jay Inslee, Horgan says the impact of the "rain river" over a record-breaking 24-hour period involves the ravages of climate change.
Public Safety Minister Mike Farnworth says cabinet ministers will meet Wednesday to consider the declaration of a province-wide state of emergency.
He says supplies like food, cots and blankets are being delivered to the town of Hope, which is supporting nearly 1,100 people forced from their homes.
"There's an access road being worked on right now that will soon reconnect Hope with the rest of the Lower Mainland," Farnworth says.
"One of our key priorities is making sure there's a flow of supplies so that people can buy food and essential goods in areas with flooded or damaged roads or railways."
Fast-rising water levels from a river in Washington state overwhelmed rescuers in Abbotsford, B.C., on Tuesday as 1,100 homes were evacuated.
Those residents joined thousands of others in the province who were forced from their homes by floods or landslides over a 48-hour period starting on Sunday night.
Late Tuesday, the City of Abbotsford issued an urgent plea for people living in a low-lying area called Sumas Prairie to evacuate immediately to avoid a potential catastrophe.
"Conditions within the Sumas Prairie within the last hour have escalated and pose a significant risk to life due to the imminent failure of the Barrowtown Pump Station," the city notes in a release.
Abbotsford Mayor Henry Braun says if the pump station fails, water will rise very quickly.
"If you are still on Sumas Prairie, you need to leave. Get out of the area," he tells reporters during a news conference.
"I know it's hard for farmers to leave their livestock. But people's lives are more important to me right now than livestock and chickens. This is imminent."
Earlier Tuesday, Braun notes impassable highways are creating havoc as police and firefighters try to get people to evacuation centres.
"It breaks my heart to see what's going on in our city."
Sunny skies followed two days of torrential rain that matched the region's typical amount over the entire month of November, but the mayor said the water keeps rising and the Trans Canada will be cut off for some time.
"People need to prepare that they may not be able to travel for a few days. Even then, there are washouts further up into the Interior, the Coquihalla (Highway), the (Fraser) Canyon. There's not going to be any movement of trucks any time soon, or trains for that matter."
Braun cautioned people against driving into what could be extremely deep ditches, adding he's worried about getting enough information from officials in Washington state about water levels that have risen dramatically from the overflowing Nooksack River and over the Sumas dike.
"When are we going to crest? When is it going to level off here? It's like a full cup of coffee. Once it's full, it keeps flowing over the sides."
APTN's Tina House has the latest on the flooding
---
The evacuations in Abbotsford add to others in various parts of B.C., including Merritt, where the entire town of 7,000 was forced to leave when the sanitation system failed due to an "atmospheric river" that caused flooding in the southwest and central parts of the province.
More than 20 emergency centres have been activated to help house stranded travellers.
Multiple roadways have been closed because of flooding, landslides, or washed-out bridges, including sections of the Trans Canada, Highway 3, Highway 5, Highway 11, Highway 91 and Highway 99.
Transportation Minister Rob Fleming says Highway 3 is likely to be the quickest route to reopen, possibly by the end of the weekend.
However, damage to the Trans Canada through the Fraser Canyon as well as the Coquihalla Highway is so extreme that geotechnical assessments won't be possible until conditions are drier, he notes.
"We fully recognize how important it is right now in British Columbia to reopen the road connections from the Lower Mainland to the Interior to get supply chains moving again."
With files from The Canadian Press