Mounties charge man with arson over torching of N.S. lobster pound used by Mi'kmaw harvesters
Brendon Douglas James Porter arrested without incident on July 14 say police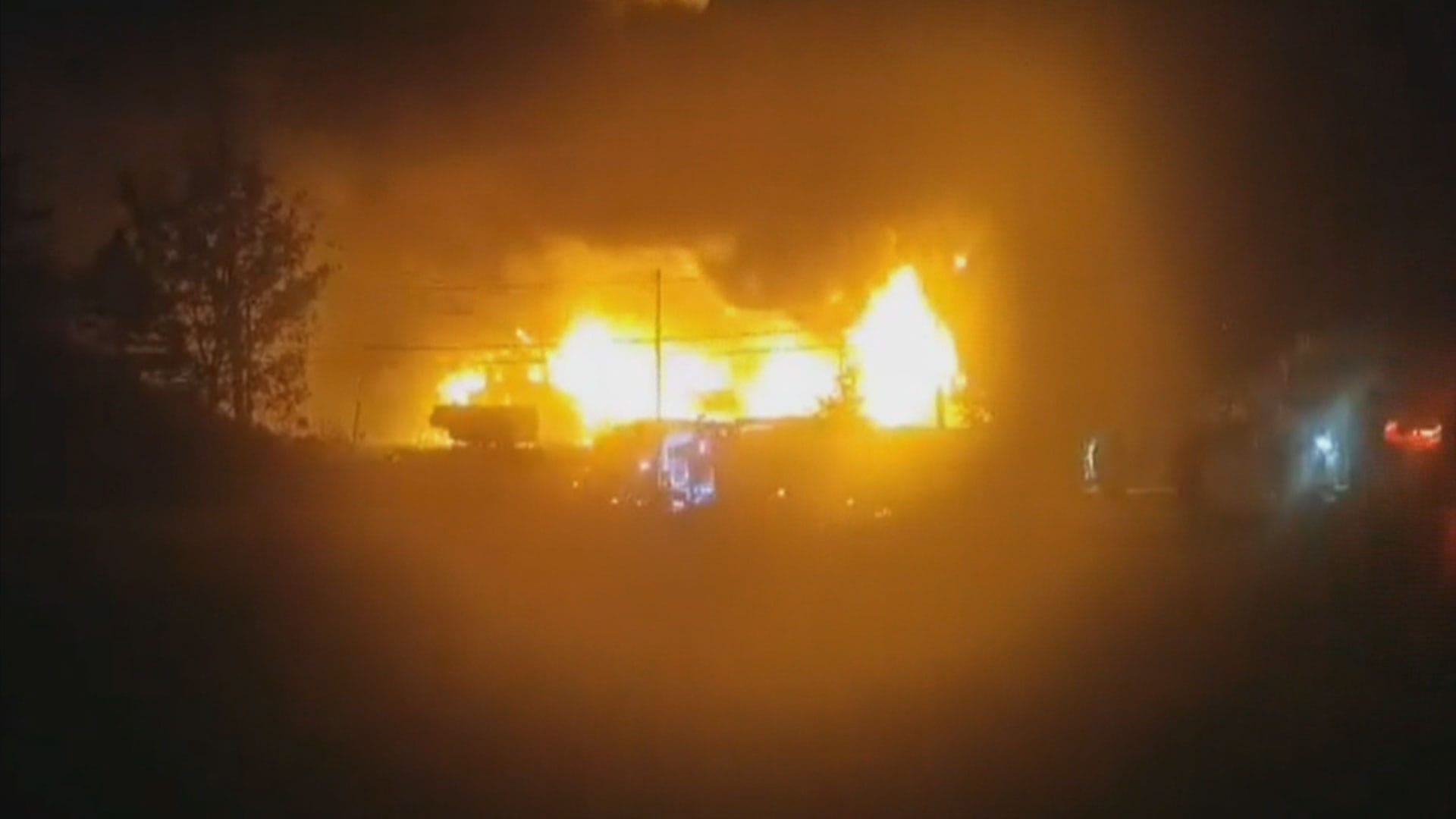 ---
Mounties have arrested a suspect in connection with the October 2020 torching of a lobster pound used by Mi'kmaw harvesters in Middle West Pubnico, N.S.
Brendon Douglas James Porter, 24, of East Pubnico was arrested without incident on July 14 and stands accused of arson, RCMP said in a Friday press release. Porter was released on strict conditions and will appear in provincial court on Aug. 25, the release said.
Fishers with the Sipekne'katik First Nation launched a self-governed fishery on Sept. 17, 2020, exercising their treaty right to catch and sell fish in pursuit of a moderate livelihood outside of the federally regulated fishing season.
The Supreme Court of Canada upheld the right in the 1999 case of Donald Marshall Jr., a Mi'kmaw man charged with catching and selling eels out of season without a licence.
The court said Marshall had a constitutionally protected commercial right to fish for "necessaries," what the high court described as a "moderate livelihood," under peace and friendship treaties from the 1700s. He was acquitted of three federal Fisheries Act infractions.
However, the court didn't define moderate livelihood further. It also said Ottawa could infringe the right and regulate the fishery if it has a justifiable, substantial and compelling reason to do so.
Following the September launch, the Sipekne'katik treaty fishery was immediately targeted with violence by commercial fishers who destroyed Mi'kmaw gear and shot flares at their boats into the evening.
A large flotilla of commercial vessels dragged the bay, hauled Mi'kmaw traps and blockaded the community's vessels on the water over the next few days.
Substantially outnumbered federal fishery officers were stood down at the time, APTN News later revealed through the Access to Information Act. Support from the Coast Guard wouldn't arrive until Sept. 19.
The attacks peaked in mid-October when a van was set on fire and treaty lobsters were stolen during a night of violence that saw a 200-person mob surround two lobster pounds, one in Weymouth and the other in Middle West Pubnico.
Fisher Jason Marr was barricaded inside the Middle West Pubnico pound and livestreamed the attack over Facebook. The RCMP were roundly criticized for standing by while the assault happened.
Three days later, the pound burned to the ground in a massive blaze the Mounties deemed suspicious.
"Been a long time coming and it's just opened old thoughts and feelings," said Marr in a message to APTN reacting to the arrest, "proves to me they really are systematically racist towards indigenous people because they couldn't charge anyone for terrorizing me and their vigilante groups but gotta have some justice for the non native who owned that facility."
The RCMP later released surveillance photos of the alleged suspects.
RCMP said Friday that the investigation is ongoing.
Anyone with information on the fire or the identities of the persons of interest is asked to contact Yarmouth District RCMP at 902-742-9106.
—With files from Angel Moore