Mother of 5 among 10 dead, 15 injured in violent Saskatchewan stabbing spree
The two male suspects are considered "armed and dangerous," RCMP said.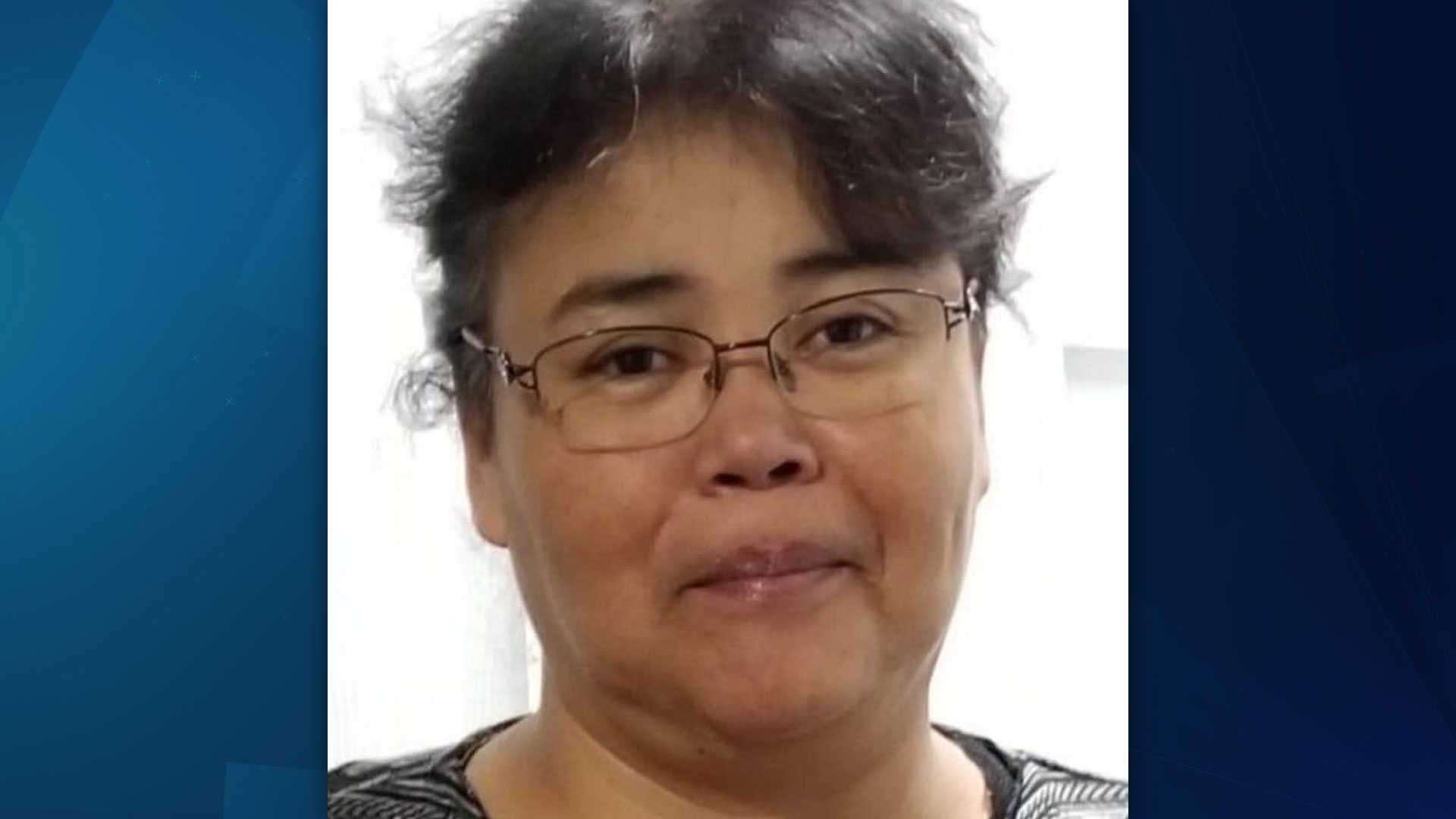 ---
A mother of five is among 10 victims killed as part of a deadly stabbing spree in Saskatchewan.
Lana Head is the former partner of Michael Brett Burns, and the mother of their two daughters, plus three children from a previous relationship.
Burns told APTN News that Head and her male partner died of their wounds on the James Smith Cree Nation on Sunday.
"It's sick how jail time, drugs and alcohol can destroy many lives," Burns said. "I'm hurt for all this loss."
Burns described the community, where RCMP said the violence broke out Sunday morning, as being in mourning and guarding its privacy.
He said many family members were struggling with the loss and he spent Sunday evening at Melfort Hospital comforting some of them.
RCMP in Saskatchewan say 10 people died and 15 more were injured. Some victims were targeted while others were attacked randomly in 13 different locations, they added.
They issued a dangerous persons alert for suspects Damien Sanderson, 31, and Myles Sanderson, 30, from Alberta to Manitoba.
"If Damien and Myles are listening, or receive this information, I would ask that they turn themselves into police immediately," said RCMP Assistant Commissioner in Saskatchewan Rhonda Blackmore.
"They're considered armed and dangerous. At this point we don't know if they have changed vehicles since this morning. Their location and direction of travel is unknown."
Damien Sanderson is described as five feet seven inches tall and 155 pounds, and Myles Sanderson as six-foot-one and 200 pounds. Both have black hair and brown eyes and may be driving a black Nissan Rogue with licence plate 119 MPI.
Residents in the village of Weldon near the First Nation have identified one of the victims in the community as Wes Petterson.
Ruby Works said the 77-year-old widower was like an uncle to her.
Update #5 for Dangerous Person Alert issued by Melfort RCMP: #RCMPSK received a report the suspects may traveling in the Arcola Ave area around 11:45 a.m. in Regina, SK in a black, Nissan Rogue with SK license 119 MPI. pic.twitter.com/dYlVTmP1CL

— RCMP Saskatchewan (@RCMPSK) September 4, 2022
"I collapsed and hit the ground. I've known him since I was just a little girl," she said, describing the moment she heard the news.
She said he loved his cats, was proud of his homemade Saskatoon berry jam and frequently helped out his neighbours.
"He didn't do anything. He didn't deserve this. He was a good, kind hearted man," said Works.
She said the event has shaken a community where the sounds of sirens are rarely heard.
"No one in this town is ever going to sleep again. They're going to be terrified to open their door," she said.
Gentle, widowed
Weldon resident Robert Rush also described the victim as a gentle, widowed man in his 70s.
"He wouldn't hurt a fly," he said.
Rush said Petterson's adult grandson was in the basement at the time and phoned police.
"He stayed down there until they were gone."
Rush said people in Weldon believe the suspects left the village. Later Sunday, he drove to Prince Albert to buy a cake for his wife's birthday and left his granddaughter at home.
Sunday service 
"I gave her two guns and a bat," Rush said.
At the Weldon Christian Tabernacle Church the congregation began their regular Sunday service by saying a special prayer to the victims and their families.
At the James Smith Cree Nation, a convenience store that also serves as a gas station became a gathering place for community members, who greeted each other with tears and hugs.
A sign on the door said: "Due to safety concerns with our community we will remain closed until further notice."
The elected leaders of the three communities that make up the James Smith Cree Nation, including the Chakastaypasin Band and the Peter Chapman Band, declared a local state of emergency on Sunday.
Phone off
Chakastaypasin Chief Calvin Sanderson said he'd left his phone off on Sunday morning and only learned of the tragic events when community members came to his door to check on him.
Everyone's been affected, he said.
"They were our relatives, friends. Mostly we're all related here, so it's pretty hard," Sanderson said.
"It's pretty horrific."
The emergency declaration, which was released by the Federation of Sovereign Indigenous Nations, said two emergency operations centres have been set up.
— FSIN (@fsinations) September 5, 2022
The Creeland Dancers released a statement on the tragedy in Saskatchewan, noting many of their members were personally affected by the violent attacks on James Smith Cree Nation.
"While all our dancers are physically safe, their spirits are shattered and we mourn their losses together," the statement said Sunday.
"We offer our prayers and condolences to our affected dancers, to all members of the James Smith Cree Nation, and to everyone affected as we all begin to pick up the pieces after this unspeakable tragedy."
The tragedy that has unfolded in James Smith Cree Nation and surrounding areas is absolutely devastating. My deepest condolences to the families who have lost loved ones, as well as to the injured and their families. #cdnpoli

— Marc Miller (@MarcMillerVM) September 5, 2022
Saskatchewan RCMP released a timeline Sunday of their response as two suspects allegedly went on a rampage across part of Saskatchewan.  All times local:
5:40 a.m. – RCMP receives multiple calls from James Smith Cree Nation about stabbings at different locations.
7:12 a.m. – Saskatchewan RCMP issues dangerous persons alert, says police trying to locate two suspects. Area residents of James Smith Cree Nation and surrounding communities of Candle Lake, Prince Albert, Melfort, Humboldt and Rosthern told to seek immediate shelter, use caution.
7:57 a.m. – RCMP releases names and photos of suspects: Damien Sanderson and Myles Sanderson. Damien Sanderson is described as five-feet-seven inches, 155 pounds with black hair, brown eyes. Myles Sanderson was described as six-feet-one inch, 200 pounds with black hair and brown eyes.
8:20 a.m. – RCMP extends dangerous persons alert to province of Saskatchewan, saying the suspects are believed to be travelling in a vehicle.
9:45 a.m. – RCMP issues fourth dangerous persons alert saying there have been multiple victims in multiple locations, at least one at James Smith Cree Nation and another victim at Weldon. Some of the attacks appear to be random.
11:25 a.m. – RCMP sends request to Mounties in Manitoba and Alberta to extend dangerous persons alert to their provinces.
12:07p.m. – RCMP issues fifth update saying witnesses report seeing suspect vehicle in Regina on Arcola Ave. Residents asked to shelter in place. The vehicle is described as a black Nissan Rogue with Saskatchewan license plate 119 MPI.
3:45 p.m. – RCMP announces 10 people have been killed and 15 others injured in the attacks, which they say took place across 13 locations.
With files by The Canadian Press
Editor's Note: The story originally said the Lana Head was a mother of two. She was actually the mother of five. We apologize for this error.