MMIW protesters demanding people leave national roundtable, police put up barrier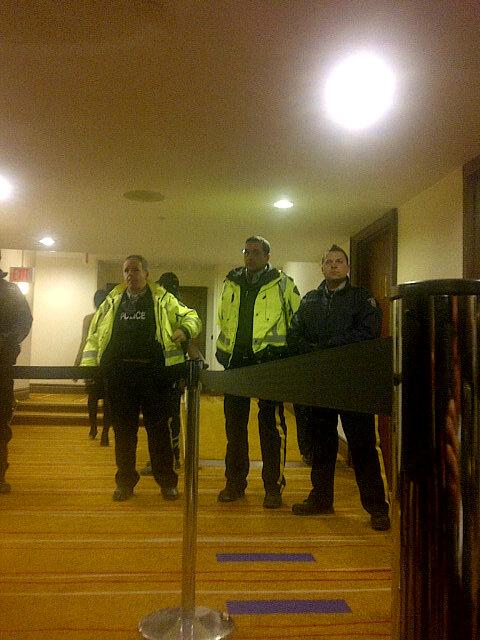 APTN National News
Tensions have spiked at the national roundtable for missing and murdered Indigenous women as those not invited to attend have showed up at the meeting.
It appears a couple dozen MMIW families are on scene in downtown Ottawa right now at the Marriott Hotel where the meeting is being held with provincial and federal politicians.
They're upset about not being allowed to attend the roundtable which has been compounded by the fact police are blocking them from gaining further entrance into the hotel.
Cheryl Maloney, president of the Nova Scotia chapter of Native Women's Association of Canada, has just agreed to leave the roundtable to be with the protesters.
Protesters are demanding other walk out of the meeting as well.
Alvin Fiddler, deputy grand chief at Nishnawbe Aski Nation in Ontario, left roundtable about 3:30 p.m.
"Left the #mmiwroundtable mtg room to go stand with the families that are outside expressing their concerns" Fiddler tweeted. "We hear u and care about u."
One young man is singing for the families not invited.
Many families flew into Ottawa this week and were forced to pick four ceremonial witnesses for the national roundtable. They told APTN National News it felt like they were pitted against each other.
Many blamed the Harper government for making them pick.
Earlier in the day, a few dozen protesters were on Parliament Hill. Up in the skies were two military helicopters. The RCMP said it was a coincidence.
More to come.