Is Marc Miller's vow to 'give land back' all sizzle, no steak? These analysts say yes
'I think it's more just Liberal promises that don't have the meat behind them,' says Yellowhead Institute research fellow on N2N
---
A few hours into his new job as minister of Crown-Indigenous relations, Marc Miller raised some eyebrows and expectations when he told reporters, "it's time to give land back."
While some reacted positively, not everyone's convinced. Miller's pledge to return stolen land could easily become the latest in a long line of Liberal broken promises, say analysts on Nation to Nation.
"I'm deeply skeptical when this particular government takes a hold of slogans that have originated from grassroots Indigenous movements," says Veldon Coburn, assistant professor at University of Ottawa and member of the Algonquins of Pikwakanagan.
"As a Haudenosaunee person, I'm highly skeptical because I've seen the promises that they make, and then I've seen the moves the Liberals make behind closed doors," shares Courtney Skye, a research fellow at the Yellowhead Institute who hails from Six Nations of the Grand River. "I think it's more just Liberal promises that don't have the meat behind them."
Coburn and Skye join N2N to unpack Prime Minister Justin Trudeau's new cabinet which was unveiled Tuesday. Trudeau returns to the House of Commons next month after winning his third straight election and second straight minority government.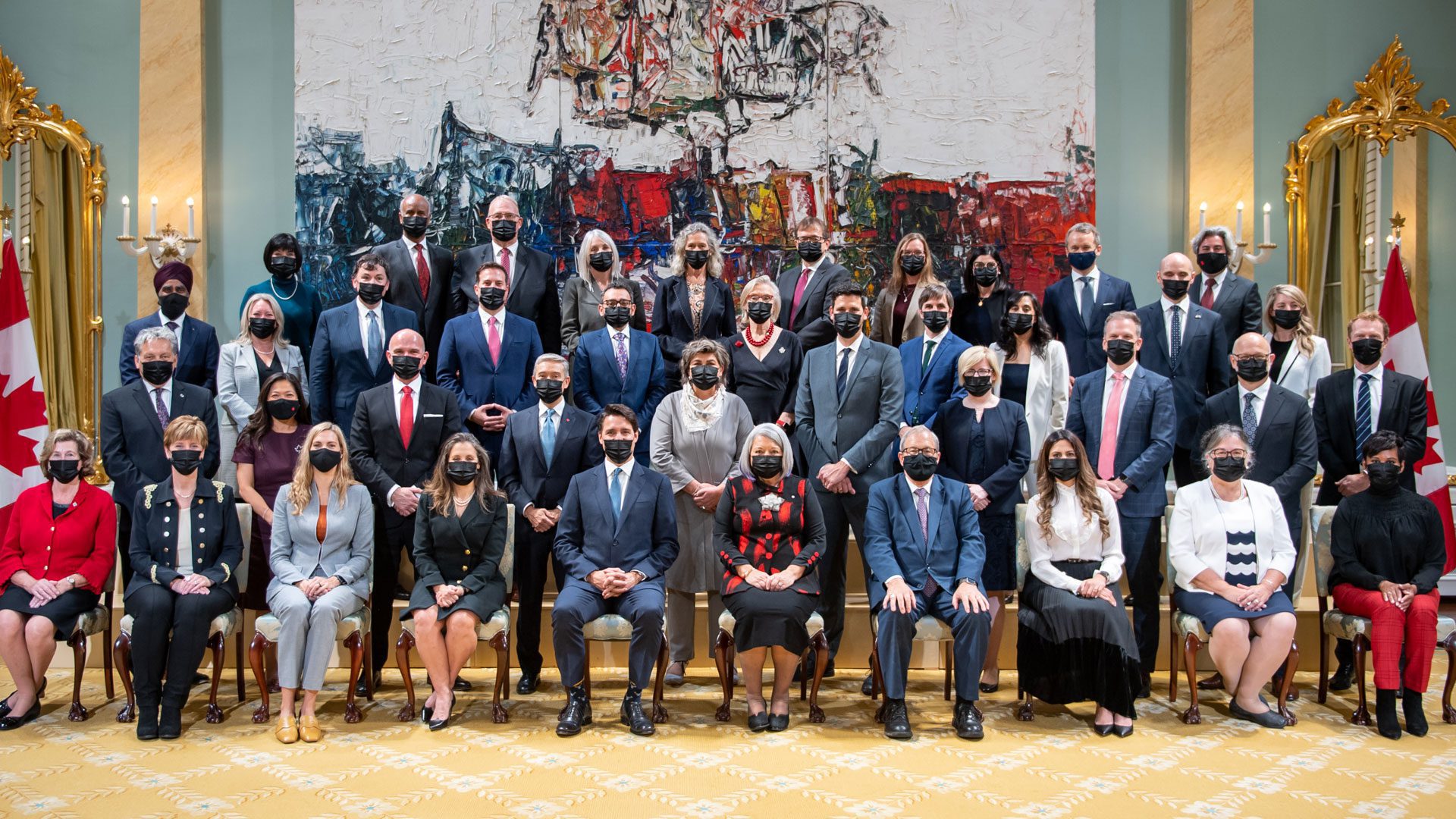 ---
Miller moves laterally from Indigenous services—a department whose projected budget of $13.5 billion this fiscal year is more than twice as large as Crown-Indigenous relations'. His replacement at Indigenous services is former minister of health Patty Hajdu.
Friday is Hajdu's deadline to decide whether to file an appeal in an ongoing legal battle over Ottawa's "wilful and reckless" underfunding of child and family services on First Nations reserves.
The Canadian government under prime minister Stephen Harper and now Trudeau has lost every round in its 14-year-old fight against Cindy Blackstock and the Assembly of First Nations at the Canadian Human Rights Tribunal and the courts.
And the clock is nearing the 11th hour to lodge another appeal. What will it mean for Hajdu if her first act as minister is to head to court and file it?
"We've seen before where they've waited until the very last day," says Skye. "If Patty Hajdu does move forward with this appeal or any type of court order then this is going to completely erode any trust she was capable of gaining. And the entire time she's going to be minister, she's going to have to be working backward from that."
---
Read more:
Trudeau cabinet: Bennett shuffled out, Miller moved over, Hajdu new boss at ISC
Judge upholds human rights compensation order for First Nations kids
---
Meanwhile, Dan Vandal stays put at northern affairs, a far smaller portfolio than the other two. But he adds new files focused on economic development in the Prairies.
Carolyn Bennett was shuffled to a newly created cabinet post as mental health and addictions minister. She took the reins in 2015 when the department was called Aboriginal Affairs. It was soon slashed in two.
Today there's three ministers at the helm. Back then, it was only Bennett. What will her legacy be after six years as boss?
"History is not going to look kindly upon her. She seemed to be a champion of Indigenous Peoples and our rights when she was in opposition, and I think that mustered and cultivated a great deal of political capital going into the fall 2015 election, which saw the Liberals rise to a majority," Coburn opines.
"A lot of people bought the rhetoric of reconciliation. Over the past six years, it has been an extraordinary erosion, almost entire decay of trust in this particular government when it comes to the Indigenous file."
And, in other news, an international summit on climate change known as COP26 convenes in Scotland next week.
The group Indigenous Clean Energy is sending a delegation. Freddie Campbell co-hosts a podcast called Decolonizing Power and is one of the delegates heading overseas.
"All of the governments that will be attending COP26 come from a variety of different countries. Many of those countries are colonial," explains Campbell on N2N. "It's a no brainer for us. And we really hope that international communities hear that because the time is ticking and we need to take action now."
Catch the full interviews above.