Mi'kmaw youth's walk raises $36K for residential school awareness
---
A Mi'kmaw youth and supporters walked for six days, covered 200 km ended in his community with a hero's welcome.
Landyn Toney, ran through the finish line in his community of Annapolis Valley First Nation, ending what he called his journey of awareness.
"Yes very worth it," he said. "The walk, everything, just the reaction of the people when I got here, it was awesome," Landyn said.
Community members, supporters, and Mi'kmaw leaders gathered at Landyn's community for his welcome home.
Chief Gerald Toney hosted the event.
"Hey, our future leader here," said Tony.
People congratulated Landyn with hugs, and gratitude.
Lorraine Whitman, of Glooscap First Nation and president of the Native Women's Association of Canada, said the youth will help us heal.
"It's from a young youth perspective, and how much you know our youth are so important we need to listen to them, and this little warrior is exactly someone what we need to do as a whole country," said Whitman.
Landyn and his mom, Marsha McClellan, started planning the walk a week earlier and are amazed by the support.
McClellan walked with Landyn and said people are starting to heal.
"People are questioning and people are looking up residential schools and people are talking to their kids and I think Landyn accomplished what he wanted," she said. "And I don't think he's stopping anytime soon."
Landyn's great grandmother was a survivor and the walk started near the site of the former Shubenacadie Residential School, where a search is currently underway for unmarked graves.
So far, nothing has been found. The only residential school for the Atlantic region operated from 1930 and closed in 1967.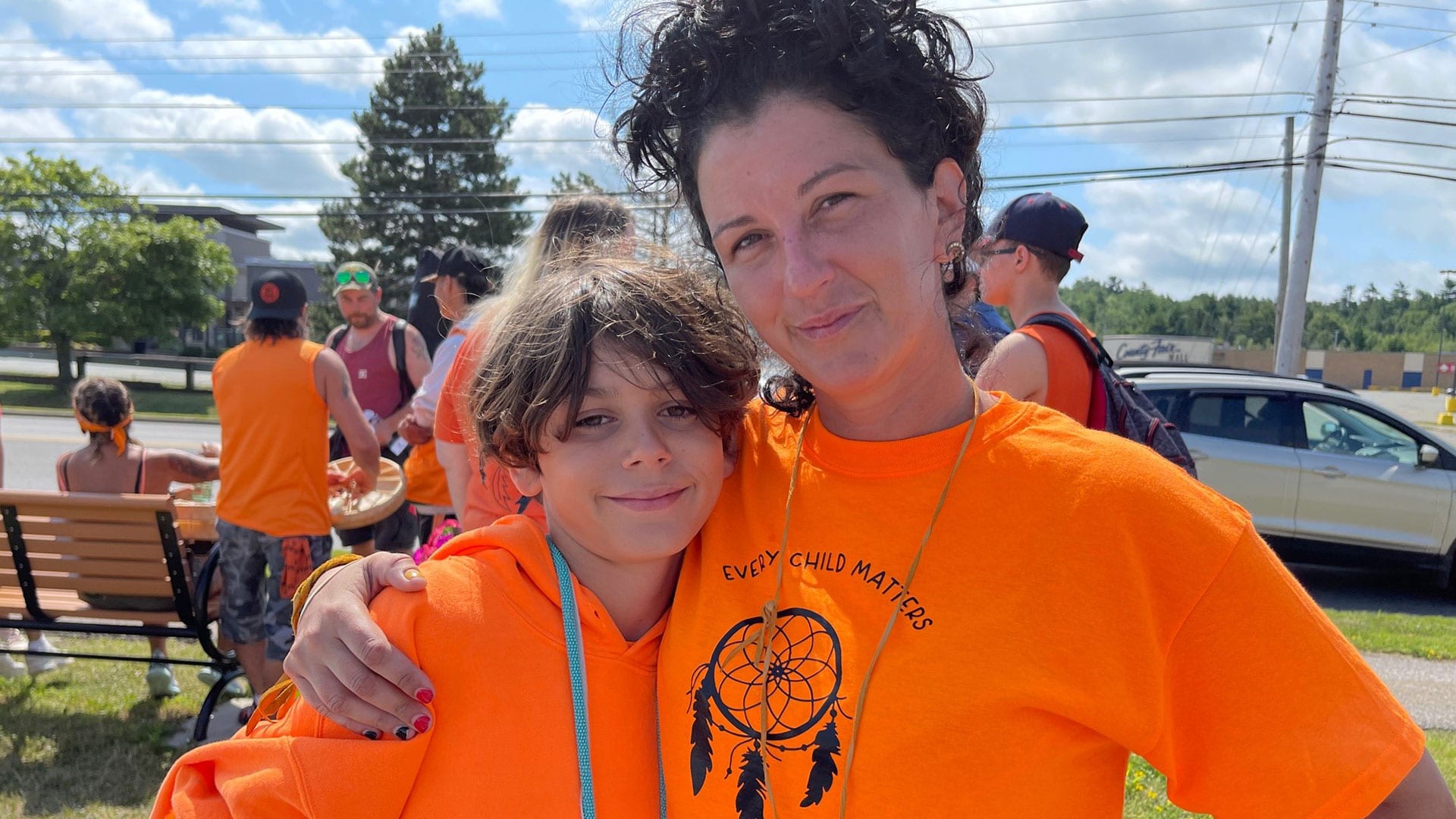 ---
The discovery of the unmarked graves in Kamloops, British Columbia inspired Landyn.
"When I heard about all the numbers going up for the graves that they found for the residential schools, that just made me mad, so I wanted to show my anger by doing the walk," said Landyn.
Landyn's journey of awareness walk started in his home town Bible Hill, NS.
Supporters joined along the way.
The last day, about 100 people walked, in the soaring heat, taking breaks to cool off.
Supporters who cheered by the side of the road, encouraging Landyn and his supporters to carry on.
One supporter, Nan Smith, a retired teacher, brought snacks for Landyn.
"Usually the teachers are adults, and this time Landyn is the teacher, and he's reaching out to all kinds of children, he's going to be a role model, he's going to be talked about for a long time," said Smith.
Even Prime Minister Justin Trudeau offered support, in the form of a tweet,
"Know that you're making a difference – and people across the country are with you, every step of the way.
Landyn said this is just the beginning.
"I'm going to be doing a bigger walk every single year on Canada day, sooner I'm going to work my way up to cross, over Canada," said Landyn.
Landyn's walk go fund me page has so far raised more than $36,000.
A committee of six people will determine where the help is needed most.