Metis organization set to release its own report on violence against Indigenous women and girls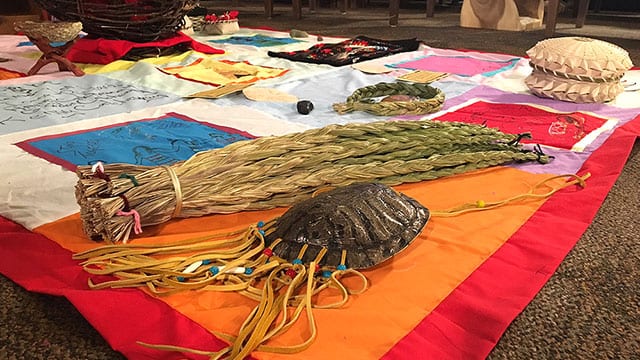 The President of Les Femmes Michif Otipemisiwak (LFMNO) says the organization that represents Metis women will bring forward it's own report for Metis on Monday.
Melanie Omeniho says "we are not under any delusions. We have continuously been reminded what a train wreck that the inquiry became."
LFMNO or Women of the Metis Nation has long been critical of the national inquiry.
The group did not support the commissioners request for an extension and extra funding.
Last March, Omeniho said the national industry's hearings and research "have excluded Metis women and girls."
At the time, Omeniho said "since the national inquiry is not including Métis, we will do the work ourselves.  We will make our own recommendations to the Minister based on work done by the Métis Nation, for our Métis women, families, and communities."
Metis National Council President Clement Chartier has also previously expressed his concerns with the inquiry.
On an earlier episode of Face to Face, Chartier said he was also disappointed he did not have an opportunity to appear as an individual at the inquiry.
"My mother was brutalized and murdered and justice still hasn't been done but I didn't get that chance I looked for it but the Inquiry, never contacted my office at all," he said.
Chartier said the only time he ever heard from commissioners was when they were looking for an extension.
Read More:
Metis National Council takes aim at so called Metis organizations
National MMIWG inquiry speeding towards failure says latest lawyer to resign
Opposition building to MMIWG inquiry extension
In an email response on Friday, Omeniho said, "we are hoping that we can at least use the report that has been created as a starting point."
"LMFO recognizes that it has been centuries that brought us here and we are under no illusions that another report is going to resolve and fix it all. We know that working with the Metis families and communities has not happened throughout this Inquiry."
LMFO has standing at the inquiry and Omeniho will be attending the Closing Ceremony on Monday.
Omeniho will bring forward a report for Metis women which will also be tabled with the Prime Minister and the other provincial and territorial governments.  Omeniho hopes between the two reports a corner can be turned "on some of the very tragic issues that our community has had to face"