Metis Nation of Saskatchewan offering aid package to members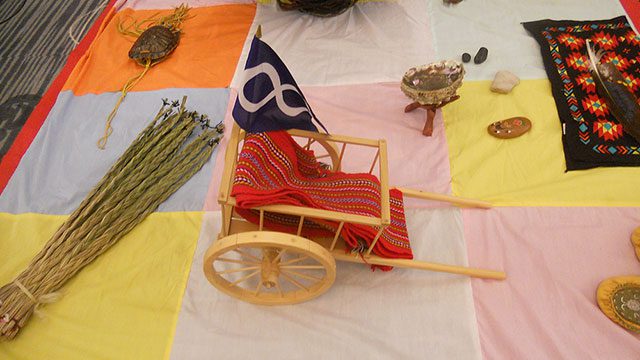 The Metis Nation of Saskatchewan (MNS) is offering a financial aid package to help with the burdens placed on its members during the COVID-19 pandemic.
According to the MNS, $2.8 million will go towards helping with childcare, personal protective equipment and what its calling "financial household distress."
The money is coming from the federal aid package to Indigenous communities that adds up to $305 million.
"This is the first time in our history as a Metis Nation that a government in Saskatchewan has the capacity to be able to react or deal with an emergency situation like this pandemic," said MNS President Glen McCallum. "It's very good to have those resources to be able to deal directly with our government which is made up of our local presidents with over 100 locals in our province."
According to McCallum, this is part of a larger relief package that will be announced in the days to come.
This is as part of a broader relief effort and further relief efforts are to come.
MNS Minister Marg Friesen says, "no Metis citizen will be left behind in this COVID-19 crisis. We are currently making sure there are mechanisms in place to address the needs of every Metis person and even though you may not be a member of a community local or you don't identify."
Each of the 12 regions of the MNS is assessing the needs of each household.
"We have mobilized the task team headed by ministry of health by metis nation and we considered all levels of support immediate support for Metis citizens who are perhaps experiencing some financial barriers or financial pressures," said Friesen. "Childcare funding is only for registered members but people can still register by contacting MNS."
For more information call the toll free COVID line 1-833-343-8391. COVID general inquires email and information on the supports is at metisnationsk.com