Metis man's lawyer says he was wronged – but not by 'me'
Alberta lawyer denies he knew the so-called drugs were in fact baking powder when his client pleaded guilty to drug possession in May.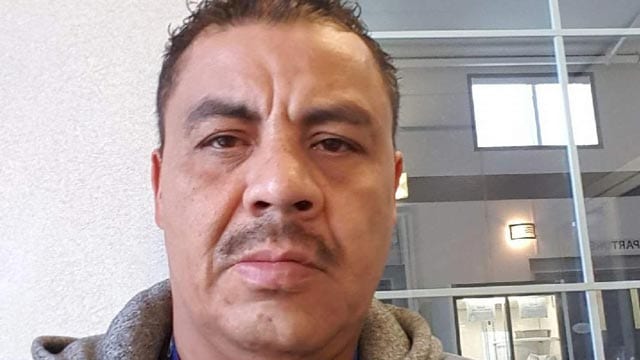 An Alberta lawyer representing a Metis man that had his drug possession conviction overturned last month denies he knew the so-called drugs were in fact baking soda when his client pleaded guilty.
APTN News reported Tuesday the RCMP, the Crown and Clayton Boucher's lawyer, Leighton Grey, were told the test results came back negative on suspected cocaine before Boucher pleaded guilty on May 30.
"I did not learn until after Mr. Boucher pleaded guilty that the alleged drugs were buff (baking soda)," wrote Grey, who is himself a First Nations man, late Tuesday after reading APTN's story published earlier that day.
However, Alberta Crown prosecutor Erwin Schulz said in an email last month to the Law Society of Alberta, obtained by APTN, that he told Grey of the test results May 4.
APTN asked Grey if he was disputing Schulz's record of events but he has yet to respond, or to any other follow up questions.
In depth: Alberta Crown let Metis man plead guilty after RCMP said drugs weren't real
Boucher, 45, was arrested Jan. 22 in an RCMP drug raid of his home in Lac La Biche, Alta., and maintained the "cocaine" police say they found was in fact baking soda found in his kitchen.
"That is why he instructed me to send several letters asking the Crown to expedite the lab analysis," Grey wrote.
The tests were sent to Health Canada by the RCMP Feb. 3 and were completed on two samples by Feb. 24.
But Boucher remained in the Edmonton Remand Centre despite the results confirming it was not cocaine.
APTN reported Schulz repeatedly asked the RCMP for the results but never got them until May 3.
Boucher said he pleaded guilty to two counts of simple possession because he faced being kept in jail until a September trial – and that he was having a hard time coping with the loss of his common-law wife who died in a car collision April 30.
He pleaded May 30 and was released the same day.
Boucher said he believed at the time that the tests were never completed and later filed a complaint against the RCMP.
That's when things started to unravel.
Last week Boucher finally got the Health Canada lab results and the list of exhibits seized during the police raid.
On the exhibit list, which was provided to APTN, it shows two small samples of suspected drugs were to be sent to Health Canada for testing.
It was those small samples that Boucher pleaded to.
It also lists other items found in the police raid.
"He had been found in possession of items packaged for sale that appeared to be drugs. Only he knows why," wrote Grey.
APTN had called Grey's office Oct. 23 prior to publishing the Oct. 24 story and left a message for him.
"I could not return your call this week because I was not instructed to do so by Mr. Boucher. I remain bound by solicitor-client privilege," wrote Grey.
Boucher said he never received a call from Grey to get permission to speak to APTN.
Grey also wrote that APTN should have looked into Boucher's, his client's, background.
"The content of your piece has slandered a reputation that I have spent a lifetime earning. You might have taken the time to more thoroughly research Mr. Boucher's public reputation," wrote Grey.
Grey did not specify what particulars he meant about Boucher's "public reputation" in his email to APTN.
However, in the original story, APTN reported that Boucher has a criminal record and he was also wanted for breaching his bail.
Boucher has maintained he is not a drug dealer.
Grey also took issue with APTN reporting Boucher filed a complaint against him with the Law Society.
"I am not under investigation by the Law Society, nor was any formal complaint brought against me," wrote Grey.
APTN has a copy of the original complaint, and a letter from the Law Society confirming it was reviewing it in June.
Boucher said his complaints against Schulz and Grey were dismissed, but has since sent the Law Society the test results from Health Canada, as well as the list of exhibits. APTN confirmed both complaints have been forwarded to the conduct department and are under review.
Grey did say Boucher was "wronged".
"In any case, I would appreciate it very much if you could print a clarification of your piece which sets the record straight. Mr. Boucher was wronged, but not by me. Your readers deserve to know that, especially the ones who are my colleagues and clients," said Grey.
APTN has also been waiting three days for the RCMP to comment. Boucher told APTN he was told five Mounties face discipline based on his complaint. APTN also wants to know why it took over a month for the RCMP to provide the lab results to the Crown.