Metis advocate raising money for MMIWG memorials
---
Shawna J Serniak, the founder of Every Woman Empowered, wants to see memorials for missing and murdered Indigenous women and girls so she created Project Change.
Her goal is to put up memorials, starting in Edmonton, and expanding from there.
"We want to honour missing and murdered Indigenous women," she told APTN News. "So we have these monuments that will either go on a roadside, where the murdered or missing was last at and , or at a park, so that those loved ones can go be there and reminisce."
To raise money, Serniak teamed up with award winning artist Heather Fryer.
She created several original art pieces, using a combination of photography and digital art.
The limited edition prints feature strong Indigenous women.
A piece called Voices of Change is getting the most attention.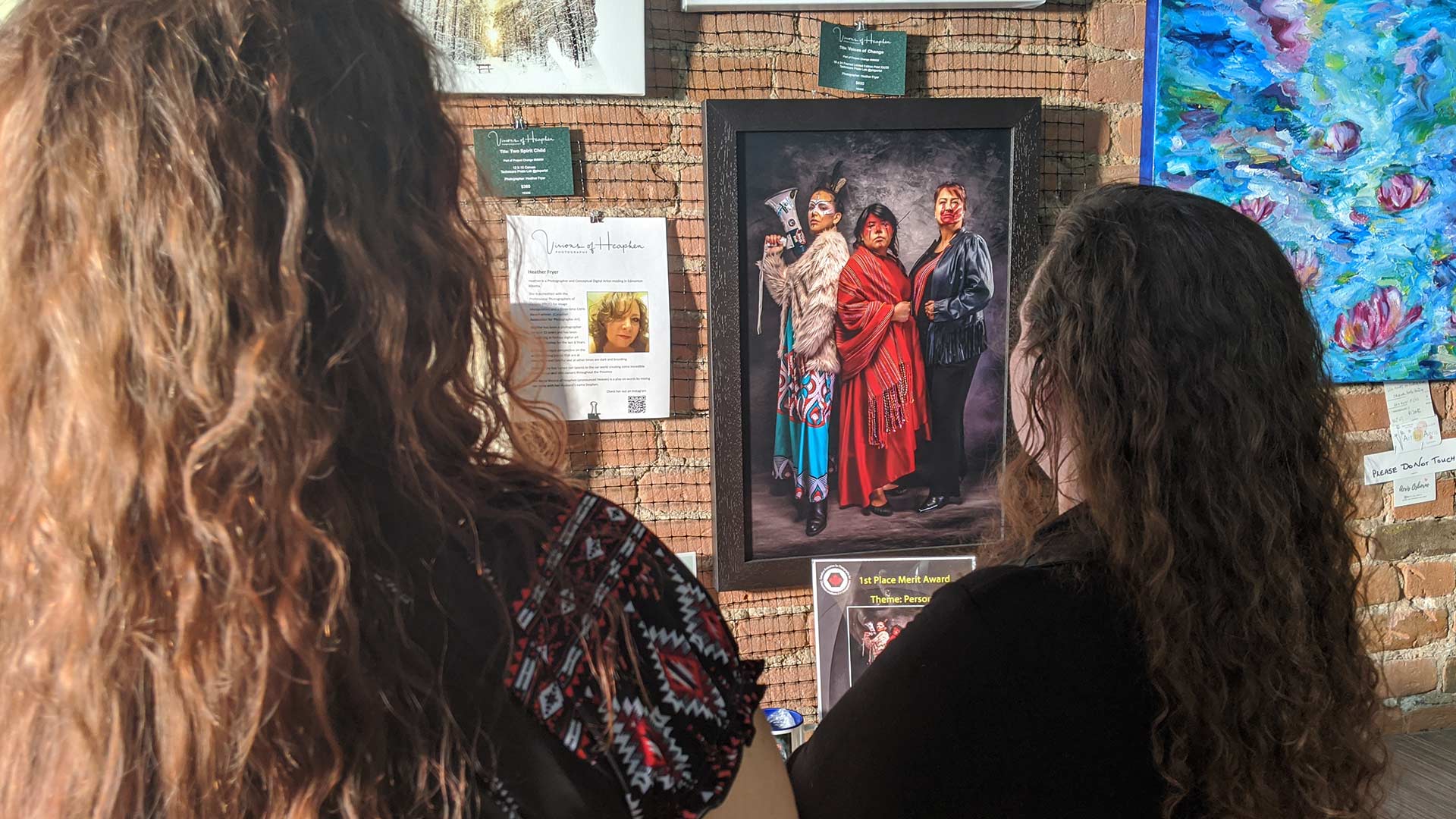 ---
Fryer said it's her favourite.
"I'm very proud of that one. Three powerful women standing. They look brave – strong," she said.
One of the characters in the piece is Serniak, who is the founder of Every Woman Empowered. She offers workshops and seminars aimed at Indigenous women.
"We have April Eve Wiberg, who is from Stolen Brothers & Sisters Awareness movement. And then we also have Kathy King, who is from Missing Cara, and she is a mother of a missing and murdered young lady," said Serniak.
"I originally wanted to work with people that were advocates."
The works can be purchased at the Old Strathcona Arts Emporium, or online.
Serniak says the project will take money, and time, "But what's great about this, is that while we are raising the money, we are also creating awareness."