Memory of historical residential school attack 'falls short', says defence lawyer
Crown says survivor remembered everything but priest's name.
---
The National Indian Residential School Crisis Line provides 24-hour crisis support to former students and their families, toll-free at 1-866-925-4419.
---
The long-term memory of a residential school survivor who accused a Catholic priest of assault was questioned in a Winnipeg courtroom Wednesday.
Defence lawyer George Green, who is representing Fr. Arthur Massé on a charge of indecent assault, said 50 years is a long time to remember what happened.
"Witnesses' memories fade over time," Green told Justice Candace Grammond of the Court of King's Bench on the last day of the two-day trial.
Grammond reserved her decision until March 30.
Massé, 93, has pleaded not guilty to one count of indecently assaulting Victoria McIntosh, 63, between 1968 and 1970.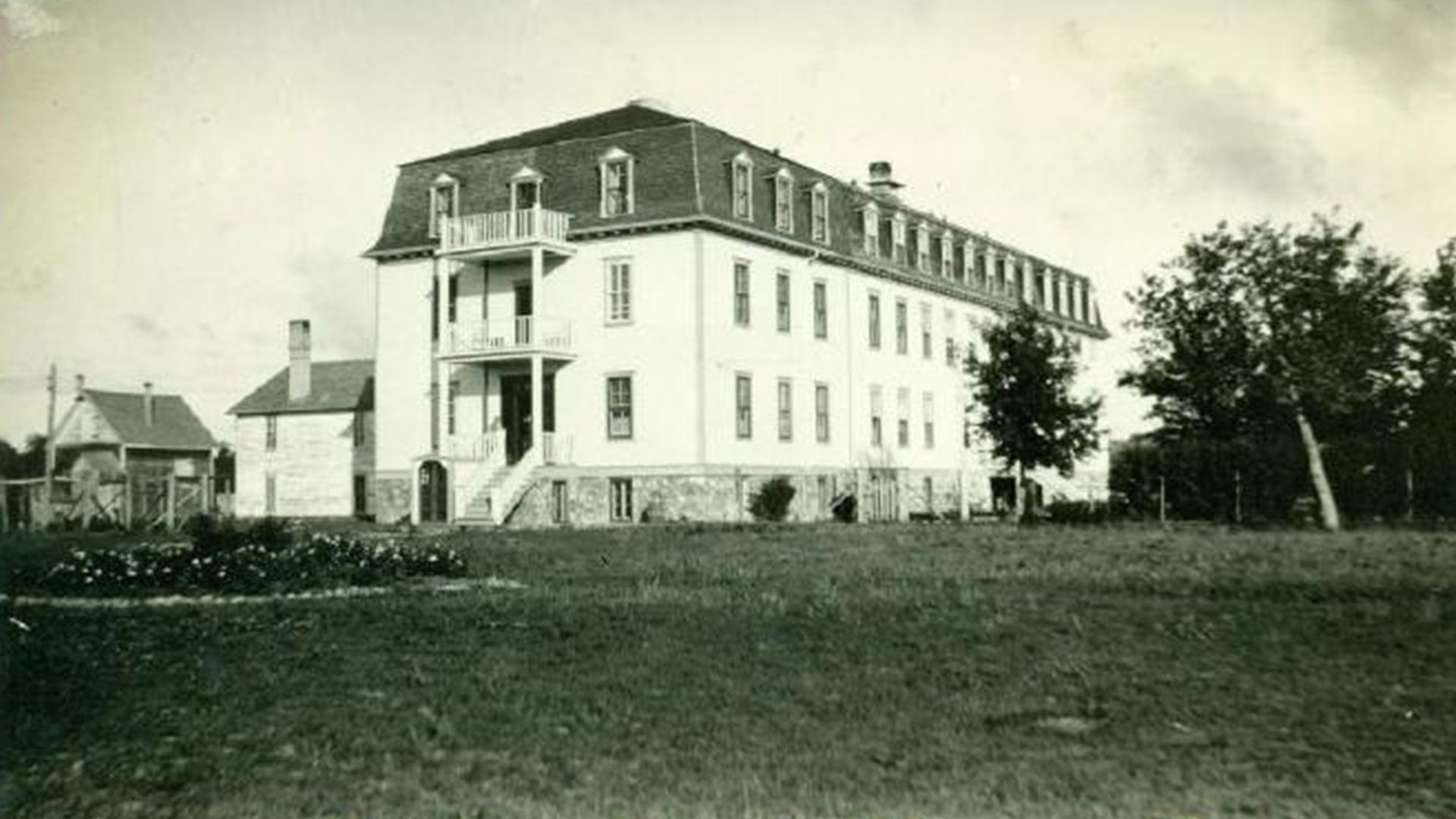 ---
McIntosh testified it happened when she was 10 years old and a student at a newly built day school across from Fort Alexander Indian Residential School on Sagkeeng First Nation, about an hour north of Winnipeg.
She said Massé pushed open the door to her bathroom stall, grabbed and lifted her up, pinned her against the wall, and attempted to fondle and kiss her. She described how Massé looked and what he was wearing.
But McIntosh didn't recall the priest's name until she was triggered while watching a television show decades later, court heard.
Green said that was a red flag.
There are "inherent frailties" in evidence from decades ago, he said, suggesting 50 years stretches the bounds of what "we consider reasonable memory."
He said McIntosh didn't recall the layout of the school building and the title of Massé's role the same way his client did. He suggested she waived the publication ban on her name to advocate for residential school survivors. And, he alleged, she fabricated and exaggerated her evidence to appear credible.
"We submit her evidence falls short," he told the court. "Fr. Arthur Massé is not the person who did it."
---
Read More: 
'We all knew': Residential school survivor testifies at priest's trial 
---
But Crown attorney Danielle Simard disagreed.
She said McIntosh was a child who never forgot the details of the alleged attack – only the name of her attacker.
Simard said McIntosh correctly described the Catholic priest's uniform the day of the alleged assault, a photo of Massé shown to her in the courtroom, and the cleric as "a person of authority" in the school.
"The passage of time erodes the details" of memory, she added, but not whether it is credible or reliable.
Instead, it was Massé who, under her questioning, demonstrated selective memory and deflection of his responsibilities at the school, the Crown added, noting she had not made "repressed memory" an issue in the case and neither should the court.
"Something triggered the name" for McIntosh, said Simard. "Not the incident. That was clear in her mind."
---
Read more:
Residential school priest in Manitoba pleads not guilty to historical sex charge
---
Massé was arrested at his home in June 2022, following a 10-year investigation by the Manitoba RCMP.
"Officers conducted archival research and spoke to or interacted with more than 700 people across North America throughout this investigation in an effort to locate any possible victims or witnesses," the RCMP said in a news release at the time.
"In total, 75 witness and victim statements were obtained by police. More than 80 RCMP investigators have been engaged with this investigation."
The charge laid against Massé reflects the language in the Canadian Criminal Code at the time. Today, the allegation would fall under Sec. 271 of the Code, namely sexual assault, Grammond said.
There is no time limit in Canada to report a sexual assault to police.
"Even if you were assaulted years ago, you can still report it to police," the RCMP said in its release. "Many survivors do not report right away, and choose to do so later in their lives. Reporting a sexual assault can help you seek justice and start the healing process."