Manitoba's top First Nations leader accused of sexual assault
The Assembly of Manitoba Chiefs has yet to respond to the allegation
---
The grand chief of the Assembly of Manitoba Chiefs has been accused of "harassment, sexual harassment and sexualized violence."
The allegations against Arlen Dumas come from a female employee of the AMC, which is a political advocacy group for 61 First Nations in Manitoba.
"I am unable to provide more details to this issue, as a formal complaint has been filed with the Winnipeg Police Service Sex Crimes Unit," the woman wrote in a letter to AMC's Executive Council of Chiefs on March 14, "but I can confirm from my experience, I was sexually assaulted."
Winnipeg police told APTN News they received a complaint.
"We can confirm an incident number has been generated, we cannot confirm any of the parties involved," a police spokesperson said in an email Friday morning.
No criminal charge has been laid against Dumas and the allegations have not been tested or proven in court.
Sources said the Executive Council of Chiefs was scheduled to meet Friday afternoon to discuss the allegations against Dumas, who was first elected grand chief in July 2017.
Request for comment
The AMC did not respond to APTN's request for comment on the allegations against Dumas.
In fact, AMC has not communicated with APTN since August 2019, when APTN reported an allegation of sexual harassment against Dumas by Bethany Maytwayashing of Winnipeg.
AMC has not shared news releases, responded to requests for comment, or invited APTN to news conferences. It also barred an APTN reporter from attending a public meeting it sponsored.
Maytwayashing, in an explosive post on her Facebook page in July 2019, said Dumas friended her on Facebook in February 2018 after briefly meeting her at a Winnipeg restaurant where she worked.
The First Nations woman alleged Dumas sent unwanted texts under a different name and asked her out, which made her feel uncomfortable.
Dumas, at that time, declined to be interviewed by APTN in person or over the phone. He denied the allegations and claimed his account was hacked.
"These posts are not mine and appear to have originated from a fake Facebook account," he said in a statement emailed to APTN at that time.
Read more:
Indigenous woman asks AMC to investigate grand chief's behaviour; chief denies claim
"Posts of a screenshot appearing to show some texts from my cellphone are also not mine, but a spoof text."
However, Maytwayashing said the texter shared information that led her to believe it was Dumas.
Dumas didn't provide proof of the alleged hacking and neither did AMC. However, AMC did confirm the phone number that texted Maytwayashing belonged to Dumas.
Still, Dumas condemned the culprit he alleged created the false account.
"By attacking my credibility as the Grand Chief and reaching out to this young lady in this manner, they have caused unwarranted stress for her, her family and her partner," his statement said. "It is a cowardly attempt to discredit my reputation. This account was not my account nor was it created by me; neither were these comments from me."
Dumas vowed to "get to the bottom of who is behind this."
But Maytwayashing called on AMC to investigate the grand chief's alleged behaviour.
Hilda Anderson-Pyrz, an expert in Manitoba on gender-based violence, is reaching out after an allegation was made against the grand chief of the Assembly of Manitoba Chiefs. Photo: Facebook
---
"I was hesitant to come forward," she said then. "If we don't come forward, we're enabling them, and they'll continue doing what they're doing."
But AMC said it stood behind Dumas and denounced the "media circus which focused on unfounded allegations about the grand chief."
The AMC's Women's Council, comprised of female chiefs in Manitoba, initially offered to investigate the texting allegation and meet with Maytwayashing. But then it cancelled the meeting.
We "will no longer be part of the social media posts targeting First Nations leaders in Manitoba," the women's council said in a statement at the time.
"Chief Dumas issued an official statement denying the allegations and explained he regularly engages in message exchanges with community members seeking help…
"This has created a media frenzy based on little more than Facebook posts."
Despite Dumas's denials, Maytwayashing said she still believed the texts came from Manitoba's top First Nations leader.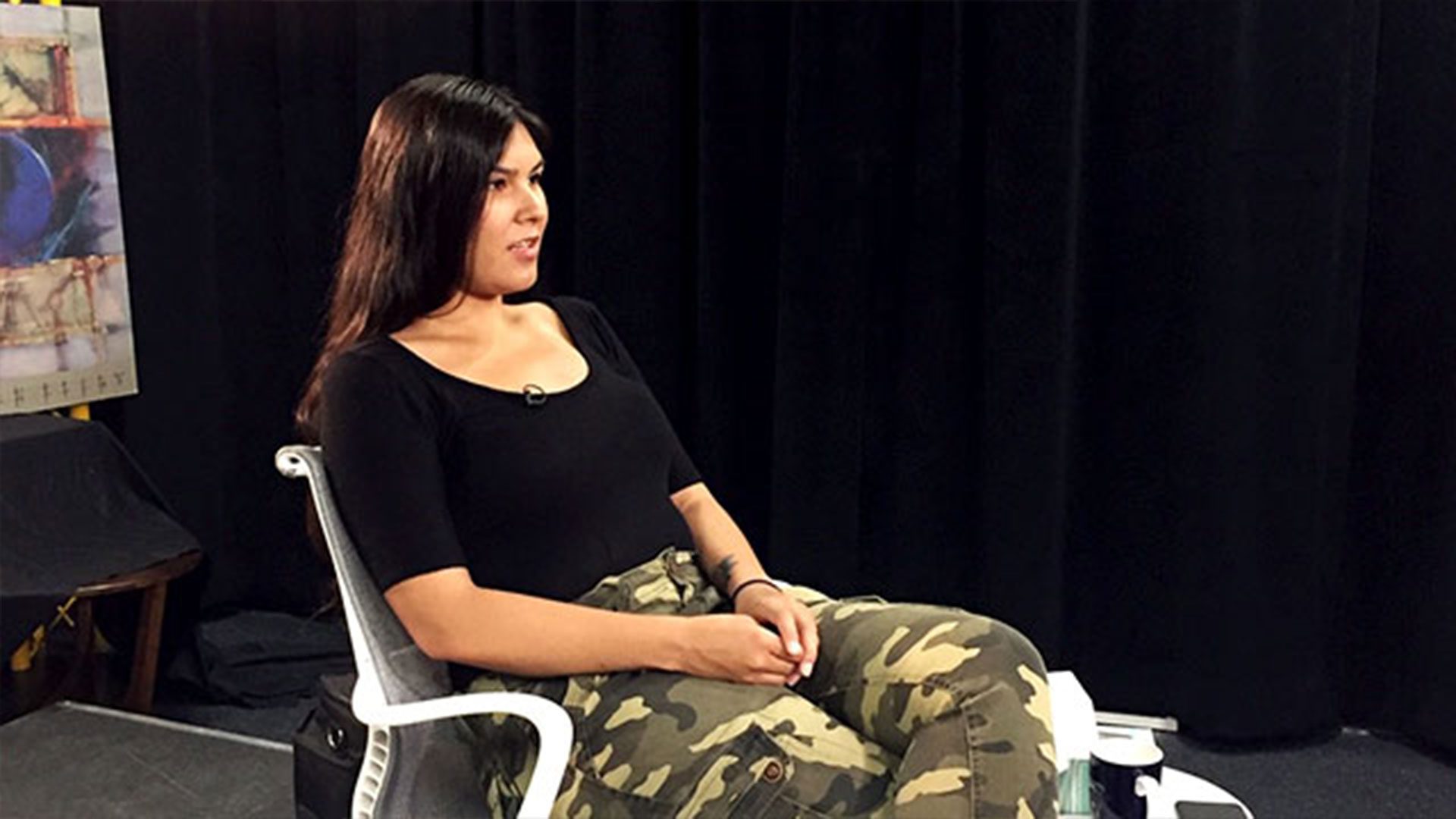 ---
Three other women came forward to APTN at the time to allege Dumas sent them unwanted messages on Facebook, too.
Then AMC announced Dumas would take a brief leave of absence "to heal with his family." He refused interview requests from APTN and did not hold a news conference.
His first three-year term as grand chief expired in 2020 but AMC extended his term by a year instead of holding a vote during the early stage of the COVID-19 pandemic. Dumas was re-elected to another three-year term in 2021.
Renee Yetman, a First Nations woman living in Winnipeg, was one of the three women who approached APTN about Dumas in the summer of 2019.
She said she came forward to support Maytwayashing and share her story of having consensual sex with Dumas while he was grand chief. She said they connected on Facebook and exchanged text messages after she said he told her he was single and had four children.
But when she went to AMC she said the organization turned its back on her.
"I have made my allegations for the Assembly Manitoba Chiefs and they didn't believe me," she told APTN Thursday. "It was very disheartening how we were treated by the AMC. They trusted and believed in his leadership and stood by him.
Male leaders
"I did what I had to do for other women to come forward and that it's OK to report male leaders. I even held a rally to [raise] awareness about this and to [help] heal other women."
Yetman said it looks and feels bad to have chiefs of Manitoba take a male leader's word over that of Indigenous women and girls.
"I strongly believe our Indigenous leaders should step up and help resolve these kinds of issues," she said. "This is serious stuff."
Meanwhile, the woman who alleged Dumas sexually assaulted her told the Executive Council of Chiefs in her letter this week that AMC has an "unhealthy workplace culture."
She also said the (alleged) harassment against her began her second day on the job.
"I have felt harassed by Grand Chief Dumas," she said in the letter, a copy of which was obtained by APTN, "via phone, in person and virtually."
She urged the council to act quickly on her allegations. She offered to work with the AMC on "any required follow-up."
Read more:
#Metoo movment in Indian country is out there but it's under cover
Manitoba has made it easier to report allegations of sexual assault via a mechanism called third-party reporting.
Victims can disclose suspected crimes to support workers at Klinic Community Health centre in Winnipeg or other community-based agencies that accept third-party reports.
The report is then shared with police without including names or having to speak with a police officer or make a formal report. The information is stored in a database to help police officers recognize patterns or themes.
Editor's note: This story was updated March 18 with a statement from the Winnipeg Police Service