Manitoba chief imposes fines, tries to fire councillor who called out his pandemic party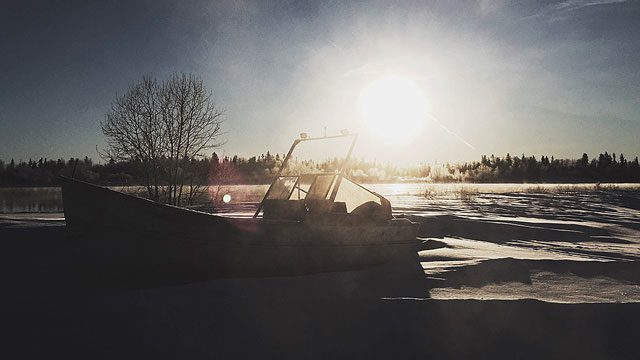 A First Nation chief who partied while his community was in pandemic lockdown is now imposing fines on others who violate social gathering rules.
Harold Turner of Misipawistik Cree Nation (MCN) announced the move on his Facebook page this week since the band office is closed.
"Fines will begin being issued this week for not complying to self-isolation," Turner wrote Monday.
"These fines will be deducted from your social assistance or payroll. Take care of each other. Please share thankyou (sic)."
Turner did not respond to requests for comment from APTN News. Nor did he say how much the fines would be.
On Tuesday, APTN reported Turner held a get-together at his home on April 4. The gathering breached social distancing rules set by his band council and the Manitoba government as it works to bring the spread of the novel coronavirus under control, according to Coun. Yvonne Ballantyne, a band councillor who commented about the party on social media.
Fire her
After the APTN report, Turner sent Ballantyne a letter that appeared to fire her.
"Effective immediately you are to turn in your keys, and you are off payroll until the end of your term in July 2020," he said on band letterhead, a copy of which was obtained by APTN.
"A copy of this letter is going to the Court of Queen's Bench and may be made available to MCN Members if they question this decision."
That had band members on social media wondering whether Turner had the authority to oust a councillor.
"Can an elected member of a band fire another elected member? What's going on?" asked one on Facebook.
"We need women chiefs; some of these male chiefs are misogynists and tyrants! Come on women, rise up! Take your places in the world."
On Twitter, Turner's behaviour was likened to that of U.S. President Donald Trump, who once tried to trademark the "you're fired" catchphrase from his reality TV show The Apprentice.
Ballantyne, who plans to run for chief in the next election, didn't respond to APTN's request for comment, but let APTN know she was seeking legal advice about the chief's letter.
Meanwhile, several Indigenous political and advocacy organizations also declined to comment, including Manitoba Keewatinowi Okimakanak and the Assembly of First Nations.
Their spokespeople said what transpired was an internal matter.
But Bob Joseph, who runs Indigenous Corporate Training Inc., said the electoral system created by the Indian Act or individual custom codes used by some First Nations has created a confusing system that often tilts the rules in favour of chiefs.
"She (Ballantyne) might be able to challenge her firing legally," Joseph said from B.C.
"Band councils do operate like political entities…It has to be something pretty egregious to remove someone."
Indigenous Services Canada said Misipawistik, about 420 km north of Winnipeg, operates under a custom election code.
"As such, all questions related to the Council or to its governance must be directed to the First Nation," a spokesperson said.