Living in shacks and under boats – Nunavut's billion dollar housing problem
Nunavut's housing minister says whichever party forms the next government, the territory's billion dollar housing problem needs to be addressed sooner rather than later.
The housing problems of Indigenous people in Canada are regularly seen in the news, but the focus is usually on what is happening down south.
But the housing situation in Canada's Northern Inuit communities is at least as desperate, if not worse. Households are bursting at the seams and falling apart as well.
"There is a big crack in my floor … and the smell comes out of here," said Josh Alorut as he took APTN Investigates on a tour of his Hall Beach, Nunavut home.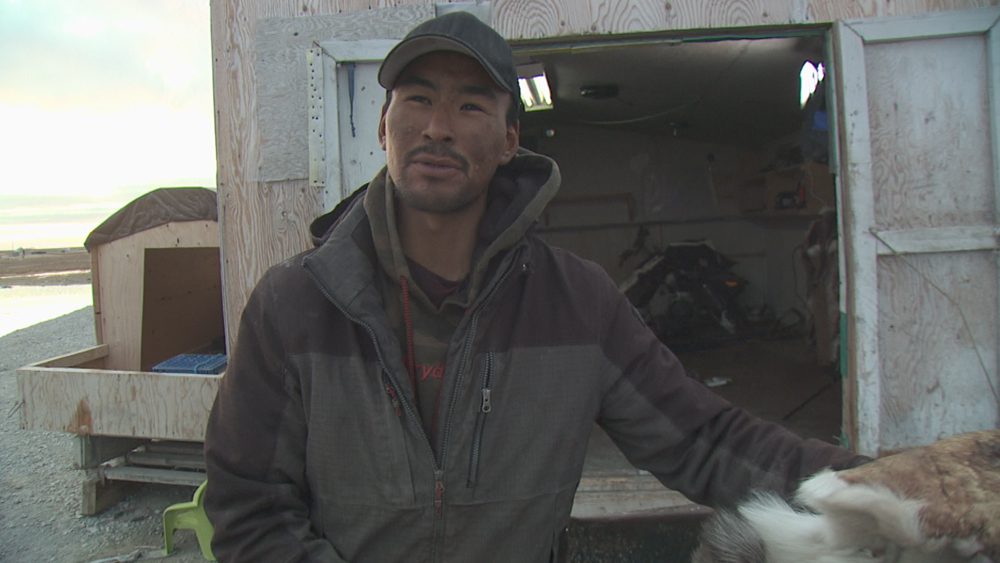 ("My kids have rashes all over their bodies," says Josh Alorut who says his children's health problems are related to the poor housing. Photo: Rob Smith/APTN Investigates)
Alorut lives with his spouse and four children in a home provided by the Nunavut Housing Corporation, which is managed by Nunavut and funded by the federal government.
We visited Alorut after he sent us photos of rashes his children had, which he thinks were caused by mould in his home.
"We started living in the house with no air conditioning working, no fan in the washroom, our oven fan doesn't work ever," he said. "My kids used to have rashes all over their bodies."
(The rash on the leg of one of Josh Alorut's children. Alorut believes the rash was caused by mould in their home. Photo courtesy: Josh Alorut)
Attempts to get help from the local housing authority were not successful.
"They say we don't have time to go there to fix it," he added. "We have more important things to do than fix your house."
In response to our inquiries, the Hall Beach Housing Association sent a statement outlining a new mould remediation project that was launched in May of 2019.
It says, in part, that "everyone…involved in these projects are committed to doing the very best that we can for the community."
The letter also reveals that the housing complex lived in by Alorut – as well as another complex shown in Healing Housing Part 2 – are on a list for new roof assemblies.
To escape the problems in their home, Alorut and his family sometimes head out to camp on the land.
"This is the caribou hide we sleep on out on the land," he said. "It keeps our family warm in our body. It is very nice skin. We just camp out and… we are okay – we aren't smelling the mouldiness."
This family is not alone with its housing troubles in Nunavut. Crowding, for example, occurs in nine times as many Nunavut homes as the rest of Canada
Government statistics show that 27.9 per cent of Nunavut homes have more than one person per room. In the rest of Canada, just 3.4 per cent of homes have more than one person per room.
And as Red Seal carpenter and mould remediation expert, Alan Isfeld knows pushing a home beyond its designed occupancy limit is one way to end up with a mould problem.
"Canada Mortgage and Housing Corporation has a standard of occupancy for houses and a three bedroom home is four people," said Isfeld.  "Well guess what? You got 14 people living there. So now all the code requirements for the air exchange systems don't mean a thing anymore.
"So you have a higher humidity within the home. The air systems can't keep up."
Housing adequacy is another area where Nunavut housing is falling behind the rest of the country.
In the rest of Canada 15.4 per cent of homes need major repairs – but in Nunavut it is twice that, at 30.2 per cent.
Patterk Netser is the territorial minister responsible for the Nunavut Housing Corporation.
And he is blunt about the situation.
"We need help from the federal government," said Netser. "We just received $274.6 million for the next nine years and we are grateful for that but it doesn't address the real need."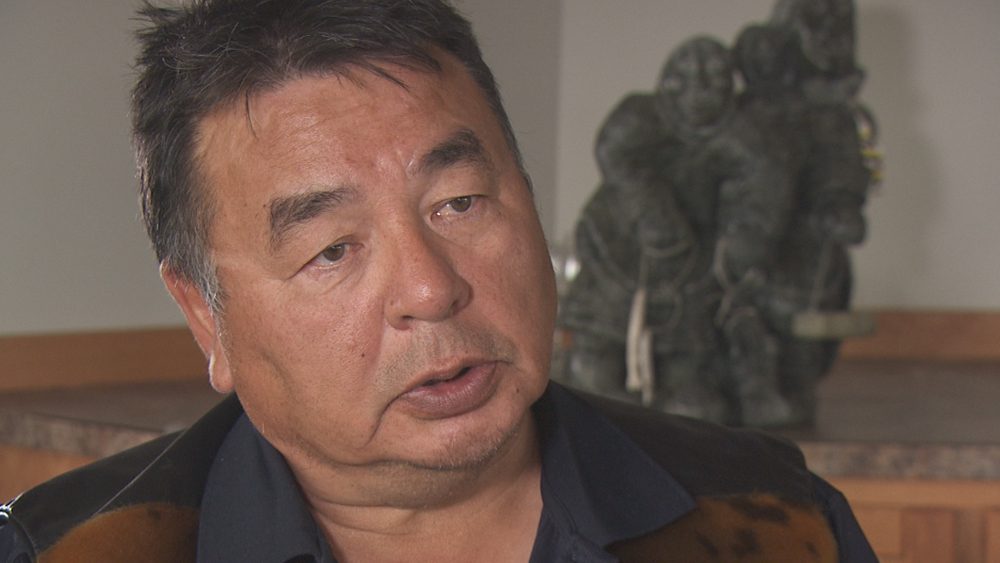 (Patterk Netser is Nunavut's Minister responsible for the Nunavut Housing Corporation. Photo: Rob Smith/APTN Investigates)
And then there is the issue of homelessness.
While visiting Iqualuit, we met with housing advocate Qaumariaq Inuqtaqau.
Inuqtaqau took us to see the shacks and abandoned fishing boats people sleep underneath on Frobisher Bay.
And like Netser, Inuqtaqau places the blame for the lack of proper housing on the federal government.
"When are you going to help out, Carolyn Bennett," Inuqtaqau said, his comments aimed directly at Carolyn Bennett, the minister of Crown Indigenous Relations and Northern Affairs. "Stop treating us like a shadow, start having public meetings in front of the high school to talk about starvation and homelessness.
"I think as minister of Indigenous Affairs we have the right to ask those kinds of questions."
Bennett didn't make herself available to comment for this story.
I'm afraid Minister Bennett is not available," said spokesperson Matthew Dillon. "I appreciate you sending this our way though, thank you."
Nunavut's housing minister was able to tell us about the scale of the housing issue.
He puts the number of new units of housing needed in the territory at 3,300, at a cost of more than $1-billion.
"We are in a real challenge here," said Netser. "We are really fighting for solutions. Every year we get further and further behind."
Solutions are not in sight yet.
But housing expert Sylvia Olsen, who chronicled the history of reserve housing for her PhD dissertation at the University of Victoria, points to a coming shift that could turn out to be a change for the better.
On its website, Indigenous Services Canada reveals its focus going forward.
The federal department says that a primary focus of the department is to "facilitate the path to self-determination in all sectors."
And what this means, according to Olsen, who has been in the room when this mandate has been discussed by department officials, is that the federal government wants to get out of the business of delivering all services – including housing.
The plan, she said, is for the federal government to become a funder only, with services to be delivered by Indigenous organizations.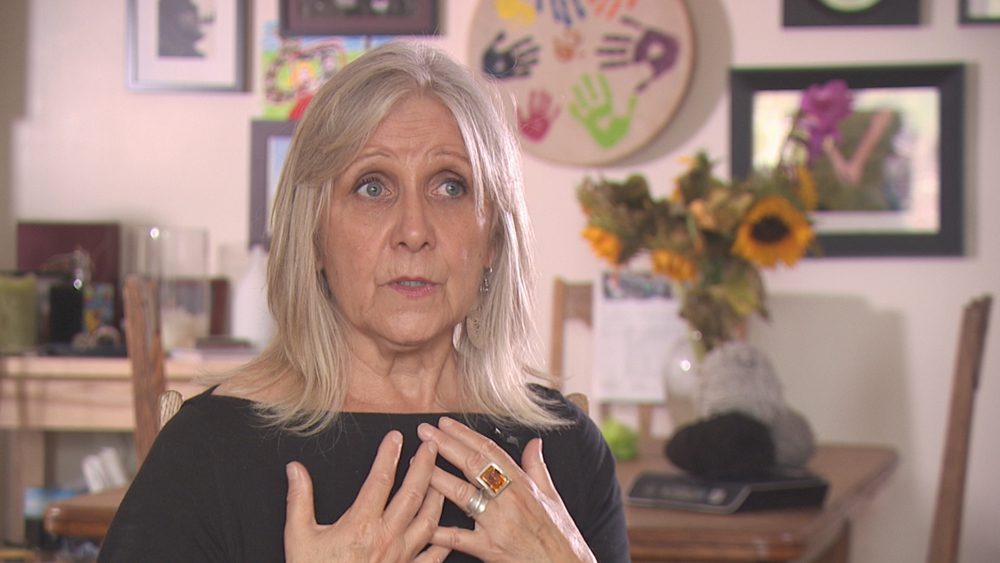 (Sylvia Olsen was a long-time housing manager at Tsartlip First Nation in BC, and also wrote a history of on-reserve housing programs run by the federal government. Photo: Rob Smith/ APTN Investigates)
"So the most exciting thing that is on the table right now is that federal government set up a whole ministry …and the point is for the government to get out of delivering these services," said Olsen.
"And if there is one answer – get out – and you know what First Nations do when they have control over their own houses? They control their own houses," she said laughing. "And they do a good job of it – if they have the resources and the opportunity to do that they do it."
"The sad thing for me as a non-Indigenous Canadian is that Canada has never believed that," said Olsen. "This whole history that I have looked into – the underpinnings of it all is that government has never believed that First Nations can manage themselves. It's shocking. So, we might want to call that racism."
---
Watch | Healing Housing – Part 1: Canada assumed Indigenous people were 'dying out': The on-reserve housing crisis that never ends
---