Ottawa reneged on 2019 commercial fishing licence for Listuguj over electoral and industry concerns: court records
The Mi'gmaq First Nation is taking legal action over events that happened during the 2019 federal election. 
---
The Listuguj Mi'gmaq Government (LMG) is asking a Federal Court to review a decision by the Department of Fisheries and Oceans (DFO) after it withdrew its consent to allow harvesters to sell lobster from its Fish, Social and Ceremonial (FSC) fishery in 2019.
In the court records, LMG alleges that at the last minute, DFO refused to change the licence for Listuguj harvesters because of what it said was "electoral context" and disapproval from a non-Indigenous fishers organization, according to documents obtained by APTN News.
In 2019, Listuguj spent eight months negotiating to have its annual FSC lobster licence expanded.
At the moment, selling catch associated with the FSC fishery is prohibited by Ottawa despite the fact that Listuguj harvesters have a treaty right to do so going back to the 1700s.
"It does rattle the confidence of communities when they can get so far in discussions with the DFO only to have them about face at the last minute,"  said Zachary Davis, a lawyer representing Listuguj in what is known as a judicial review, a legal action where a government decision is challenged before a federal court judge.
According to Davis, the intention was to only sell enough lobster for harvesters to recoup the costs of the fishery.
"Listuguj is not seeking to fish in a new season, and they are not seeking to increase their fishing effort," Davis adds.
The community, located in the Gaspé region of Quebec, approached the federal government to start talks for the expanded fishery.  According to the records, negotiations went well.
"Initially, Canada supported the change," said LMG in the documents filed in court. The documents state DFO and Listguj came to an agreement and the feds "recommended that LMG be allowed to sell its fall catch. By mid September, LMG and DFO had agreed to draft licence conditions that would have allowed LMG to do so."
But then in mid-September, the government stepped back.
"Without warning or procedural recourse, the Minister unilaterally decided to prohibit LMG from selling any portion of its fall catch," LMG alleges in the court records.
The talks to expand the FSC fishery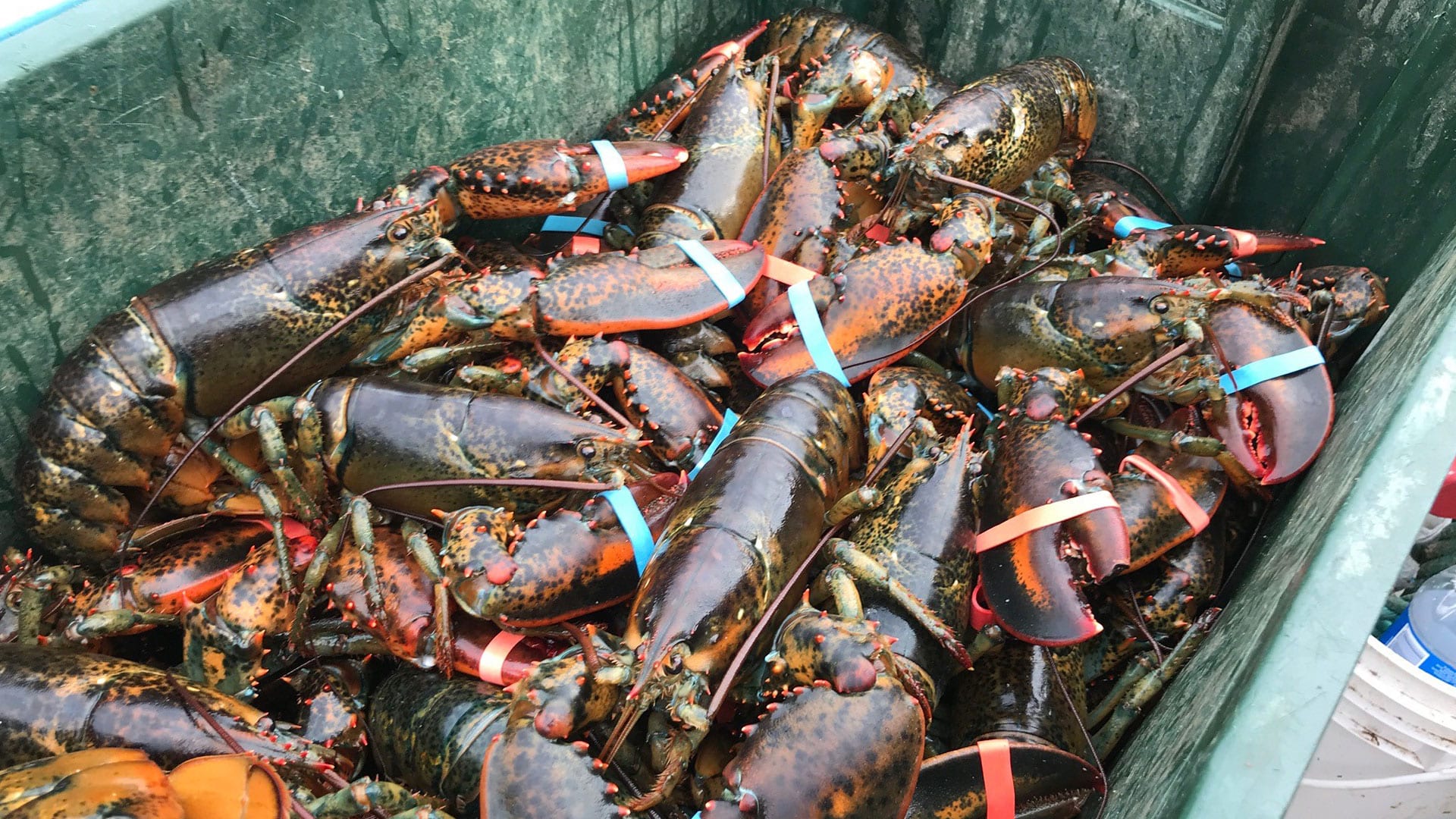 ---
The negotiations between Listuguj and DFO go back to March 2017 where the community "sought to engage with DFO to address issues related to the implementation of Listuguj's Treaty Right, particularly as it relates to the lobster fishery," according to the records.
By early September, negotiations seemed to be over. DFO agreed to a change "in principle," to LMG's Fall licence meaning it could sell lobster to cover its costs, according to the documents.
Internal DFO messages and notifications sent to Listuguj seemed positive according to the emails obtained via an access to information request.
Patrick Vincent, a regional director general for the Quebec region for DFO and the bureaucrat who is in contact with Listuguj wrote to Timothy Sargeant, a deputy minister in the department regarding the LMG fishery.
In an email dated Sept. 16, he wrote recent talks were "very fruitful and we agreed to go ahead with the lobster fall fishery as for previous years but with notable increased monitoring and agreement for catches to be sold if desired."
Two days later, DFO sent a message to LMG spelling out the conditions of its "commercial fall fishery," which included a provision that permitted Listuguj harvesters to sell some of its catch.
That same day, Vincent wrote to then DFO minister Jonathan Wilkinson's office and said the department is "extremely satisfied with the progress made by Listuguj in accepting increase[d] monitoring conditions and not increasing its fishery capacity in exchange of [sic] the capacity to sell their catches."
The fishery was set to open on Sept. 21 2019. Harvesters in Listuguj had been notified about the changes to the licence.
With only two days to go, on Sept. 19, Listuguj  received a message from DFO stating that the licences would be sent via the "the National Online Licencing System tomorrow."
But the next day, on Sept. 20, one day before the season opened, DFO changed its mind.
"Unfortunately, considering the current context, only a Food Social Ceremonial lobster fishery can be authorized by DFO for the fall 2019," wrote DFO Regional Director Maryse Lemire to Fred Metallic, director of Resource Management for Listuguj.
Metallic responded with a question.
"What is the current context you are referring to in your email below?" Metallic said. "Fisherman will request a reason why we have deviated from those license conditions negotiated in good faith? How do you justify not allowing a commercial lobster fishery this fall?"
Davis told APTN there was more to this story than what DFO sent Metallic.
"The reasons that they gave Listuguj were the ongoing federal election and concerns from industry," Davis says. "This was a decision about electoral politics more than anything else."
There was a lot going on behind the scenes that Listuguj  didn't know about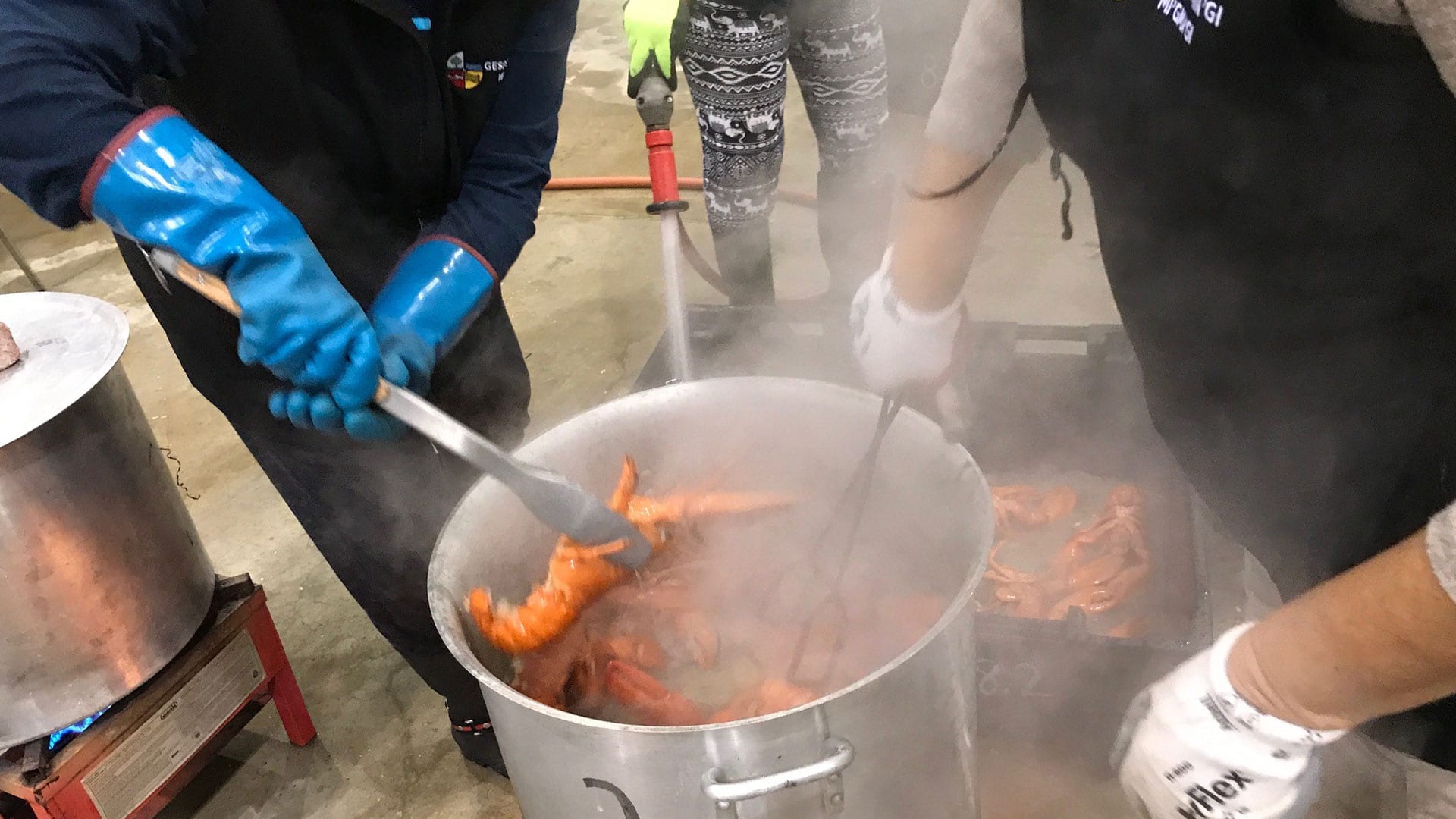 ---
Meeting summaries and media briefings obtained by APTN show that the Regroupment des pêcheurs professionels du sud de la Gaspésie (RPPSG), an advocacy group for non-Indigenous fishers in the Gaspé region, not only expressed its displeasure about the Listuguj commercial license, it also took political steps to stop it from happening according to LMG.
DFO officials met with O'Neil Cloutier, director general of RPPSG on Aug. 15, to talk about the LMG plan.
"Mr. Cloutier vehemently opposed allowing LMG to sell any fall lobster. He simply does not believe Indigenous and non-Indigenous fishers should have different rights to the fishery—no matter what the Treaties, Constitution, or Supreme Court have to say about it," according to the court records.
Cloutier told DFO that if Listuguj were to be granted a commercial license, other First Nations would want the same thing.
According to DFO emails obtained by access to information, the Gaspé fisherman said that the DFO's attempt at "reconciliation" by giving Mi'gmaq more fishing rights is discrimination towards "whites."
In an email sent to Vincent and several other DFO staffers on Sept. 5, Cloutier wrote, in French, that a Fall commercial fishery for Listuguj "…will surely leave an even more bitter taste in the mouths of the white fishermen who make up the majority of the lobster fleet in Gaspesie."
"The government's desire to reconcile with Indigenous peoples gradually installs in the heads of the other (white) people a kind of alienation from white fishermen who agree to function within a framework where authority and respect is recognized by all."
Cloutier finished the email by asking DFO to slow down the negotiation process and adds that, "this approach to reconciliation as defined appears to us rather as an approach that will divide".
Listiguj said it knew nothing about the meetings between DFO and RPPSG.
The Gaspé fisherman's association didn't stop at meeting with DFO officials.
A week after Prime Minister Justin Trudeau called a federal election and a day before DFO reversed its decision on the Listuguj commercial fishery, Cloutier met with the region's member of Parliament, Diane Lebouthillier who was also the minister of National Revenue, "to argue against allowing LMG to sell its fall lobster," according to the court records.
"Lebouthillier was running for re-election; many members of RPPSG are her constituents, and Mr. Cloutier and Joel Berthelot, President of RPPSG, are regular donors to her campaigns and riding association," the court documents said.
Records from Elections Canada confirm that Cloutier has donated more than $2,000 to either the Liberal party in Lebouthillier's riding or to the candidate over several years.
Lebouthillier would go on to win the 2019 election by 637 votes.
The meeting between Lebouthillier and RPPSG was also noted in a Sept. 19 briefing note prepared by the DFO's communication's team that was obtained via access to information.
"RPPSG leaders are very disappointed," the briefing note said, "they met with Minister Lebouthillier yesterday [Sept. 18 2019] morning to make their points."
Records also show that Lebouthillier was also cc'd in Cloutier's Sept. 5 email to Patrick Vincent and DFO staff.
While it's not clear what was said at the meeting between the Gaspé fishermen and the minister of National Revenue, or what Lebouthillier did with the information, LMG said in the court records that it was after their discussion that the deal fell through.
"Immediately following Mr. Cloutier and Minister Lebouthillier's meeting, the Minister changed course dramatically and decided to prohibit the sale of lobster caught that fall by LMG," the court record alleges.
In an affidavit filed in this case, Vincent outlined the reasons he gave Listuguj Chief Darcy Gray over the phone on Sept. 25 for nixing the deal.
"I orally informed Chief Gray that in making its decision, the Minster had taken into account several factors: the interests of non-native fishermen, in particular the Regroupement;  The possibility of setting a precedent and the impact on relationships with other Indigenous communities; the difficulties in managing the resource that would result from the issuance of several permits for commercial purposes;  and the electoral context."
Vincent went on to elaborate regarding how "electoral context" played a part in the decision in what is known as the "caretaker period" where ministers and departments must not make policy decisions while the election is underway.
"During the Election Period, the Guidelines Governing the Conduct of Ministers, State Ministers, Exempt Staff and Public Servants During Election Periods require the Minister to exercise restraint before making a decision beyond the scope of current affairs," reads Vincent's affidavit.
The affidavit doesn't address the fact that negotiations seemed to have wrapped up shortly after Trudeau called the election.
APTN reached out several times to Diane Lebouthillier to comment on this story but her office said she wasn't available.
When reached by APTN for comment, the RPPSG declined to be interviewed or provide a statement because the matter is before the courts.
"It's unfortunate that Mr. Cloutier feels like he's being victimized here, but he is not the victim," says Zachary Davis, a lawyer authorized to speak on behalf of LMG. "The victims really are the Mi'gmaq communities that were dispossessed of resources that are their ancestral inheritance."
"Just because somebody gets mad, doesn't mean they've been treated unfairly."
DFO declined APTN's interview request "as the matter is currently before the court."
Listuguj argues that "electoral guidelines do not have the force of law" and that elections  "cannot be used as a shield to protect the Crown against the consequences of having unjustifiably infringed the enforceable, constitutionally protected Treaty Right".
The judicial review and current state of the FSC fishery 
---
According to Davis, in January the Gaspé fisherman requested to have intervenor status in the judicial review and all parties are waiting on the court's decision before they can move the review forward.
In the fall of 2020, Listuguj was again refused to have its ceremonial Fall fishery changed to a commercial one
Instead of electoral and industry concerns, this time court documents show that DFO said granting the license would likely encourage other First Nations  "to treat FSC [Food, Social, and Ceremonial] and moderate livelihood fisheries as one and the same," and "thereby exacerbating tensions and making it increasingly challenging for DFO to maintain orderliness and ensure the safety of all participants."
During this time period, violence exploded in Nova Scotia over the moderate fishery season opened by Sipekne'katik First Nation. Non-Indigenous fishers attacked Mi'kmaq harvesters while DFO and RCMP looked on, more concerned about what the Mi'kmaq harvesters were doing than the violence being directed at them.
Davis says he's tired of seeing industry concerns trump treaty rights.
"We don't think that the DFO gave Listuguj reasons for the decision that could justify the infringement of a treaty right," said Davis. "Quite frankly, the supreme court was very clear in the Marshall decision that it may result in the disruption to how the fishery is governed now and that just simply is one of the consequences of the constitutional recognition of treaty rights"
---
Read More:
Individual nations must define moderate liveliehood says Listuguj chief
Federal fisheries officers entering Listuguj without permission a 'violation' says chief 
---
Not all interactions between Canada and Listuguj have been unfruitful.
In April, a five-year Rights Reconciliation Agreement on Fisheries was signed, clearing the way for Listuguj "to harvest and sell fish in pursuit of a moderate livelihood."
Yet the matter of the Fall lobster fishery remains unresolved.
"The DFO may have behaved in a way that was a little bit gun shy," observes Davis "Not wanting to upset people, believing that hurt feelings might be enough to justify infringing the treaty right by prohibiting sale."
It might be more than just hurt feelings at this point.
In a May 25 press release, the Coalition of Atlantic and Québec Fishing Organizations (of which the RPPSG is a member) said "the government should immediately pause any negotiations with First Nations on changes to the fisheries…" until there is "…formal consultation with commercial fishing organizations."
The coalition said it's in favour of reconciliation with Indigenous peoples…so long as they have a seat at the table for nation to nation negotiations.
A ruling in the favour of Listuguj has the potential to set an important precedent not only towards commercialising ceremonial fishing licences, but how much of a role industry concerns can play in First Nation treaty rights going forward.