'Like a pack of wolves': Prince Albert man clinging to life following violent arrest
Boden Umpherville on life support after being tasered and clubbed by police inside a suspected stolen vehicle
---
Warning: This video and story contains distressing details
---
Two Prince Albert men say "a bright light" in their family has been dimmed following the violent arrest of their middle brother, Boden Umpherville.
Umpherville, 40, is on life support in a Saskatoon hospital after "excessive force" was used by members of the Prince Albert Police Service (PAPS) on April 1, alleged the Federation of Sovereign Indigenous Nations (FSIN).
"He was a bright light," said oldest brother Darry Umpherville, whose family has ties to Ahtahkakoop Cree Nation, 72 km northwest of Prince Albert.
"It was snuffed out way to soon," agreed younger brother Chase, who described Boden as a loving father of five and passionate youth worker who tried to lift people up through education and empowerment.
Both men told APTN News they were wrestling with anger and sadness as they tried to understand what happened.
Darry said Boden had more than 60 stitches in his head, two broken orbital bones, and was still alive.
However, in a news release FSIN said Boden was considered brain dead and not expected to survive.
"Physicians say that his body only continues to function because his brain stem is still functional," FSIN said. "The family says Umpherville will soon be taken off life support machines and die.
"Physicians also provided the opinion that Umpherville's current state was accelerated due to a 20-minute period where his heart stopped beating before being revived."
Chase suggested his brother was the victim of anti-Indigenous racism in policing.
---
"We've lived in (Prince Albert) for a long time, and so we don't feel (the police motto) 'Serve and protect'," he said in a telephone interview. "Our whole lives it's been systemic racism, it's been stigma and bias and unfair treatment…
"So when we see this we're not surprised, but we're surprised because it was our brother."
Boden was one of three people in a suspected stolen vehicle that police pulled over around 3:30 a.m. in a traffic stop, said a news release from SIRT (Saskatchewan Serious Incident Response Team).
A witness filmed part of the interaction in a video that was posted to social media.
"Who knows, behind this story, what's all happened," said Chase. "But right now, we're just heartbroken.
"We can't understand how seven (police officers) who were to serve and protect were so cowardly to attack one person like a pack of wolves."
---
SIRT, an independent agency staffed by retired police officers, has taken over the investigation. It describes the incident as "an in-custody serious injury."
"As SIRT's investigation is ongoing, no additional information can be provided at this time," SIRT said in response to an email from APTN.
Darry said the officers involved were suspended for one week and are now back on the job.
PAPS, in response to an email from APTN, said the officers remain on regular duties while SIRT investigates.
"Members were given time to participate in the ongoing SIRT investigation and to access both our peer-led re-integration program and in-house wellness strategy," said police spokesperson Charlene Tebbutt.
Tebbutt referred further questions to SIRT.
---
In a news release, SIRT said a black Dodge Avenger was reported stolen by its owner earlier that evening.
When police pulled the vehicle over, SIRT said it "was occupied by three individuals, including the vehicle's registered owner. Other PAPS patrol units attended the location of the traffic stop.
"During the interaction that followed, police attempted to take a 40-year-old man into custody and an altercation occurred," the release added.
A witness video obtained by APTN shows police officers surrounding a vehicle in the dark, ordering the occupants out, and shouting when they use a taser. The electrical sound and blue light the handheld device makes can be heard and seen on the video.
SIRT said the police used "several intermediate weapons", including tasers, batons and pepper-spray.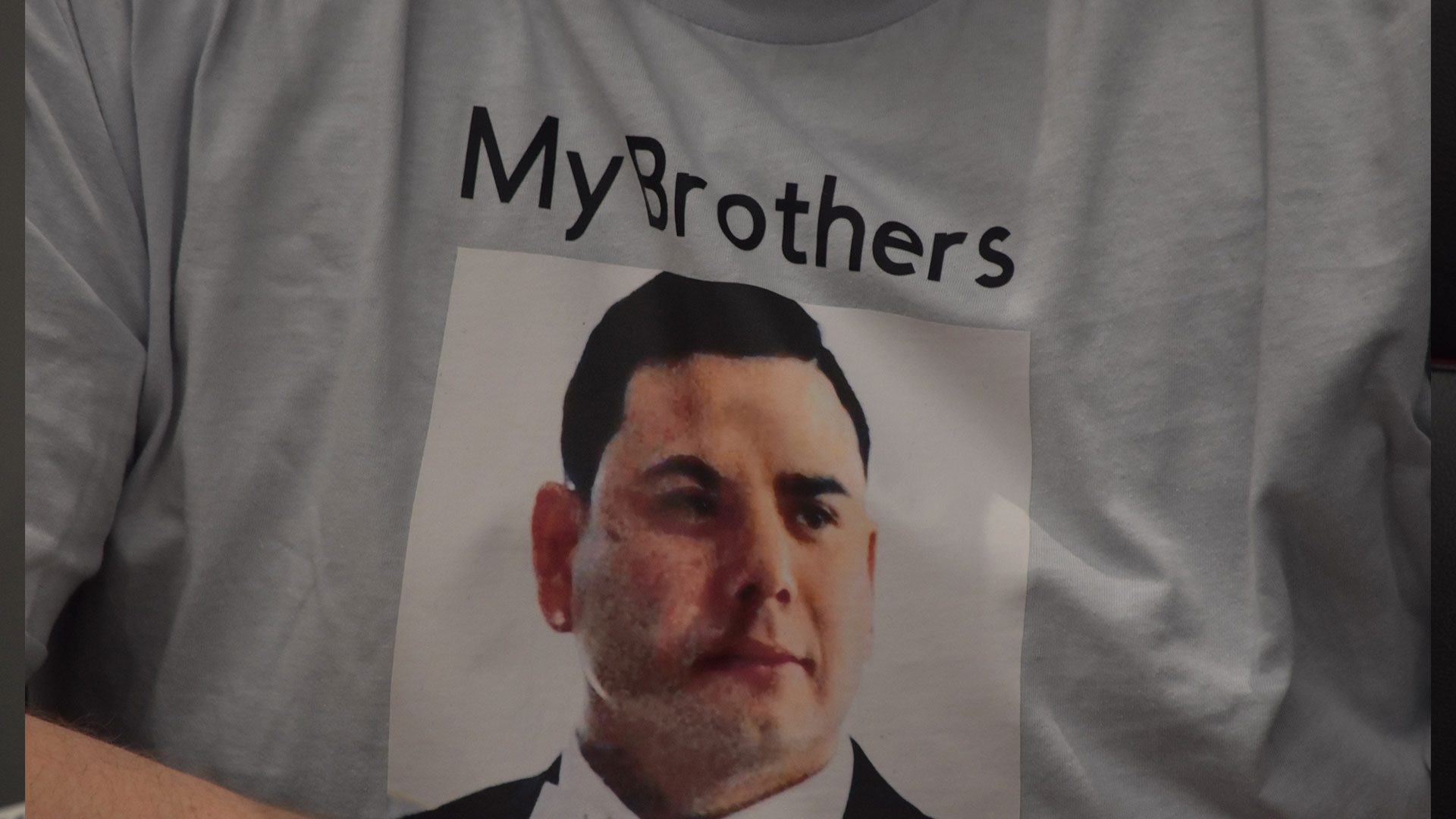 ---
"Once the man had been taken into custody, EMS attended the scene, and the man was observed to be in medical distress," SIRT said in the release. "EMS provided care and the man was transported to hospital where he remains in serious condition."
Boden's mother broke down in tears several times during a news conference at the FSIN office in Saskatoon.
"Hopefully, my child will come back to me," said Verna Umpherville. "I got faith.
"But, you know, he went along without oxygen (for) 20 minutes. They didn't resuscitate him. They just waited for the ambulance to come there and revive him."
SIRT said its civilian director and four investigators were on the case, and an Indigenous community liaison would be appointed to meet with the family.
A loaded handgun was recovered from the scene, SIRT added in the release.