Legal advocates appealing to justice minister to overturn sisters' murder conviction
---
A group of high-profile criminal justice advocates held a Facebook live event on Friday to call for the murder convictions of two Indigenous women to be immediately overturned.
"The legal remedy for Odelia and Nerissa is to go through the Minister of Justice," said James Lockyer, the cofounder of Innocence Canada and lawyer who is representing the Quewezance sisters.
"I have to put together an application to him that convinces him that Odelia and Nerissa are victims of a miscarriage of justice."
Odelia and Nerissa Quewezance were convicted and sentenced to life in prison in 1994 for the killing of Anthony Joseph Dolff in 1993. They have maintained their innocence for nearly 30 years.
During the 1995 court proceedings, their 15-year-old cousin Jason Keshane, confessed to the murder. He confessed again last year during an interview with APTN Investigates.
Odelia Quewezance cut off her hair as a statement – mourning the loss of her and her sister's freedom.
"I make this offering," she said, holding her cut hair in her hands.
The Keeseekoose First Nation member said he was the only one responsible for the murder of Dolff.
"I did everything. I don't know what to say but that I did it. I did it all," Keshane told APTN Investigates last summer.
Despite the confession, a lack of evidence, and not-guilty pleas, the Quewezance sisters have spent their entire adult lives incarcerated.
The sisters were profiled in a two-part series called A Life Sentence on APTN Investigates last year.
---
Watch the two-part APTN Investigates series here: 
Innocence Canada petitioning Canada to free Keeseekoose women from prison
---
Lockyer says it's not easy to overturn a conviction but is confident he will succeed.
The wrongfully convicted advocate had a hand in overturning David Milgaard's 1969 rape and murder conviction. Milgaard was released after spending 23 years in prison for a crime he did not commit.
The Congress of Aboriginal Peoples (CAP) and Senator Kim Pate were also in attendance to call on Justice Minister David Lametti to overturn their convictions.
Pate says she's reviewed their case as well as several other Indigenous women who have been incarcerated.
She says the criminal justice system is riddled with systemic biases.
"We need to look at both individual remedies, like the ones we are calling for Odelia and Nerissa but we also need to have broader systemic change," says Pate, adding that there are very few innocence projects that represent Indigenous women.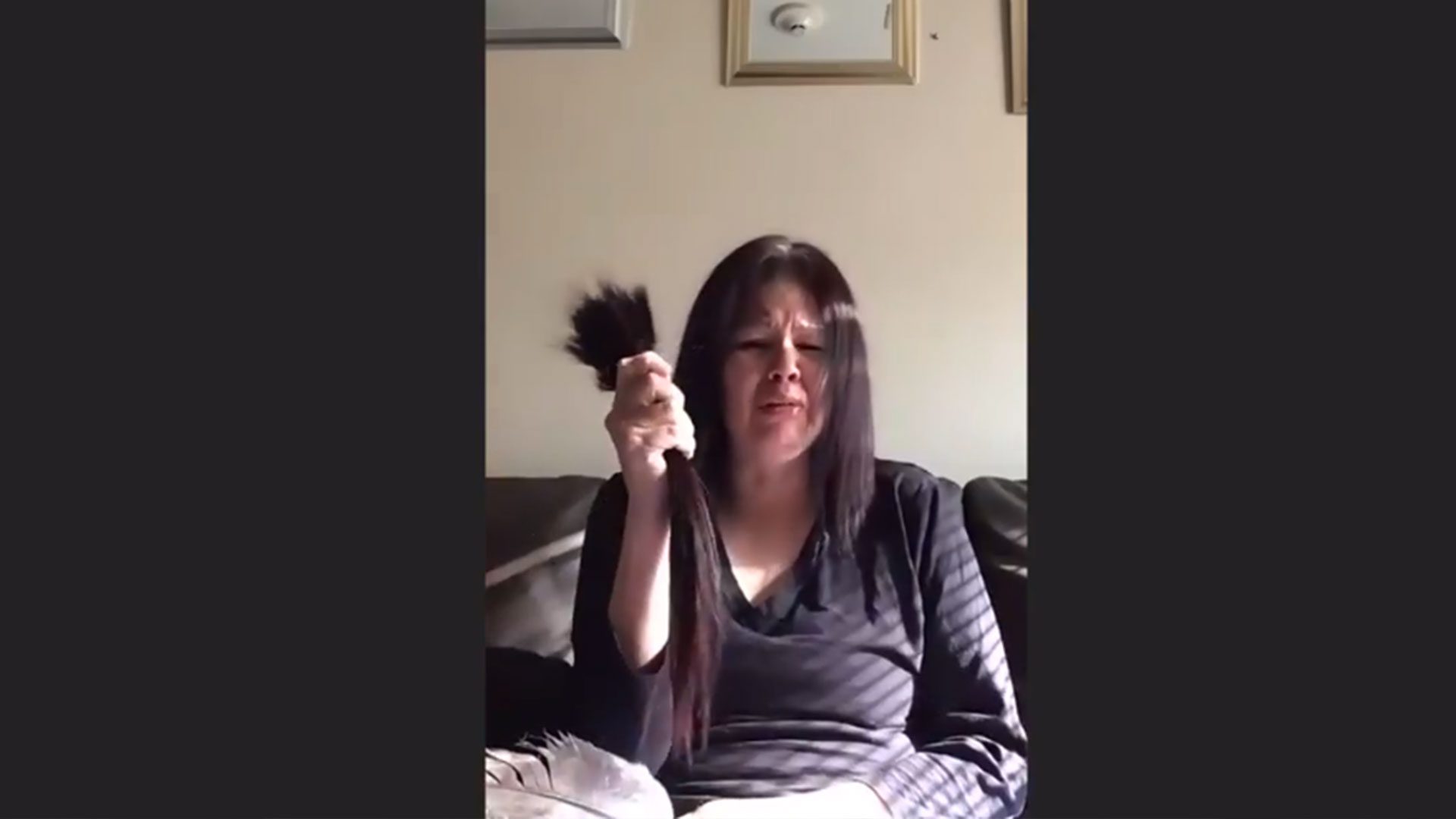 ---
The National Vice Chief of the Congress of Aboriginal Peoples, Kim Beaudin, said the two women need to be released immediately, calling the situation heartbreaking.
He says this is the tip of the iceberg as it relates to the overrepresentation of Indigenous women in prison.
"I believe that there's numerous Indigenous women that are presently in our system that really shouldn't be there and the system is so stacked against them," says Beaudin.
Odelia attended the Facebook live event from a Western Canadian healing lodge. Her sister Nerissa was evading police but was taken into custody two weeks ago and didn't join the meeting.
The two hope to be released to their families soon.