Land rights defenders weigh in on CGL incident on Wet'suwet'en territory
Violent attack betrays "our values of peaceful deliberation," says elected chief.
---
They've helped keep Indigenous rights on the national agenda but say they weren't involved in a destructive attack on a pipeline construction site in B.C. last week.
"I wasn't there," said Skyler Williams, leader of 1492 Land Back Lane, a Six Nations group that occupied a disputed tract of land in Caledonia, Ont., last summer.
"I have no idea what happened there except from what I've read."
No one has claimed responsibility for the damage – that included someone spray painting 'land back' on a trailer used by the company – and there have been no arrests in connection to the Feb. 17 incident at a remote Coastal GasLink (CGL) work site on Wet'suwet'en traditional territory.
The area has been a conflict zone since 2019 when RCMP conducted the first of three violent raids of Wet'suwet'en-led Unist'ot'en and Gidimt'en protest camps.
Since last week the BC RCMP have been denying access to Wet'suwet'en people at 27km on the Morice Forest Service Road. Our people have every right and responsibility to be on our own lands. A right that has never been extinguished and land that has never been ceded. pic.twitter.com/O7AGPd87Qm

— Gidimt'en Checkpoint (@Gidimten) February 23, 2022
Some members of the nation and its hereditary chiefs say they never ceded the land nor approved the $6.2-billion project despite elected First Nation governments along the route signing off.
Williams was one of the Haudenosaunee at the Wet'suwet'en camps during the third RCMP raid in 2021 that ended with police clearing barricades erected by supporters of the hereditary chiefs.
"They're resisting things like illegal occupation, blatant human rights violations – it's different, it's not protests," said Seth LeFort, who was part of a blockade of CN Rail tracks through Tyendinaga Mohawk territory in support of the Wet'suwet'en hereditary chiefs in 2020.
"When the train (track) got closed in Tyendinaga, it was a deliberate economic sanction for Canada illegally entering Wet'suwet'en territory with militarized RCMP."
Williams laughed when asked about the "violent attack" RCMP described at the CGL drill site last week.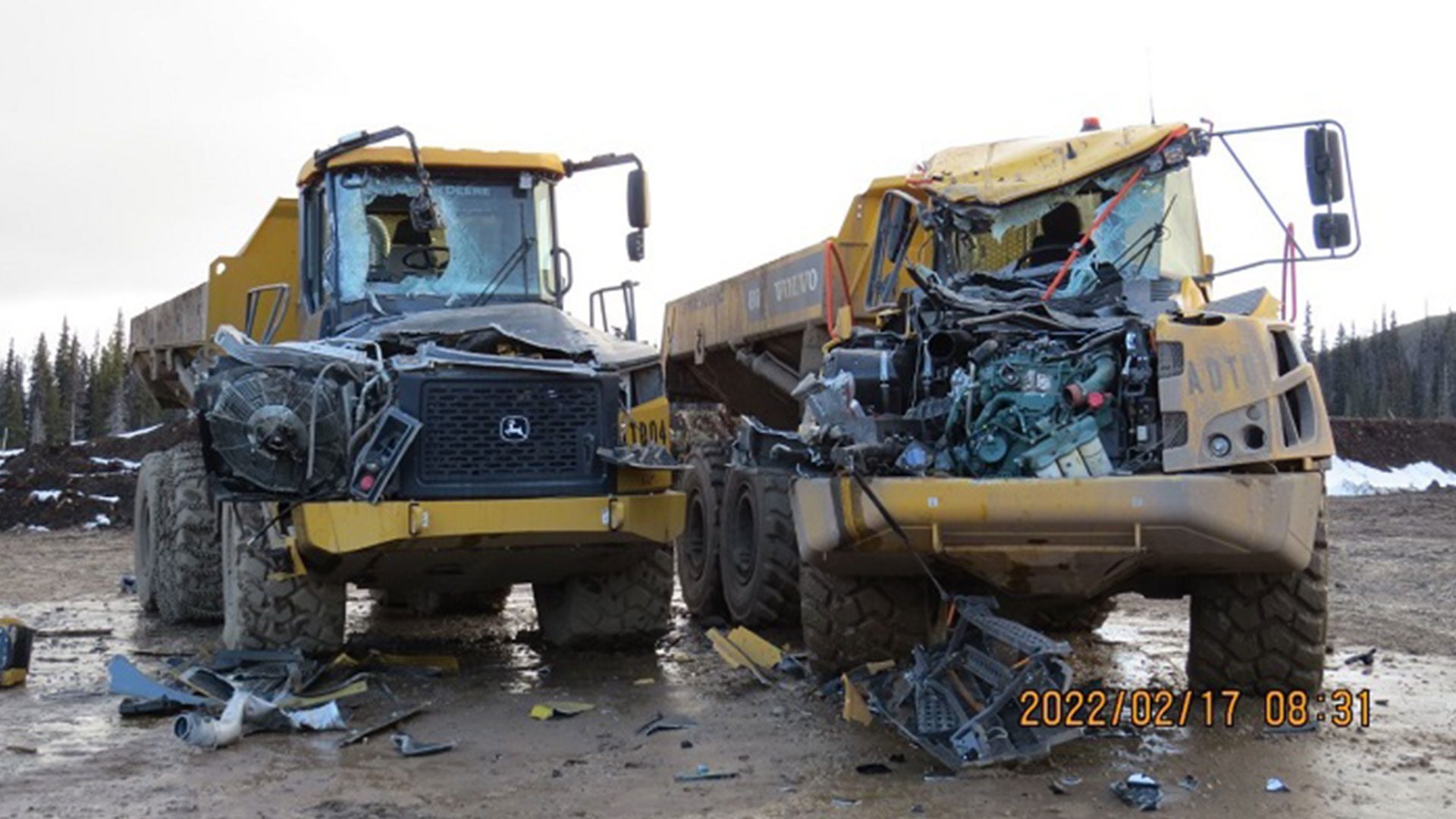 ---
"What was violent was two months ago when people come in with AR-15 sniper rifles and attacked us – like that's violent," he said in a telephone interview.
"If you want to talk about violence and the destruction of property being violent, then let's talk about the violence inflicted on our lands for the last 400 years."
The hereditary chiefs have so far declined to speak to the media about the CGL vandalism, saying they don't have enough information.
"…We do not support violence, and see conflicts escalating across the yintah [land] and throughout turtle island," they added in a release.
"We ask you to keep your ceremonies, songs, drumming continuing as the matter is being investigated, seeking the safety of All."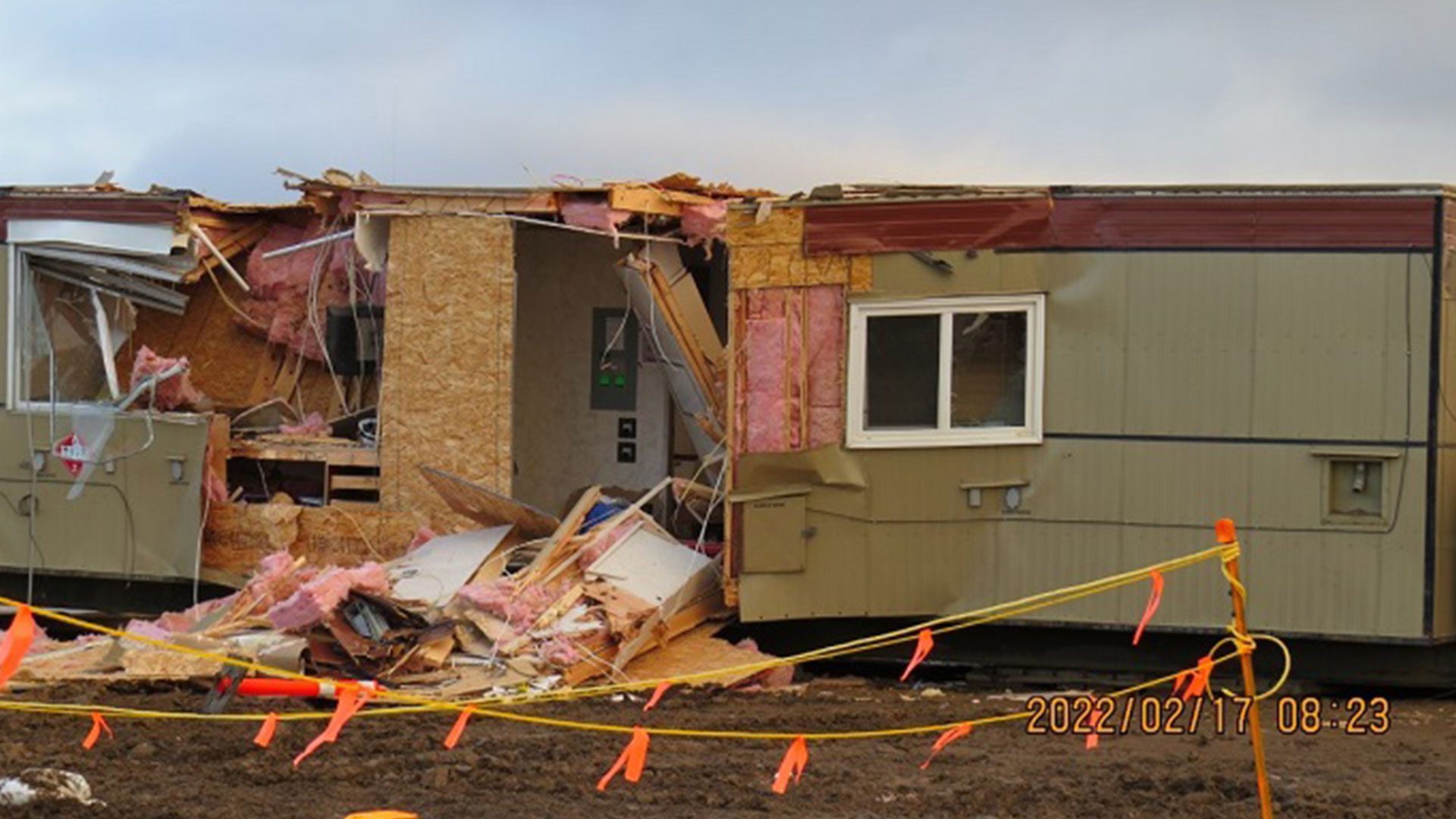 ---
RCMP said about 20 masked attackers destroyed worksite buildings and heavy equipment. No CGL employees, who fled the scene, were hurt, but an RCMP officer was injured.
Maureen Luggi, elected chief of Wet'suwet'en First Nation, condemned the vandalism.
"These violent attacks are against our values," Luggi said in a statement to the Vancouver Sun on behalf of eight member nations that have signed confidential benefit agreements with CGL.
"They not only left a great deal of property damage, but also has created a local environmental crisis due to the industrial fluids that were spilled due to the destruction."
APTN News did not receive a comment from Luggi, Gidimt'en or Unist'ot'en representatives.
Luggi noted the bands signed the agreements with CGL in good faith.
"The violent attacks of Feb. 17 betray our values of peaceful deliberation to resolve disagreements," she added in the statement.
CGL said it will resume construction as soon as it is "safely able to do so. It's important to note that work is safely continuing along the rest of the 670 km pipeline project route, which is nearly 60 per cent complete."