Kainai Blood Tribe has a drug problem 'with no antidote' says doctor
---
A physician on the Kainai Blood Tribe in southern Alberta says the community has a drug problem is killing people and has no antidote.
"Xylazine will be a problem across the province and people are dying within ten minutes of taking it," says Dr. Esther Tailfeathers.
Tailfeathers says the number of young people dying from it are chilling.
"I counted 68 per cent.. 42 out of 62 deaths were drug overdose related, drug-related, or suicide since December 25 to March 25," she said.
Kainai Blood Tribe, the largest First Nation in Canada, suffered through a fentanyl drug problem a decade ago.
According to Tailfeathers, harm reduction methods such as safe injection sites helped control it.
But those centres were closed – and Tailfeathers said the current crisis is the result.
"The present government had limited harm reduction resources and they closed the safe consumption site in Lethbridge," she said. "We know that had a direct impact now because most of the people that are dying from overdose are either found in a park, in the basement, in somebody else's house, a back alley.
"So they were all using alone, and non-safely."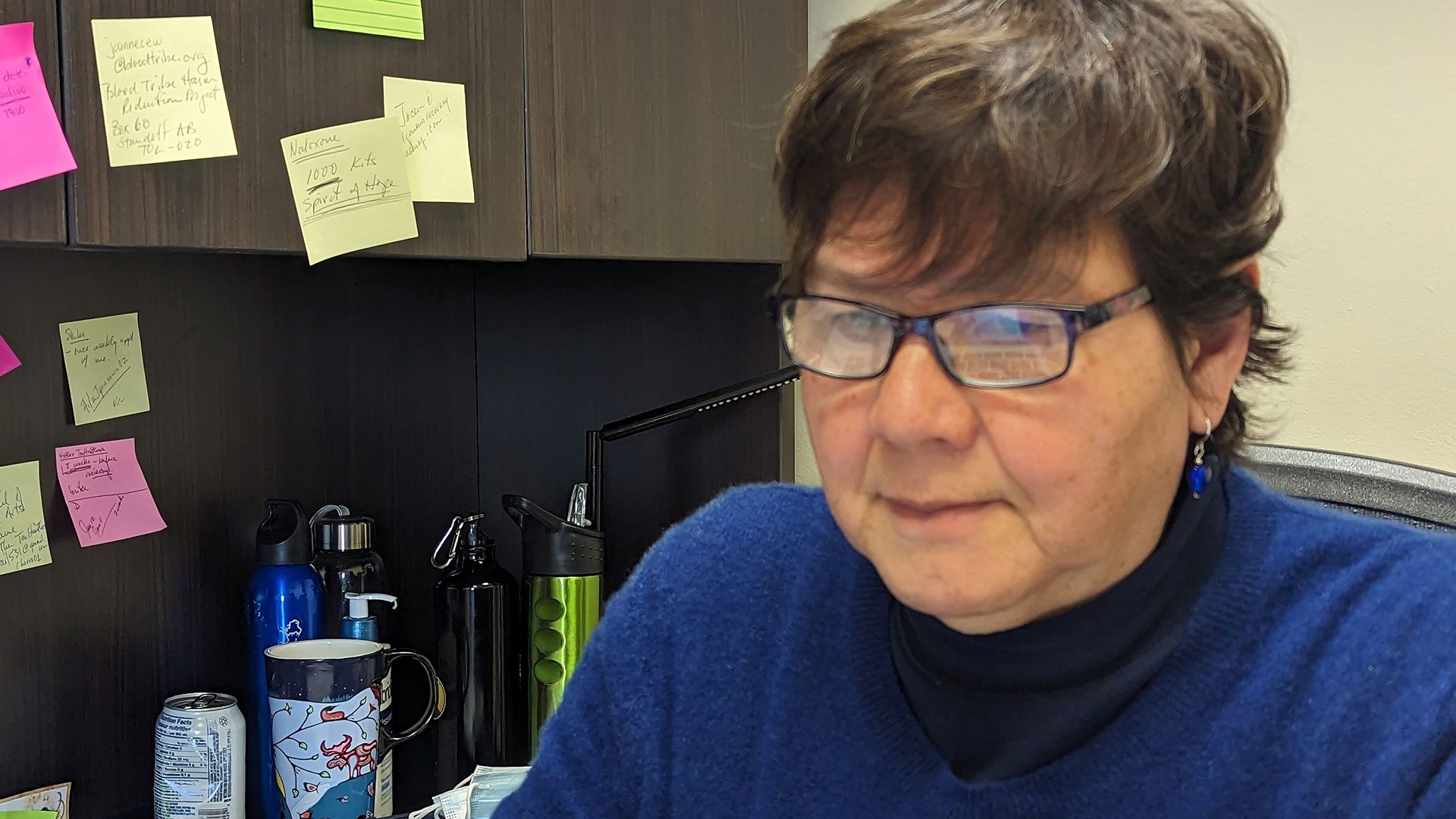 ---
According to Heath Canada, Xylazine is a drug used in veterinary medicine and is not approved for human consumption.
Between 2012 and 2022, police sent in 2,324 samples of the drug to the Drug Analysis Service for testing.
It's being mixed with fentanyl and other drugs.
"We now have a drug on our hands which we do not have an antidote for which is mixed in with fentanyl," said Tailfeathers.
In 2020, former premier Jason Kenney promised money for a 75-bed recovery centre for the Kainai people.
Tailfeathers said the promise "hasn't transpired."
"There's no accountability to the people of Kainai who need those beds," she said. "Whether that's a provincial accountability or whether its a tribal accountability, it still means that those beds should be open so that people can access treatment."
According to the province, a "request for proposals" for the construction of the facility is open. Those bids will then be analyzed. Construction could start in the late summer.
"We are really looking to the next short period, potentially in June to have shovels in the ground," said Blood Tribe CEO Derek Fox. "And construction, we are pushing hard. We are hoping by next fall, potentially that we are completed construction. So shortly after, we hope operations begin."
---
Chief and council declared a state of emergency and created a drug task force to look into other methods of stopping the problem.
"We will immediately provide some of our own source revenues provisionally to the police task force and engage with other funding sources in acquiring more funding," said Chief Roy Fox. "Some of the abandoned homes situated primarily in the townsites, are being used for illegal drug purposes and we will again utilize our own source revenues in renovating these houses so deserving homeless families can have houses to live in."
Tailfeathers said she expects the number of people who will die will continue to rise without strong action.
"I think it impacts all Canadians," she said. "It impacts all Albertans. Even though you want to put up a big fence, and say 'that's not my problem,' it will be."